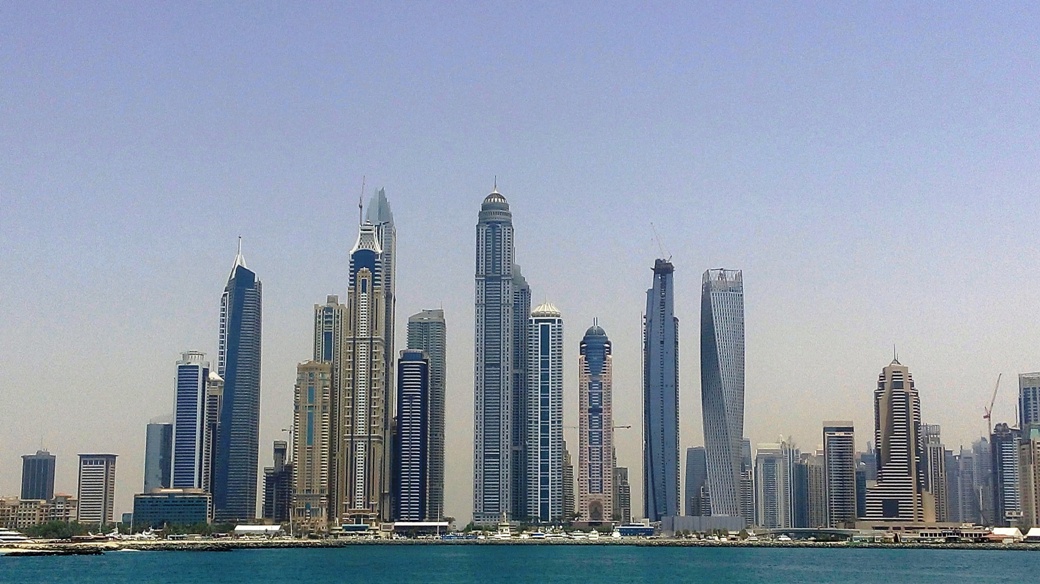 The official language of Dubai is Arabic and English and the ISD code is +971.
Local and International Codes
:
Abu Dhabi + 9712 02
Ajman + 9716 06
Al-Ain + 9713 03
Dubai +9714 04
Fujairah + 9719 09
Khor Fakkan + 9719 09
Raï al-Khaimah + 9717 07
Sharjah + 9716 06
Umm al-Qaiwain + 9716 06
The domain name .ae is the country code.
Currency is AED i.e. Emirati Dirham
UAE is 4 hours ahead of GMT
Telephone network in Dubai is operated by ETISALAT where Telephone calls within Dubai are free and direct dialling is available to over 150 countries.
Happy Hours for international calls is between 9 pm to 7 am
Card and coin-operated payphones are available throughout Dubai and cards are available at ETISALAT offices, supermarkets, pharmacies etc. for about Dh.30 to Dh. 45)
Fax can be set via ETISALAT offices 24 hours a day
ETISALAT head office is located on Baniyas Street, Deira, Opening Hours: Saturday to Wednesday 7 a.m.- 3 p.m
Mobile code within Dubai is +50
You can post a letter in red post boxes and mail is collected regularly in the morning and evening. Post can be mailed from the hotel also.
Post Office opening hours: Saturday to Wednesday 8 a.m.- 1 p.m and 4 p.m.- 7 p.m, On Public Holidays: 8 a.m. - 12 noon, Closed on Thursday, Friday and the first day of Eid.
All government offices are closed on Thursday and Friday
Shops and supermarkets remain open all seven days a week
Bank hours: Saturday to Wednesday- from 8:00 am to 1:00 pm, and 8:00 am to 12:00 pm on Thursday.
Currency Exchange houses are open from 8.30 am –1.00 pm and 4.30 – 8.30 pm.
Mode of transportation: Taxis and cars. Please Visit Road Transports Authority for more details
You can obtain a temporary driving license as long as you have a valid driving license from the following countries: Germany, Spain, Belgium, Austria, Italy, Netherlands, Ireland, France, Switzerland, Greece, Turkey, UK, Poland, Portugal, Czech Republic, Slovakia, Cyprus, Luxembourg, Sweden, Denmark, Norway, Finland, Iceland, USA, Canada, Japan, South Korea, Singapore, Australia and New Zealand.
Dubai follows right-hand side driving
You can travel between Dubai and Deira using water taxis or fully air-conditioned water buses
The minimum fare for taxis: Dh.5 to Dh.10
Many medicines are prohibited in Dubai, Please visit site: Ministry of Health Controlled Medicines
Summer clothing is the norm for most parts of the year, but winter clothes may be needed during the winter months, especially in the evenings.
Use photochromatic lenses for those with spectacles.
As the temperature is high, headgear like scarves, hats and sunscreens are a must to avoid sunstroke
Due to a relaxed dress code in Dubai, bikinis, short dresses, trunks and swimsuits are allowed on beaches.
Don't photograph women without permission and be polite enough to take permission before photographing Arabic men. Don't drink alcohol in public.
Clicking images of government buildings and military institutions is not allowed.
Tap water is safe to drink but tourists generally prefer bottled mineral water.
Public hospitals offer good treatment free of charge, but treatment at private hospitals can be quite expensive, so it's necessary that you take the insurance to cover your medical expenses.
The US-made electrical appliances may need a transformer to work in Dubai.
Alcohol is available in hotels but restaurants are not permitted to serve alcoholic beverages.
Tipping is not expected in hotels but you can do as an act of gratitude towards the hotel staff. Hotels and restaurant add service charges to their bills. Abu Dhabi 16 %; Sharjah %; Dubai 10 %. If not added, expect to add 10% to your bills. Taxi drivers do not expect to be tipped.