Dubai Festivals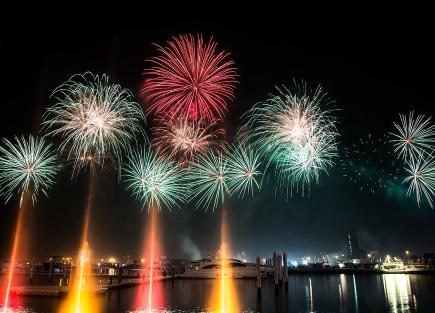 Dubai celebrates various festivals (of many religions) and events throughout the year. Dubai's cultural ideology is firmly embedded in the Islamic civilization. Islam is more than just a religion; it is a way of life that governs even the smallest of everyday events.
Ramadan is the sacred 9th month of the Islamic calendar when Muslims celebrate the revelation of the Holy Koran. They observe fast from dawn till dusk. While fasting, Muslims abstain from food, drink, smoking and sex.
Eid Al Fitr ('Feast of Breaking the Fast') is celebrated at the end of Ramadan. It is celebrated for three days and starts after the morning prayers. Gifts are also exchanged between friends and relatives.
Eid Al Adha ('Feast of Sacrifice') is celebrated on the 10th day of Dhu al-Hijjah, and it honours the keenness of Ibrahim to sacrifice his son for the command of God. The celebrations last for four days, and a sacrifice is made of a cow, a camel.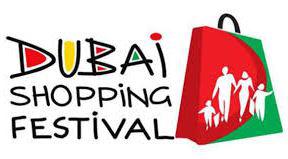 Dubai Shopping Festival
January - February
Although Dubai is well known as a shopper's paradise throughout the year, the month of January is perfect for bargain hunters. During this festival, over two million visitors flock to Dubai for the month-long Shopping Festival, which seems to involve every shop in the city, with concerts, children's entertainment, firework shows and other events offering a welcome break from the city-wide shopping frenzy.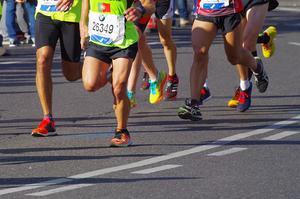 Pixabay/995645
Dubai Marathon
January - February
Dubai Marathon is a charitable funding event allowing one to participate for a small fee with the chance of winning a hefty cash prize. There are three types of races enabling the event to attract a broader scope of entries: the 'fun run', which is only a 3km run for those without much training, the over 15's run, which is a 10km road race and the long distance, and 50km marathon which is only suitable for 18 years and above.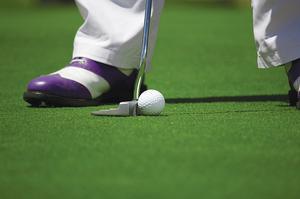 Pixabay/Pexels
Slync.io Dubai Desert Classic
January - February
The most popular golfing event in the Middle East, the Slync.io Dubai Desert Classic is a European Tour golf tournament. Many of the world's leading swingers return every year for a chance to win the great prize. The competition attracts many tourists and golf enthusiasts.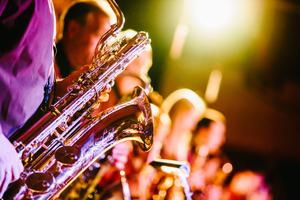 Pxhere
DubaiJazzfest
February - March
This annual festival is held in Dubai. Dubai International Jazz Festival appeals to many tourists who have enjoyed the engaging lineup of Jazz icons in the past and the warm, friendly atmosphere. Famous artists who performed at this festival are Toto, Robin Gibb, Stanley Jordan and Jamie Callum.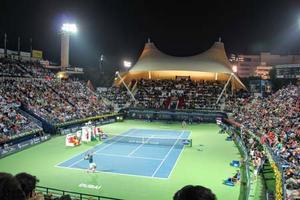 Dubai Tennis Championships
February - March
This is one of the most exciting events that brings together the best tennis players from the world. The Dubai Tennis Championships or Dubai Open takes place at the end of February and organizes a men's and women's event. It is a fantastic opportunity to come and watch tennis stars playing in Dubai.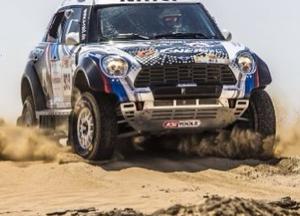 Abu Dhabi Desert Challenge
March - April
The event was originally known as the UAE Desert Challenge. This rally is a part of the FIA Cross Country Rally World Cup and is the race that starts in Abu Dhabi and finishes in Dubai. Originally for cars only, quads, trucks and motorcycles are allowed as well.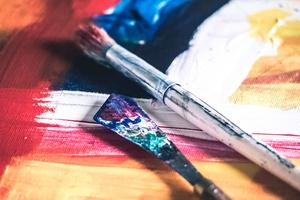 Piqsels
Art Dubai
March - April
The annual Art Dubai fair is a stage to showcase the work of local artists. It has been instrumental in drawing on the city's enigmatic mix of artists', curators' and art lovers, thereby creating a growing platform for innovative artwork and local talent. The thriving contemporary art galleries and success of Art Dubai make Dubai an essential visit for any art connoisseur.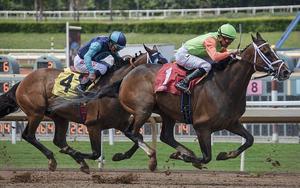 Pixabay/clarencealford
Dubai World Cup
March - April
Every year Dubai is home to the world's richest horse race, with a 12 million dollar prize! Amidst the presence of the world's best horses, jockeys and trainers, the action takes place at the Meydan Racecourse in Dubai. It is a brainchild of His Highness Sheikh Mohammed bin Rashid Al Maktoum.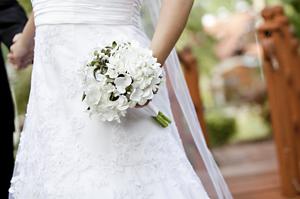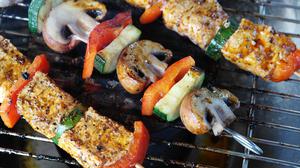 MaxPixels
Taste of Dubai
April - May
Held at Dubai Media City Amphitheatre, this festival is dedicated to food lovers. During this three-day event, UAE's best restaurants, world-famous chefs, and local artisan producers present their most delicious specialities. They even offer tips on cooking and presentation.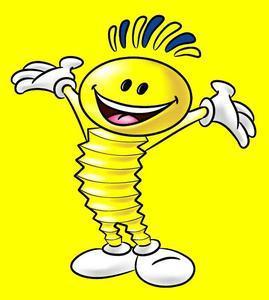 Dubai Summer Surprises
June - August
Commonly known as DSS, Dubai Summer Surprises is represented by a life-size yellow springy mascot, Modhesh, who adds comical value and attracts the younger generation. DSS was implemented to encourage tourists to visit Dubai in the summer months. The ten weeks of DSS are divided into various themes such as food, arts, adventure and nature. Hotels in Dubai also offer special 'shopaholic' packages to attract more guests.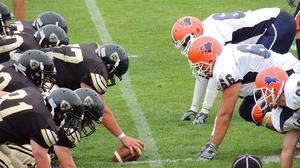 Piqsels
Dubai Rugby Sevens
November - December
Every year, the Dubai Exiles Rugby Club hosts the first round of the IRB Sevens Series, with 16 international teams competing for the prestigious trophy over three days. The competitions are accompanied by various shows and events designed to keep visitors entertained. While those new to rugby will find the fast and furious matches a good introduction to the sport.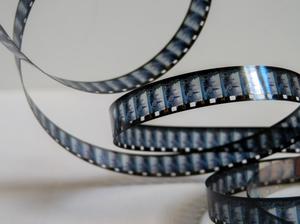 Dubai International Film Festival
November - December
The Dubai International Film Festival (DIFF) is a film festival in the Arab region. In 2018, the DIFF announced it would take place every two years. This film festival encourages independent and art-house cinema to get better recognition from the public with special guests attracting large audiences, such as George Clooney and Morgan Freeman.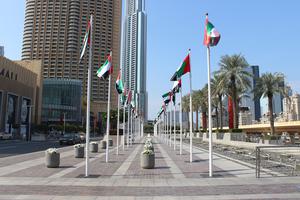 Pixabay/MahiS3010
UAE National Day
2nd December
UAE National Day Festival is an annual celebration commemorating the Emirates' independence from Great Britain. Celebrated on the 2nd of December with fireworks, car rallies, music and dance shows. Shopping malls, Burj Khalifa malls, and institutions are decorated with UAE flags.
Recommended Activities