Dubai Nightclubs
Dubai has excellent nightlife with a formidable choice of bars and nightclubs to be enjoyed. Most of the licensed bars are in hotels but there are some exceptions.
Dubai also has some interesting laws when it comes to nightclubs. They all must close at 3.00 am, and 21 is the official minimum age allowed to purchase alcohol though some clubs may also refuse entry to anyone under 25.
At some of the most prestigious clubs in the city, bouncers tend to be a little strict, but as long as you have at least one woman in your party, you should be fine.
Zero Gravity

Dubai is well known for its exciting entertainment outlets and spaces filled with fun and high spirits. To go with the trend, Zero Gravity is a high-end space which offers a unique space to bliss ...

read more »

Location:

Skydive Dubai Drop Zone, Al Sufouh Road

, Marina, Dubai, AE

Tel: +971 4 399 0009

Jumeirah

Sky View is a lavish place located 200 metres above the sea level, on the 27th floor of Burj Al Arab. From contemporary classics to innovative cocktails, the drinks served here are invented by creatively ...

read more »

Location:

27th floor, Burj Al Arab

, Jumeirah Road, Dubai, AE

Tel: +971 4 301 7600

At.mosphere

At.mosphere is a luxurious restaurant and lounge located on Level 122 of the renowned Burj Khalifa. It is all set to greet its guests with high-quality cuisines from all around the world with an array ...

read more »

Location:

122nd Floor, Burj Khalifa

, Downtown, Dubai, AE

Tel: +971 4 888 3828
Cavalli Club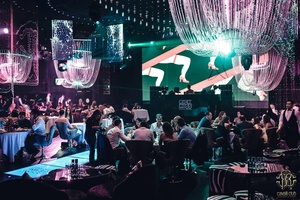 Cavalli Club is a new lifestyle concept introduced by world-renowned designer Roberto Cavalli. The club exudes pure luxury, ...
read more »
Malecon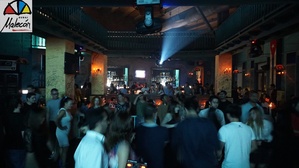 This live music venue is located at the Dubai Marine Beach Resort & Spa. It is a salsa ...
read more »
Boudoir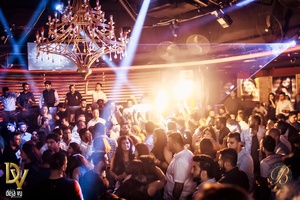 Located at the Dubai Marine Beach Resort and Spa, the Boudoir Nightclub is a Persian club has one ...
read more »
Buddha Lounge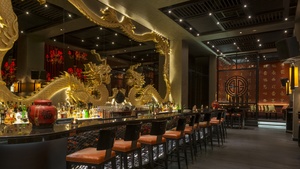 Buddha-Bar is a sophisticated venue where visitors indulge in a fusion of delicious flavours and innovative menus coming ...
read more »
Maya Lounge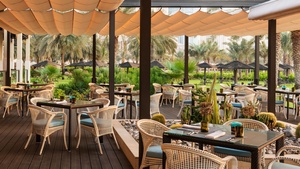 Maya Lounge brings you the taste of Latin America from its authentic Mexican kitchen with the contemporary twist. ...
read more »
Rock Bottom Cafe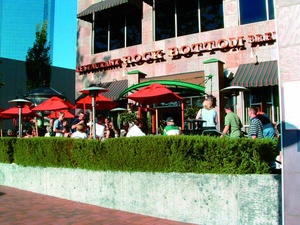 Rock Bottom Café is a place which is all about beer. The quality of beer served here is ...
read more »
Recommended Activities