Dubai History
Dubai Culture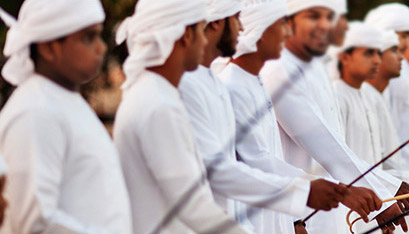 Culture in Dubai is rooted in Islamic traditions that form UAE National's lifestyles. It is highly important that when tourists visit Dubai they must respect and behave suitably, as the minority group of Emiratis are very protective over their culture and traditions.
Dubai is famously known as the entertainment capital of the Middle East which attracts many party lovers from all over the world, especially those who are wealthy enough to splash out on the most expensive places in the city. With Dubai promoting such an image, it still forbids the nationals that practice Islam to indulge in any of the entertaining services offered. In that respect these services are often located in the more touristy areas rather than in residential parts.
Alcohol is not forbidden in Dubai, as long as it is confined within an area like a hotel, bar or nightclub. Residents are free to drink in their own homes as long as they have an alcohol licence issued by the municipality. It is illegal to drink in the street or in public places. Pork is also available for the consumption of visitors and expatriates.
It is advised that visitors and expatriates do not flaunt their Western culture habits in the streets, where they can be viewed by nationals who may find it offensive. There have been various complaints in the past by nationals who have expressed their views through the media about their home-land being taken over by the Western world.
Having said this, it does not mean the locals are against foreigners visiting Dubai, it is just common courtesy to respect your hosts. Emiratis are traditionally known for their warm hospitality and they are very generous when offering refreshments to guests.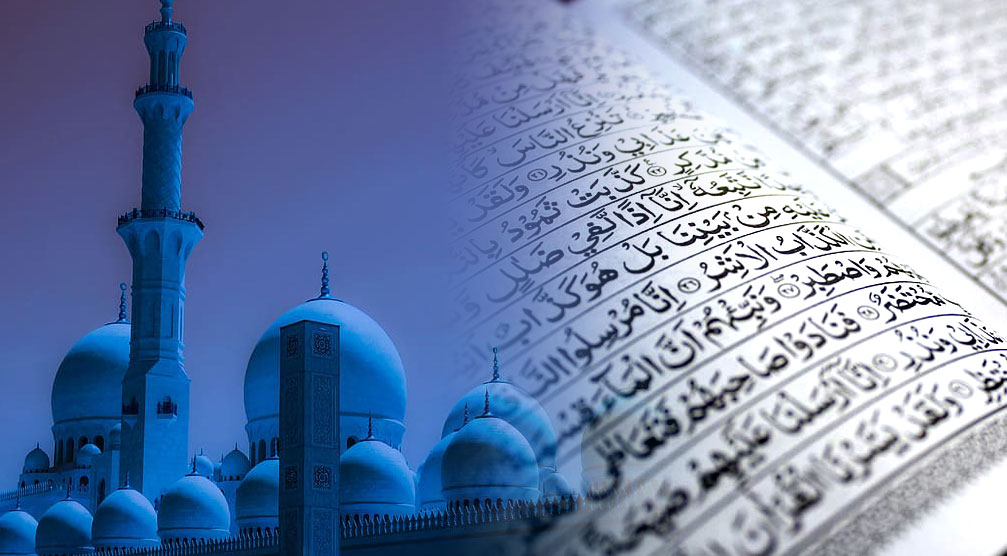 Emiratis tend to dress in their traditional clothes influenced by their Islamic belief. Most men prefer the traditional dishdasha or khandura (a long white shirt-dress), with ghutra (a white headdress) and agal (a rope worn to keep the ghutra in place). The Emirati women tend to wear an abaya (a long black cloak), which is worn over conservative clothes, with a sheyla or hijab (a scarf used to wrap around the face and head).
Expatriates and visitors are advised to dress appropriately; trousers or a dress should be worn to cover below the knee, when circulating the city, especially at historical sites. However, they can wear what they wish when they are in a hotel, bar or club and swim wear is tolerated by the pool or at the beach.
Normally tourist photography is acceptable and expected with all the beauty Dubai has to offer. Photographs of government buildings, military installations, ports and airports should not be taken. Like anywhere, it is polite to ask permission before photographing people, especially an Emirati woman.
Religion
The most religious time of the year in Dubai, is the fast of Ramadan, which lasts approximately for one month. This is when Muslims fast during day-light hours to fulfil the fourth pillar of Islam. Tourists must be aware that during this period, eating, drinking and smoking is not permitted in public during the day, although some restaurants blackout their windows to allow people to consume in private. Also bars will not serve alcohol before 7pm and clubs are shut as no loud music is allowed. The UAE is tolerant and welcoming to foreigners who do not practice the religion of Islam. For example, the huge Arab population in Dubai includes many from Lebanon that can be of Christian faith and they are freely allowed to follow their own religion as long as they do not publicly distribute their literature. This also applies to any other non-Muslim expatriates.
Once in the city of Dubai you are surrounded by many mosques and the call of prayer will be heard frequently. The city also accommodates other religious places of worship, such as churches and Temples
The government follows a policy of tolerance towards non-Muslims and Polytheist and in practice, interferes very little with their religious activities.
Dubai is the only emirate that has Hindu temples and a Sikh gurudwara. The Meena Bazaar area of the city has both a Shiva and Krishna temple. Both are believed to be sanctioned by the late ruler of Dubai, Sheikh Rashid Bin Saeed Al Maktoum. There is an electric crematorium run by a group of Indian expatriates. Furthermore, in early 2001, ground was broken for the construction of several additional churches on a parcel of land in Jebel Ali donated by the government of Dubai for four Protestant congregations and a Catholic congregation. Construction on the first Greek Orthodox Church in Dubai (to be called St. Mary's) is due for completion in 2008/9, with the help of General Sheikh Mohammad Bin Rashid Al Maktoum, Dubai Crown Prince and UAE Defence Minister, who donated a plot of land in Jebel Ali.
Language
The official language of the country is Arabic, however most people in and out of the workplace communicate in English. There are so many different nationalities in Dubai and therefore English finds common ground with most people. The majority of road, shop signs, and restaurant menus etc. are in both English and Arabic.

Historical Time-Line leading to the rise of Dubai
1830: The small fishing settlement of Dubai is taken over by a segment of the Bani Yas tribe from the Liwa Oasis, led by the Maktoum family who still, interestingly, rule the emirate today.
1892: Foreign traders are drawn into Dubai due to the declaration that they will be exempt from tax, the population doubles and the pearling industry is now booming.
1930-1940: The recession hits Dubai's pearl industry which falls into decline leading to social pressures and feuds between the royals.
1958: Sheikh Rashid officially becomes the ruler of Dubai after his father's death.
1959: The Emir of Kuwait lends Sheik Rahid millions of dollars to renovate the Creek so it can accommodate large ships in order to develop Dubai's reputation as being a major trading hub.
1966: Dubai discovers its own oil, attracting traders to settle in Dubai which in turn enhances economic growth.
1968: Dubai begins exporting crude oil and petro-dollars rush in.
1973: The Dirham becomes the offical unit of currency in Dubai.
1980: Dubai's annual oil income decreases to US$3.
1985: The Emirates airline is established and Dubai plans its reinvention as a tourist destination.
1990: Sheik Maktoum takes over as the ruler of Dubai, due to his father, Sheik Rashid, passing away during the first Gulf War.
1996: The Dubai shopping festival and the Dubai World Cup are launched and happen to become very popular annual events.
1999: One of the tallest hotels in the world, the Burj Al Arab opens, enhancing Dubai's reputation further as a tourist destination.
2003: Dubai is recognised by The International Monetary Fund and the World Bank, as a financial hub. Also, at this time the property market in Dubai suddenly grows due to the introduction of freehold properties.
2006: Sheik Mohammed becomes the Prime Minister and Vice President of the UAE, as well as the ruler of Dubai. He updates the Liberal policies of his Maktoum forefathers and develops Dubai further, raising the city's business profile.
Recommended Activities