Dubai History
Dubai Culture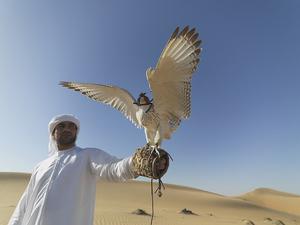 The history and culture of Dubai are deeply rooted in Islamic traditions. It is important to note that when tourists visit Dubai, they are expected to respect the culture and behave accordingly, as Emiratis are very protective of their Islamic culture and traditions.
Dubai is famously known as the entertainment capital of the Middle East. It attracts party lovers worldwide, especially those wealthy enough to splurge on the most expensive places in the city. While Dubai has cultivated this image for tourists, it still discourages Islamic nationals from indulging in many entertainment services. Hence, these services are often located in touristy rather than residential areas.
Alcohol is not forbidden in Dubai as long as it is confined within the designated areas in hotels, bars or nightclubs. Residents are free to drink in their homes if they have an alcohol licence issued by the authorities. It is illegal to drink on the street or in public places. Pork is also available for the consumption of visitors and expatriates.
It is advised that visitors and expatriates do not flaunt their Western cultural habits on the streets, where they can be viewed by conservative nationals who may find it offensive.
It does not mean locals are against foreigners visiting Dubai. It is a common courtesy to respect your hosts. Emiratis are known for their warm hospitality, and they are generous when offering refreshments to guests. Remember, when in Rome, do Romans do.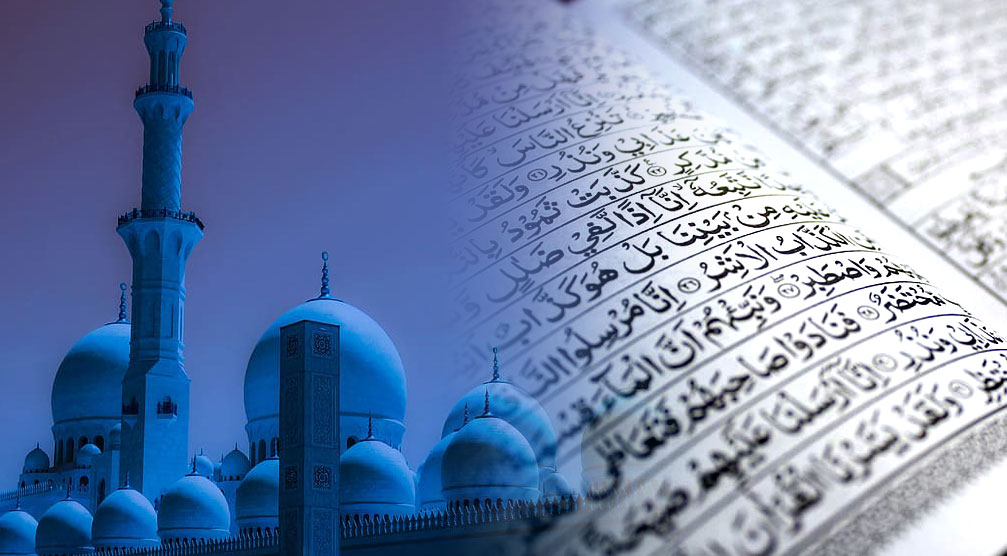 Emiratis tend to dress in their traditional clothes influenced by their Islamic belief. Most men prefer the traditional dishdasha or khandura (a long white shirt-dress), with ghutra (a white headdress) and agal (a rope worn to keep the ghutra in place). The Emirati women tend to wear an abaya (a long black cloak), which is worn over conservative clothes, with a sheyla or hijab (a scarf used to wrap around the face and head).
Expatriates and visitors are advised to dress appropriately; they should wear trousers or a dress to cover below the knee in the city area, especially at historical sites. However, they can wear what they wish in a hotel, bar or club, and the pool or beach tolerates swimwear.
Typically, tourist photography is acceptable and expected with all the beauty Dubai offers. They should not take photographs of government buildings, military installations, ports and airports etc. Like anywhere, it is polite to ask permission before photographing people, especially Emirati women.
Religion
Like the rest of the UAE, Dubai is an Islamic Emirate, surrounded by many mosques, and the prayer call will be heard frequently. The most religious time of the year in Dubai is the Holy Month of Ramadan, which lasts approximately 30 days. During the Holy Month of Ramadan, Muslims fast during daylight hours to fulfil their duties to the fourth pillar of Islam. Tourists must be aware that eating, drinking and smoking are not permitted in public during the day during this period. However, some restaurants blackout their windows to allow people to consume food and beverages in private. Bars will not serve alcohol before 7.00 pm, and nightclubs are shut as no loud music is allowed.
However, the UAE is tolerant and welcomes foreigners who do not practice Islam. The government follows a policy of tolerance towards non-Muslims. The Arab population in Dubai includes many from Middle-Eastern countries which follow the Christian faith. They can freely practice their religion if they do not publicly distribute literature. Dubai has other religious places of worship, such as churches, gurdwaras and temples. The Meena Bazaar area of the city has both Shiva and Krishna temples. A group of Indian expatriates runs an electric crematorium. Furthermore, in early 2001, the Dubai government donated land in Jebel Ali to construct several new churches. Construction of the first Greek Orthodox Church (St. Mary's) was completed in November 2009 with the help of General Sheikh Mohammed Bin Rashid Al Maktoum, Dubai Crown Prince and UAE Defence Minister.
Language
The official language of Dubai is Arabic. However, most people in and out of the workplace communicate in English. There are many different nationalities in Dubai, and therefore English language is a common way of communication. Most of the road, shop signs, restaurant menus etc., are in English and Arabic.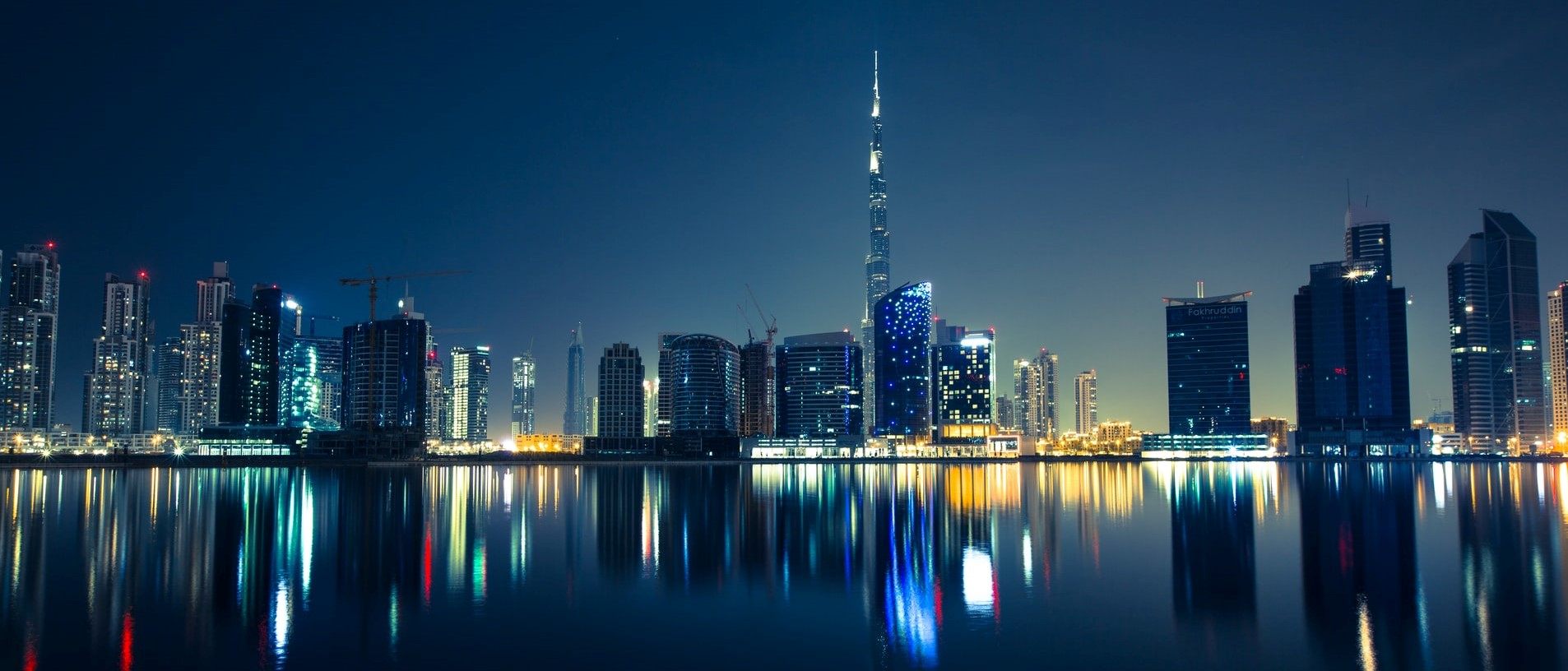 Historical timeline leading to the rise of Dubai
1830: The small fishing settlement of Dubai is taken over by a segment of the Bani Yas tribe from the Liwa Oasis, led by the Maktoum family, who still rule the emirate today.
1892: Foreign traders are drawn into Dubai due to the declaration that they will be exempt from tax, the population doubles, and the pearling industry is booming.
1930-1940: The recession hits Dubai's pearl industry which falls into decline leading to social pressures and feuds between the royals.
1958: Sheikh Rashid officially becomes the ruler of Dubai after his father's death.
1959: The Emir of Kuwait lends Sheik Rahid millions of dollars to renovate the Creek to accommodate large ships to develop Dubai's reputation as a central trading hub.
1966: Dubai discovers its oil, attracting traders to settle in Dubai and enhancing economic growth.
1968: Dubai begins exporting crude oil, and petro-dollars rush in.
1973: Dirham becomes the official currency in Dubai.
1980: Dubai's annual oil income decreases to US$3.
1985: The Emirates Airline is established, and Dubai plans its reinvention as a tourist destination.
1990: Sheik Maktoum takes over as the ruler of Dubai due to his father, Sheik Rashid, passing away during the first Gulf War.
1996: The Dubai Shopping Festival (DSF) and the Dubai World Cup are launched and become trendy annual events.
1999: One of the tallest hotels in the world, the Burj Al Arab, enhances Dubai's reputation further as a tourist destination.
2003: Dubai is recognised by The International Monetary Fund and the World Bank as a financial hub. Also, at this time, the property market in Dubai suddenly grows due to the introduction of freehold properties.
2006: Sheik Mohammed becomes the Prime Minister and Vice President of the UAE and the ruler of Dubai. He updates the Liberal policies of his Maktoum forefathers and develops Dubai further, raising the city's business profile.
2007: Sheikh Mohammed announces the Dubai Strategic Plan 2015, as well as the inauguration of Dubai Studio City takes place. Dubai World Cup prize money was raised to $10 million, and Dubai International City was built.
2008: New Maktoum Bridge opened along with Dubai Sports City and Dubai International Terminal 3. The Atlantis, The Palm Hotel & Resort is launched.
2009: Dubai Mall, the world's largest shopping mall, is inaugurated, and Red Line (Dubai Metro) begins operations. Dubai International Cricket Stadium opens.
2010: Burj Khalifa, the world's tallest skyscraper, opens, and Al Maktoum International Airport starts operating.
2011: Dubai Metro begins operating Green Line and Palm Deira station.
2012: Princess Tower and JW Marriott Marquis Dubai are built as Dubai bids for World Expo 2020.
2013: Dubai wins bid for World Expo 2020, and Sheikh Mohammed announces the Dubai Water Canal.
2014: Mall of the World, the world's largest mall and indoor theme park, announced Opera Grand, the first high-rise in the Dubai Opera House District, opened.
2015: UAE develops Mars probe named Hope.
2016: Sheikh Mohammed inaugurates the Dubai Water Canal.
2017: Dubai Safari Park is opened to the public.
2018: Dubai Frame, World's giant frame, opened in 2018.
2019: Construction of Burj Jumeirah commences.
2021: Ain Dubai, the world's biggest and tallest Ferris wheel, located near the Dubai Marina, opened on 21 October 2021.
2021-22: Expo 2020 was a World Expo that took place in Dubai from 1 October 2021 to 31 March 2022.
2022: The Museum of the Future, an exhibition space, opens on 22 February 2022.
Recommended Activities