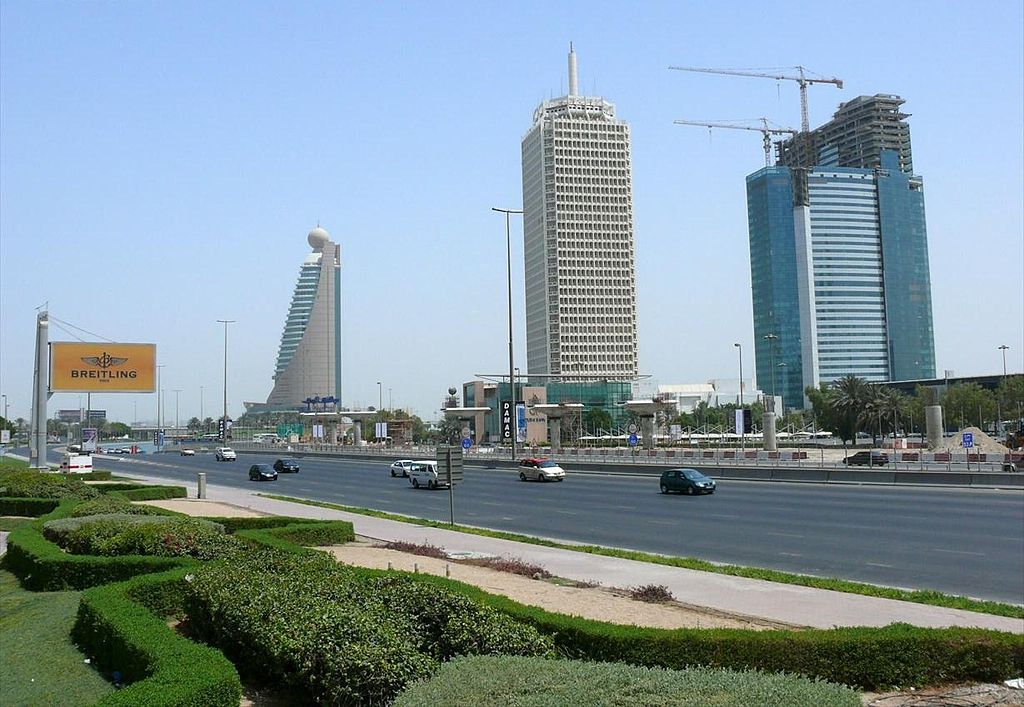 In recent years, Dubai has been recognized as one of the fastest-growing cities in the world. With modern postal systems and digital networking, the city has established access, by satellite, to almost 216 destinations across the world. A few of the options include telephone, mobile phone, postal and courier services, internet, radio, television and newspaper that lend a helping hand in establishing an efficient mode of communication throughout the city.
Telephone:
A telephone is the most used means of communication. The Dubai telecom service is called the Etisalat or Emirates Telecommunication Corporation. You can call up at any place throughout the world from any of the remote areas of the city. The telephone offices of the city are also equipped with telegraph and fax services. If you need to call up from the airport then you can go to the baggage-claim area where the telephones are placed. Also, a few lounges at gates of the departures area shops have telephones for local calling. There are phone booths on most of the streets and the phone cards are available in any of the supermarkets, grocery shops, hotels, tourist shops and petrol stations. Calls made within Dubai are free of charge. People from other destinations can make a call to the city by dialling 971 and local residents can dial 04 to call up anyone in your city. Enquiries can be made at 180 or 181. Payments can be made at any of the Public Cash Payment machines located in Deira, Rashidiya, Ghusais, Karama, Bur Dubai, Satwa, Jumeira Road, Al Wasl Road, Sheikh Zayed Road and Jebel Ali areas.
Address: P.O.Box 3838, Abu Dhabi, UAE
Telephone: 101 for Etisalat customers and 800 101 for non-Etisalat customers
Mobile Phone:
You can buy a prepaid SIM card from any of the supermarkets, grocery stores and petrol stations that are known as Etisalat Recharge cards or Du. Du is also available at the Telefonica kiosk located inside the arrival hall at the Dubai International Airport. Mobile numbers generally begin with 050 or 056 anywhere across UAE and to make a call you need to dial +971 50 or +971 56 along with the seven-digit mobile number. To start up with the WAP service inside your mobile phone you need to dial up 125 and follow the instructions.

Postal and Courier Services:

The postal system in Dubai is modern with well-organized postal systems operated by the General Postal Authority (GPA). Letters require one or two days to reach their destinations in the city and two or three days inside the other destinations of Emirates. The mails are always delivered to the desired post office boxes. To obtain a post office box you need to go to the GPA and follow the procedure. There are two types of post office boxes available, ordinary and Al Mumtaz post. The latter one is a priority mail or express mail that provides mail service for the overseas. Citizens of Dubai enjoy 24-hours of postal services. Courier services are managed by TNT, DHL etc and are mainly used for the fast delivery of letters and packages within the city and overseas.
Address: Deira Main Post Office, P.O.Box 99999 Dubai. UAE.
Telephone: +971 4 262-2222
Internet:
Dubai being the core of the growing economy of the Middle East gets an extensive global exposure which is quite easily possible because of the availability of internet access in the city. The internet connection is available through your rental phone from the Etisalat or if you do not have a phone then you can go to any of the e-cafes that provide access to the internet at very cheap rates. Also, communication over the internet is very simple. The Voice over Internet Protocol or the VoIP technology is the latest mode of communication that enables anyone to call up their close ones over the internet at very low rates. You can also call up Dubai with very low rentals by using VoIP technology. VoIP offers text messaging, call scheduling, and call conferencing and call waiting for services that have turned up to be a boon for everyone. Dubai is a business hub the technology has served its right purpose for the businessmen as they can get in touch with their colleagues easily, thereby getting easy updates about their deals online.
Internet assistance can be achieved by contacting the contact centre of Etisalat.
Address: P.O.Box 3838, Abu Dhabi, UAE
Telephone: + 971 6 7460444
Television and Radio:
There are a lot of satellite channels available that keep you updated with the latest national & international news. A few programs broadcasted from the other countries can also be watched easily. Also, there are a lot of radio channels that you can tune into to get on the recent updates of everything of your interest.
Newspaper:
Major newspapers of which the local residents can get daily information about their city and constant updates about entertainment, amusement, economy, festival, political and social issues are Khaleej Times and Gulf News. People looking out for accommodation, shopping and bargain options and weather forecast can check up any of the two newspapers.