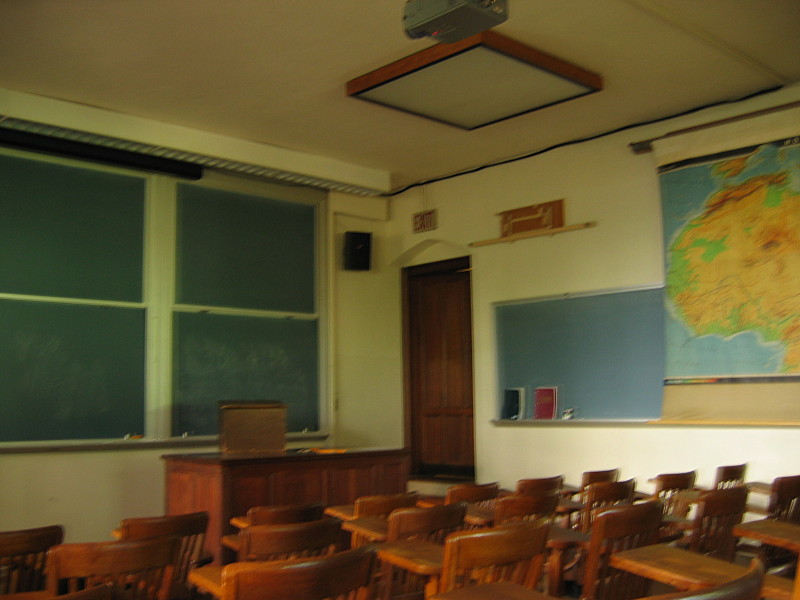 Credit: JosephBarillari / CC BY-SA 3.0
Dubai, the land of sultans, desert safaris, beaches and upcoming multi-crore lavish projects has something good and noble to offer. The city puts forward a variety of courses in culture, literature, business, etc. to encourage and enhance knowledge, training and learning where you can invest for a better and a promising future.
It is advisable to carefully undergo thorough research by referring to the websites of the institutions or by giving a personal visit in order to get in-hand information about the actual need and requirement so as to get the maximum benefit.
Below is the list of some of the institutions and organizations in Dubai that are known for accredited degrees and courses for bachelor & masters that prepares students for high-level positions in government and private sector.

1)   Mohammed bin Rashid Al Maktoum Foundation

Mohammed bin Rashid Al Maktoum Foundation
P.O. box: 214444
Building No. 26, 7th Floor,
Dubai Healthcare City,
Dubai, UAE.
Local Phone (In the UAE): 800-MBRF (6273)
International Phone : +9714 3299999
Fax : +9714 3687777
Web : www.mbrfoundation.ae
Working Hours: Sunday to Thursday, 8:00 a.m. to 4:00 p.m.

2) Knowledge Village

Knowledge Village
Al Sofouh Road
PO Box 502221
Dubai
UAE
Tel: +971 4 390 2221/ +971 4 367 2221
Fax: +971 4 366 4588 /+971 4 367 8636
Email: bc@kv.ae
Web: www.kv.ae

3)   Dubai International Academic City

Dubai International Academic City
P.O.Box 345045, Dubai - United Arab Emirates
Tel : +971 4 360 2060
Fax : +971 4 360 4886
Email :DIAC-PartnerSupport@diacedu.com
Web : www.diacedu.ae

4)   The Knowledge and Human Development Authority

Knowledge and Human Development Authority
Block 8, Academic City,
P.O Box 500008,
Dubai, U.A.E.
Tel: +971 4 3640000
Fax: +971 4 3640001
Email: info@khda.gov.ae
Web: www.khda.gov.ae

5)   Harvard Medical School Dubai Centre

Harvard Medical School Dubai Center
Dubai Healthcare City,
Oud Mehta Road,
'Ibn Sina' Building,
The first floor of Block C,
P.O Box: 505002, Dubai,
United Arab Emirates
Tel:009714- 3622794
Fax:009714- 3624778
Web: www.hmsdc.hms.harvard.edu

6)   Dubai International Financial Centre (DIFC)

Dubai International Financial Centre (DIFC)
The Gate, Level 14
P.O. Box 74777, Dubai, UAE
Tel: +971 4 362 2222
Fax: +971 4 362 2333
Web: www.difc.ae
Working hours: Sunday to Thursday, 8 am to 5 pm, (4 am to 1 pm GMT)

7)   Michigan State University

Michigan State University Dubai
Dubai International Academic City
Block 10, Ground Floor
P.O. Box 345001
Dubai, United Arab Emirates
Tel: 971 4 4361500
Web: http://dubai.msu.edu
E-mail: dubai@msu.edu
Working hours: Sunday - Thursday: 8 am - 5 pm
Select Saturdays: 9 am - 6 pm (13 June, 27 June, 11 July, 25 July, 15 August, 29 August, 12 September, 26 September)

8)   Duke's Fuqua School of Business

Tel: +9.715.0957.7273
E-mail: Mideast@fuqua.duke.edu
Web: www.fuqua.duke.edu

9)   Cass Business School

Cass Business School, Dubai
Level 3, Building 2
The Gate Village
P.O. box: 74777
Dubai, UAE

10)   Hamdan bin Mohammed e-University

Hamdan bin Mohammed e-University
5th & 6th Floor, Building # 11,
Dubai International Academic City,
Dubai, U.A.E.
P.O. Box: 71400, Dubai, UAE.
Toll Free Number: +971 800 333000
Operator: +971 4 4241111
Fax : +971 4 4393939
Web: http://www.hbmeu.ac.ae
Working hours: 8:00 am to 3:00 pm (GMT +4), Sunday - Thursday

11)   Dubai School of Government

Dubai School of Government
13th Floor, Convention Tower
Dubai World Trade Center
P.O. Box 72229
Dubai, United Arab Emirates
Tel: +971-4-329-3290
Fax : +971-4-329-3291
E-mail: info@dsg.ae
Web: www.dsg.ae

12)   Tamkeen centre for the Visually impaired

Tamkeen centre for the Visually impaired
Knowledge village
Block 2A, office G39.
P.O. box: 500004
Dubai. U.A.E
Email: info@tamkeen.ae
Web: www.tamkeen.ae
Tel: +971 4 3911444
Fax: +971 4 3911445

13)   The National Institute for Vocational Education

The National Institute for Vocational Education (NIVE)
Dubai Al Ain Road,
Exit 16 to Academic City Road,
Right to the Zayed University & Dubai Men's College,
KHDA building, Building 8
P.O. Box 500008 Dubai, UAE
Tel : + 971 4 369 4000
Fax : + 971 4 360 4848
E-mail: info@nive.gov.ae
Web: www.nive.gov.ae

14)   Sheikh Mohammed Centre for Cultural Understanding

Sheikh Mohammed Centre for Cultural Understanding
P.O Box: 21210
Dubai, UAE
Tel : +971 4 353 6666
Fax: +971 4 353 6661
Email: smccu@emirates.net.ae
Web: www.cultures.ae

15)   The Emirates Academy for Hospitality Management

The Emirates Academy for Hospitality Management
PO Box 29662
Dubai
United Arab Emirates
Tel: +971 4 315 5555
Fax: +971 4 315 5556
Email: info@emiratesacademy.edu

16)   Dubai Municipality Training Centre

Dubai Municipality Club
Jaddaf Area - Dubai
P.O.Box (67)
Tel: +971-4-3244220
Fax: +971-4-3245308
E-Mail: trainingcentre@dm.gov.ae
Web: www.dmtc.ae