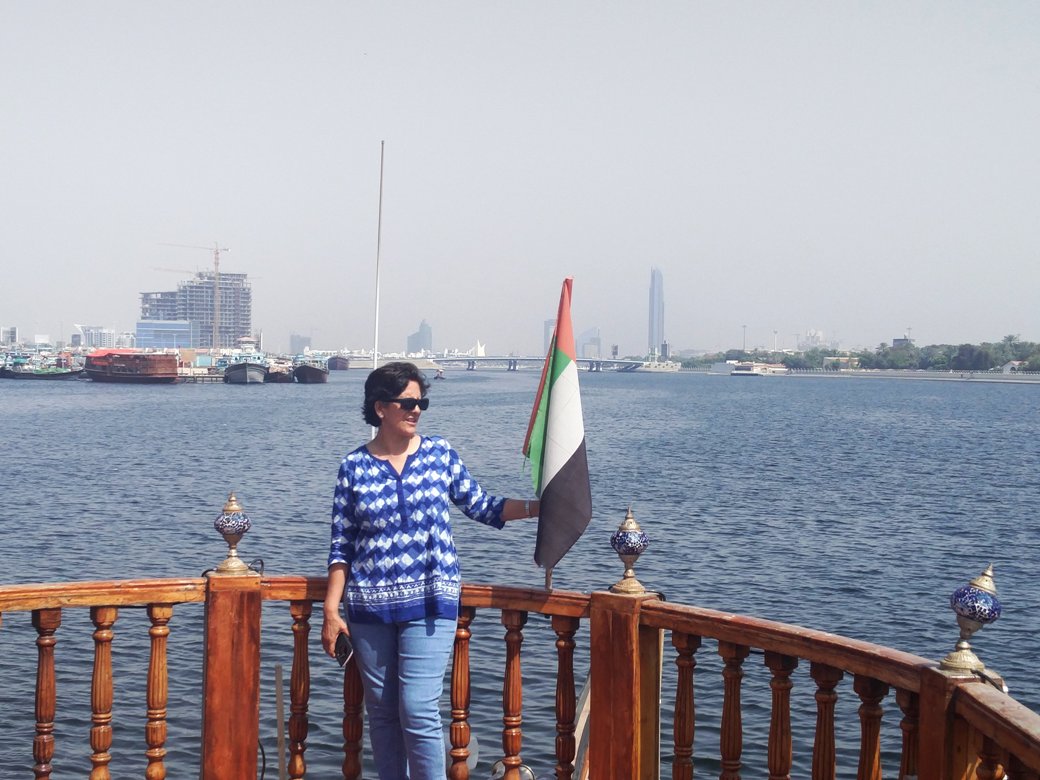 If you are visiting Dubai in summer (June to August) then make sure to carry sunscreen lotion, goggles and hat to protect yourself from scorching heat. Whether in Dubai during this period is hot and dry. The temperatures could peak beyond 48°C (118°F).  
The sun's harsh rays during the summer can have a great deal of negative impact on your skin with a high risk of developing age spots, wrinkles, tanned skin and worst can be skin cancer if exposed excessively. In addition, summer also means rashes and pimples thanks to increased oiliness and open pores. Here are some tips that will keep your skin healthy and protected.
Sunscreen: Sunscreen should be worn all year round. People have the wrong notion that dark skin doesn't need sunscreen, but it does as it is equally susceptible to brown spots, wrinkles, sunburns and skin cancer. Just slather on sunscreen products that provide broad-spectrum protection blocking both UVA and UVB harmful rays with minimum skincare protection of SPF 15. 

Moisturizer: Moisturize, Moisturize, Moisturize! It's a basic theme of skincare to replenish the loss of moisture in the skin due to ageing, sun's heat and various other factors. Moisturize twice a day, once early in the morning and once before you go to sleep. These days there are moisturizers available that contain sunscreen, but use only those one that contact SPF 50+.
Read more about
summer survival tips
while in Dubai.
Homemade face packs
: There are various natural remedies for skin problems which can be prepared at home with readily available ingredients. People with dry skin can try a homemade face pack prepared with honey, chickpeas power, and oatmeal powder to moisturize their face. Packs for oily skin could contain a combination of calamine and sandalwood powder or a mixture of neem leaves and calamine powder to reduce acne or pimples.
Summer make up
: Switch to summer make up that is waterproof and doesn't smudge due to sweat. Mineral powder makeup will suit them best. Also, use a lip balm with SPF 15 to keep the lips supple.
Protective Clothing
: Keep yourself covered head to toe whilst outdoors to avoid exposure to the sun. Wear a long-sleeved shirt, a wide-brimmed hat and sunglasses. 
Exfoliate
: Exfoliate regularly to remove the dead skin cells, dirt, and grime as a result of excessive sweat. Moreover, exfoliation will help remove sun tan more quickly without any signs of streaking.