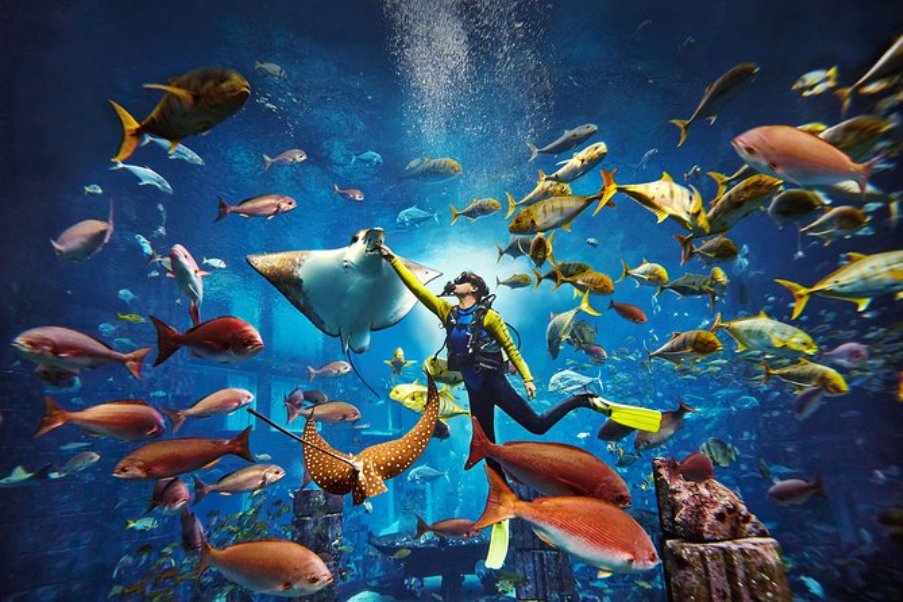 What will be your first reaction, if you get a chance to fulfil a dream of
scuba diving
, a sport that involves swimming underwater with scuba equipment? Come out of your dreams and actually experience the underwater world.
Water is omnipresent on the earth. No one can think of life without water. The earth consists of about 75% of water, which comprises rivers, oceans, and seas. Other sources include glaciers and lakes. Life inside water bodies is entirely different from outside. Why not distinguish it with open eyes, staring colourful aquatic life, beautiful coral reefs, the wonderful flock of fishes, and gigantic Wales. Also,  experience small fishes, giant sharks, and attractive seahorse crossing nearby.
Explore scuba diving at major sites such as the Jebel Ali, the Dubai Aquarium & Underwater Zoo, the Dubai Ladies Club, and the Jumeirah. These scuba diving centres are operated and maintained by the Al Boom Diving. The company also runs many buses, which drop visitors to their favourite destinations. Get training from professional scuba divers as well as instructors. Enrol for PADI (Professional Association of Diving Instructors) certificate full course offering guideline from beginners to instructors. Try some driving skills in the underwater world.

Experience the thrill of surfing and diving in the crystal-clear water. Discover many aquatic animals such as sharks, turtles, stingrays and perfect waves. Furthermore, try out some snorkelling trips, water sports, deep-sea fishing, and four-wheel-drive expeditions. Don't forget to buy the biggest range of scuba products belonging to different brands.

Plan your adventure trip in upcoming holidays in Dubai. Tie your belt for flights to Dubai.com and avail hotels in Dubai to make your family travel memorable.