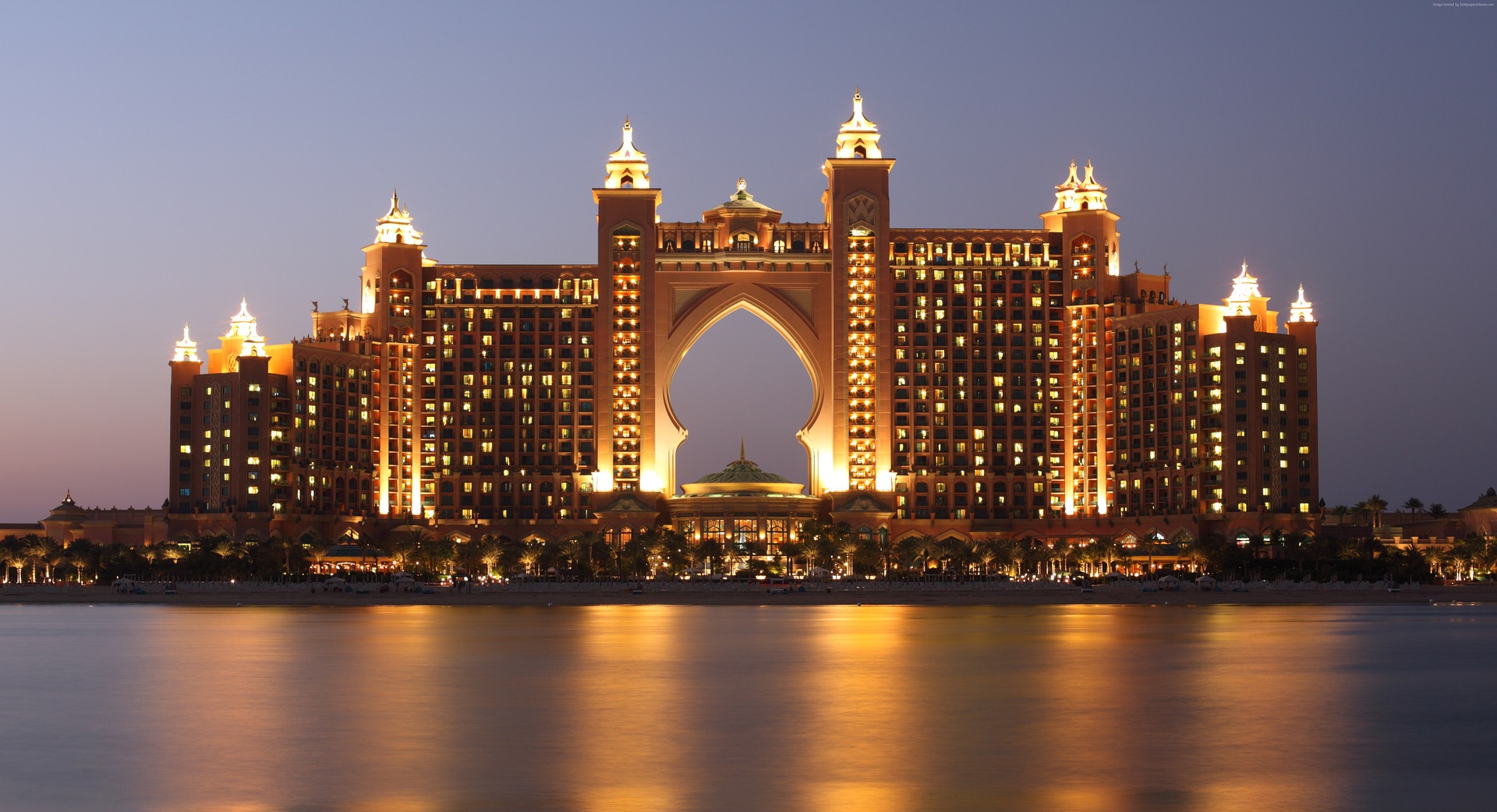 Imagine the thrill of sleeping underwater and bathing while the fishes keep a close eye on you without actually going into the sea. The magnificent Atlantis resort gives you a chance to enjoy all this and much more.
1) The Atlantis Aquaventure Waterpark
Enjoy your day at the thrilling Aquaventure Water Park at the Atlantis resort and let the adrenaline rush through your body. The corkscrew chutes, shark tunnels and other innumerable rides will treat you to the best time of your life.
As an added attraction visit the 'The Lost Chambers', which is a gigantic aquarium filled with all sorts of interesting marine animals like sharks, turtles, blue rays and much more.

2) Swim with the Dolphins
Get friendly with the dolphins at the Dolphin Bay at Atlantis and experience the aquatic life personally. This experience is once-in-a-lifetime kind of experience and is suitable for all types of people and of all age group. This ticket purchased at Dolphin Bay gives free access to the Aquaventure Waterpark and Marine Mammal Specialist.

3) Underwater suites
Now you can boast of sleeping with the fishes under the sea, and also get out alive at the underwater suites Poseidon and Neptune. The suites have open living rooms and dining rooms which have glass walls and ceilings through which you can have a stunning view of the underwater sea. Also get fun perks like soap with 24-carat gold flakes, elegant champagnes for guests and also 24-hour butler service to make the stay more lavish.