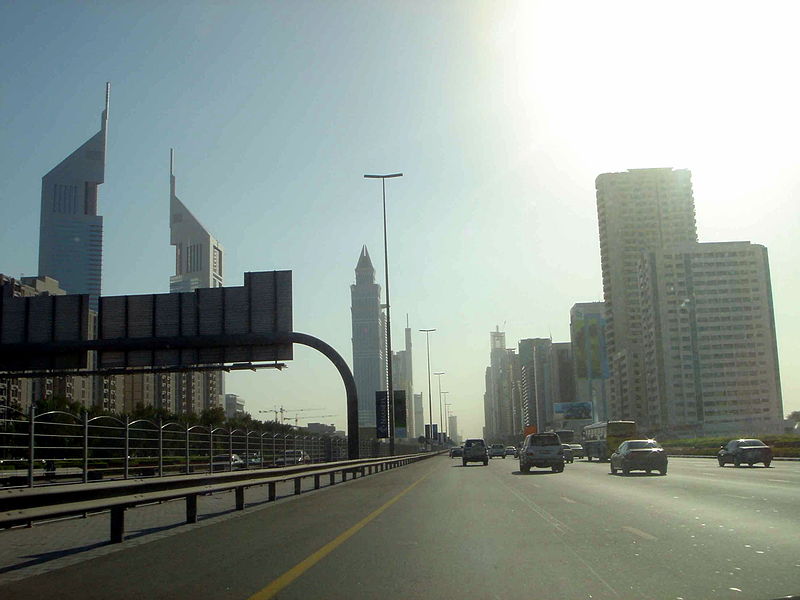 Credit: Andre Engels / CC BY 2.0
Though October to April is considered as the best season to visit Dubai as the weather is pleasant, visit during summer also can be enjoyable as Dubai offers a lot of different set of activities during this period.
During the summer months i.e. from May to August, Dubai temperature can reach as high as 40 deg Celcius. Hence very few tourists prefer this season as outdoor activities such as camel safari in the desert (one of the main attractions) can be unbearable especially for the tourists from Europe, USA etc.

But if the summer is the only season, when you can plan your visit to Dubai due to your work schedule, then you need to know how to protect yourself from the Dubai weather while enjoying some of the many activities that Dubai has to offer during. Jumeirah Beach is one of the most visited places during the summer. But be prepared for the humidity and the heat, make sure to lather on the sunblock. The sunscreen lotion with SPF50 is advisable, but consult your local doctor and buy accordingly before coming to Dubai. Also make use of sunglasses, hats, umbrellas even scarfs, to protect your skin from being directly affected by the sun's rays.
There are many sights to see and tours to take, such as a camelback ride through the desert in the evenings or early morning, sandboarding or helicopter ride to have bird's eye view of the city or seaplane. Don't think that you can only find daytime activities to enjoy, the nightlife in Dubai is an experience that you shouldn't miss. Burj Khalifa is illuminating at night. The night clubs are definitely places to check out for the 21 and older crowd, just adhere to the dress code, if any at a particular place. Although October - April is the perfect time for visiting Dubai, anytime can be the right time as long as you are prepared for the season in advance so that not taken aback by surprises.