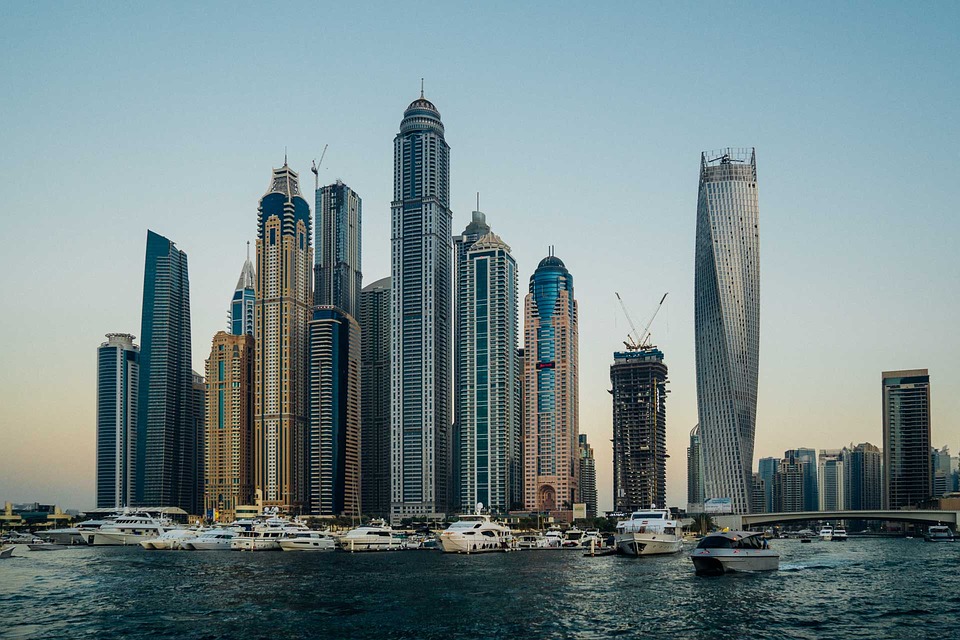 Dubai is an extravagant place to travel, where heaven meets earth as skyscrapers kiss the clouds and luxuries overflow in every nook and corner.
Located in the Middle East, Dubai is surrounded by deserts on one side and the Gulf coast on the other. The outcome is a very hot and dry climate unbearable to foreign tourists coming from the west.
November to May is the best season to travel to Dubai when the weather is pleasant. Consequently, Dubai tourist activities like camel & horse racing, shopping festivals, desert safaris and other outdoor activities are held during this period. But be prepared for cold nights and carry some winter wear during your travel. Summer temperatures in Dubai hover around 40 °C, dipping around 30 °C in the night. Winters are quite warm with an average high of 23 °C and a low of 14 °C.
If you are traveling during the summer season, get ready to face the blazing sun spouting flames at 42 degree Celsius. Attractions and activities are limited in malls, hotels, and places with air conditioning facilities. Do not dream of tanning at Jumeirah beach when Dubai is suffering from the summer season.
An extremely important point to be kept in mind is the Ramadan fasting period (around August-September), the ninth month of the Islamic calendar. Dubai prominently being a Muslim state, most of the Arab localities fast for 29-30 days until Eid, the day of the lunar sighting. During this month, Muslims refrain from any food or drink, from sunrise to sunset. These beliefs are expected to be observed and followed even by tourists, irrespective of their religious followings. Bars, nightclubs, supermarkets, cafes are mostly closed during the day. If caught, breaking any of the rules, it is most probable that you will land up in jail.
Considering you follow all the norms and traditions
Dubai
has to offer, the place could turn out to be your best vacation ever.