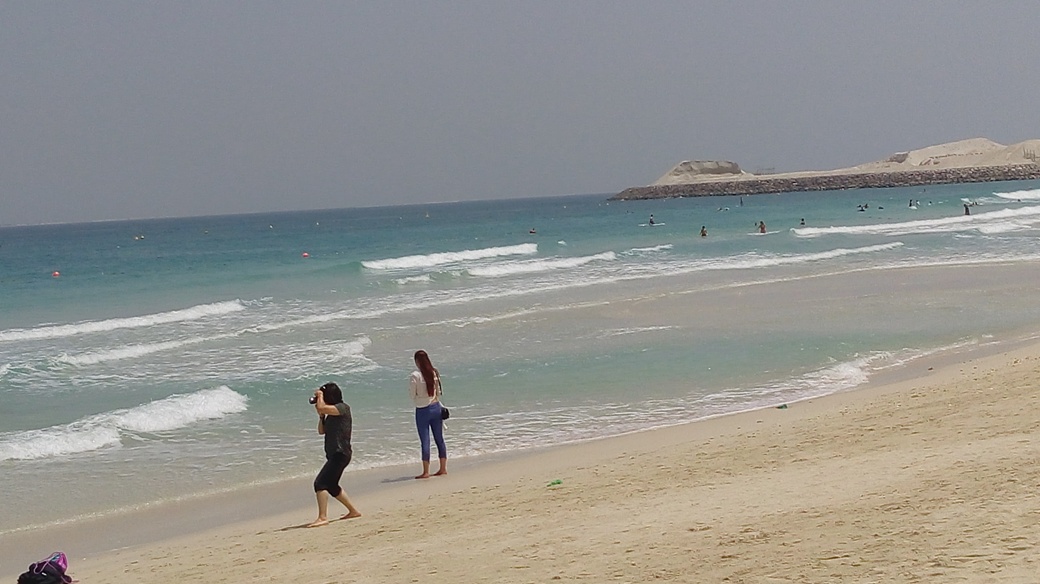 Dubai is a land of sun and sand. Many beaches are private with restricted entry. There are some beaches which are open to all with facilities like lifeguards, showers and changing rooms. Jumeirah Beach and Al Mamzar Park have been awarded 'Blue Flag beach' status.
Jumeirah Beach Park
Jumeirah Beach Park is the first beach park in Dubai and is one of the best-known beaches in Dubai with crystal white sand and turquoise blue water. The beach park is an ideal place for people of all ages as a picnic spot also has a kid's recreation area, games area and restaurants/food courts etc. Alert lifeguards, special swimming pools and showers are available. There's even a small amphitheatre for live music programs or performances. Palm promenades and small wooden seats complete the picturesque view of this place. The park is open from 8.00am to 9.00pm daily with Saturdays and Sundays reserved for women and children.
Entry fee: Dhs 2 per person or Dhs 20 per vehicle.

Al Mamzar Beach Park
The man-made Al Mamzar Beach Park is spread on 106 hectares which includes huge expanses of green coverage, an amphitheatre, numerous swimming pools, kid's play areas, barbecue spots, lagoons and several beaches with lifeguards. Al Mamzar Beach Park is not just about lazing at the beaches or playing watersports but one can relax under the trees, fly the kites or play football. This Park is open from 8.00am to 11.00pm daily except Thursday's and Friday's. Wednesday's are reserved for women and children.