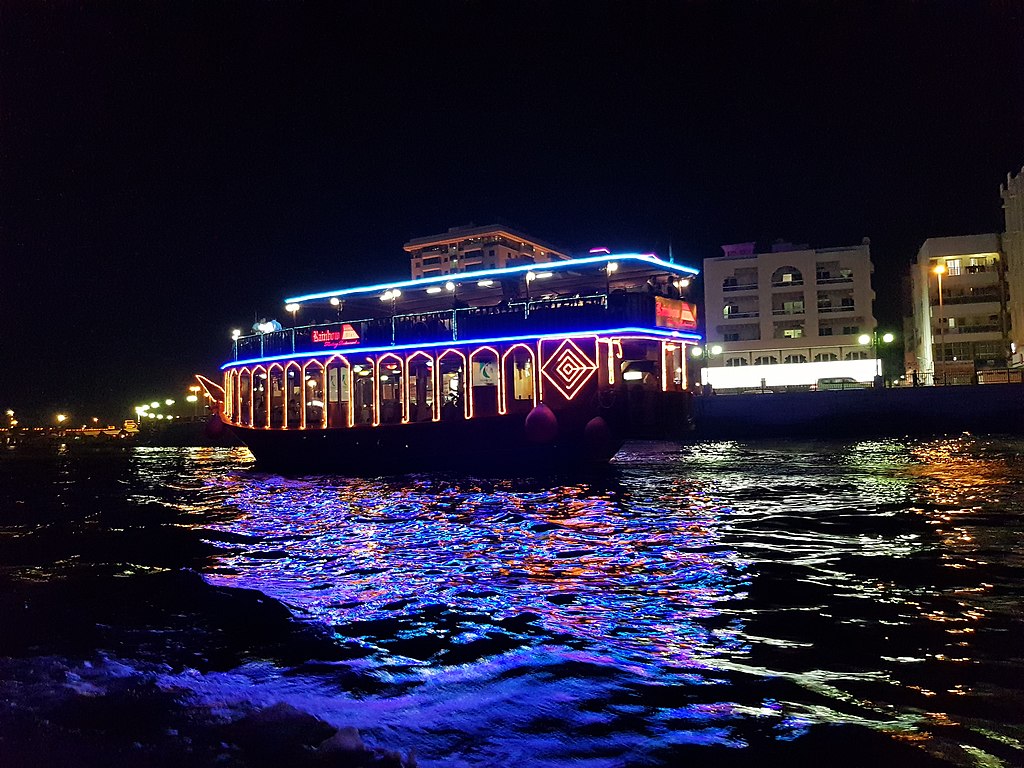 If your idea of romance is to gaze into the mirror of water with your partner amidst luxurious surroundings, then its time to check out cruises at Dubai for your next holiday. To check prices and book, visit our Dubai cruises page.
If you really want to explore Dubai at its best, then a traditional Dhow or Abra cruise is a must. Not a mere transport vehicle to cross over the creek, you could use it as a gateway to have a picturesque view of the Dubai skyline and access major tourist hot spots in Old as well as New Dubai. About 150 Dhow cruises wave the waters of the creek daily until midnight offering various packages for couples and families including lunch/dinner and live entertainment. 
You can also ride the seawater with luxury cruise liners lined up at Dubai Cruise Terminal offering the best in luxury, depending upon your budget. Guests are pampered with five-star hotel amenities, cocktail parties on the deck, royal treatment at the Spa, open-air swimming pool, Jacuzzi, multi-cuisine buffet breakfast, lunch and dinner. These cruises stop at tourist spots across Dubai, Abu Dhabi, Al-Fujairah and Oman for sightseeing and shopping.
Get transformed into another world altogether when you arrive at the deck during nighttime for sky gazing under the shimmering moonlight. You will remember Dubai not only for its amazing architectural splendours but also for the marvellous cruise experience.