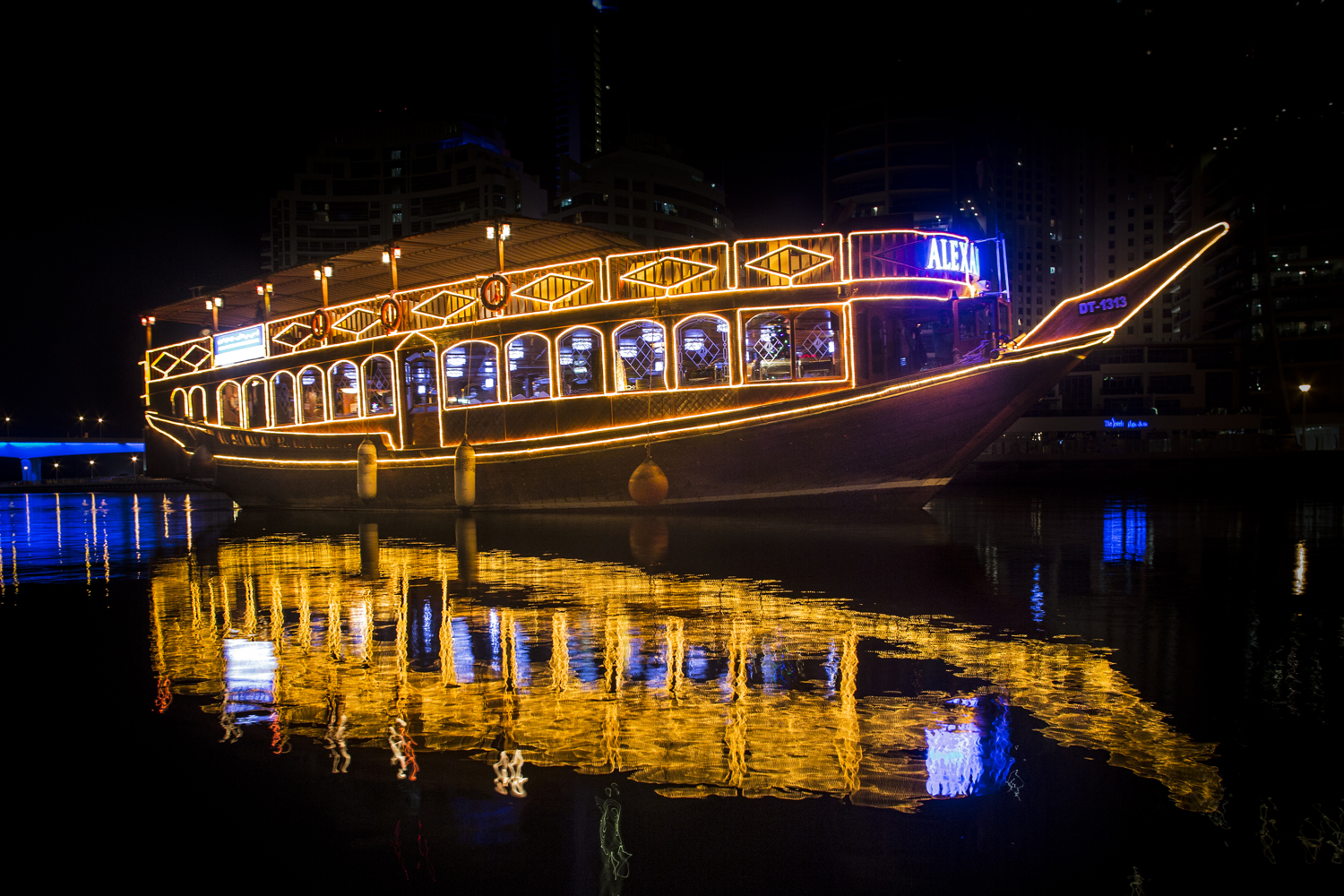 Firstly, it would be a good idea to introduce to what is a dhow and how the whole culture of 'Dhow Cruises' came about.
A 'dhow' is a traditional Arabic vessel that has been a part of the local and tradition for a long time. Dhows were used for trading, fishing and pearl diving.
In recent times, a lot of the trade has been moved to large container ships and flights, many of the larger dhows have been renovated into floating restaurants.
Initially, there was only dhow cruise operating in the creek, but in recent times the trend has shifted to Dubai Marina.
A Dhow Cruise in Dubai Marina is different to the Dhow Cruise in the Creek mainly because of the different and arguably better views.
Dubai Marina offers views of the Dubai Marina Canal itself, the Palm Island and the Shoreline of the 'new Dubai' area.
Generally, the quality of operators in Dubai Marina is higher than the Creek due to the scarcity and high cost of berthing spaces in Dubai Marina.
What To Expect?
None of the Dhows provides 'onboard cooking', and is a venue for catered food and if you are looking for an exquisite fine dining experience it's simply not available on any boat.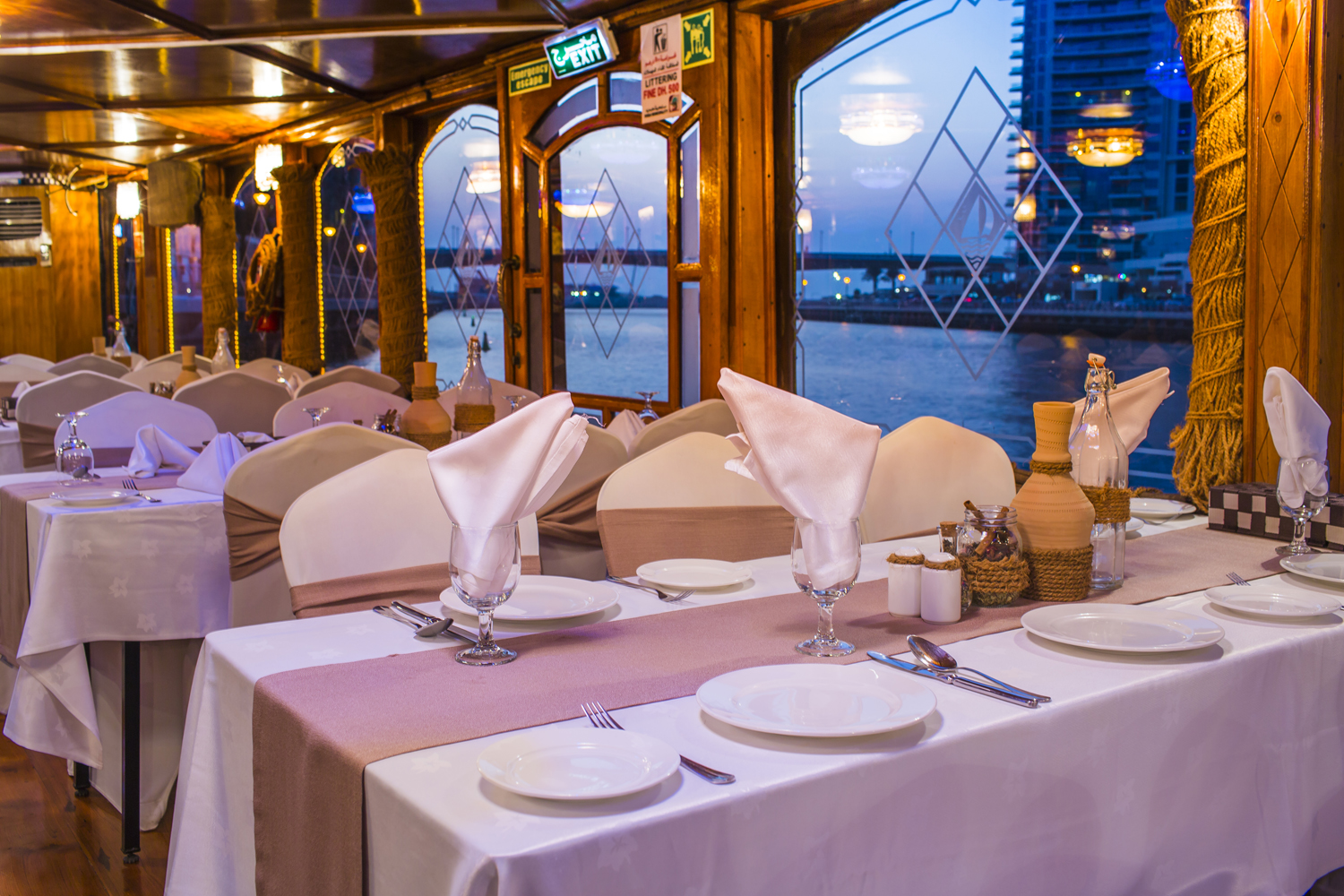 What you can expect however is a nice mix of moving scenery in conjunction with dinner which makes for an overall unique experience versus being in a static restaurant.
Some of the operators provide entertainment onboard, which is usually a Tanura dance show.
Timings and Cost 
Almost all the boats operate either 8.30 - 10.30 pm or 9.00 - 11.00 pm daily, although for groups and private functions there is the possibility of lunch and 'sunset' cruises.
The cost is usually 160 AED/person without transfer and 200 AED/person with transfers.