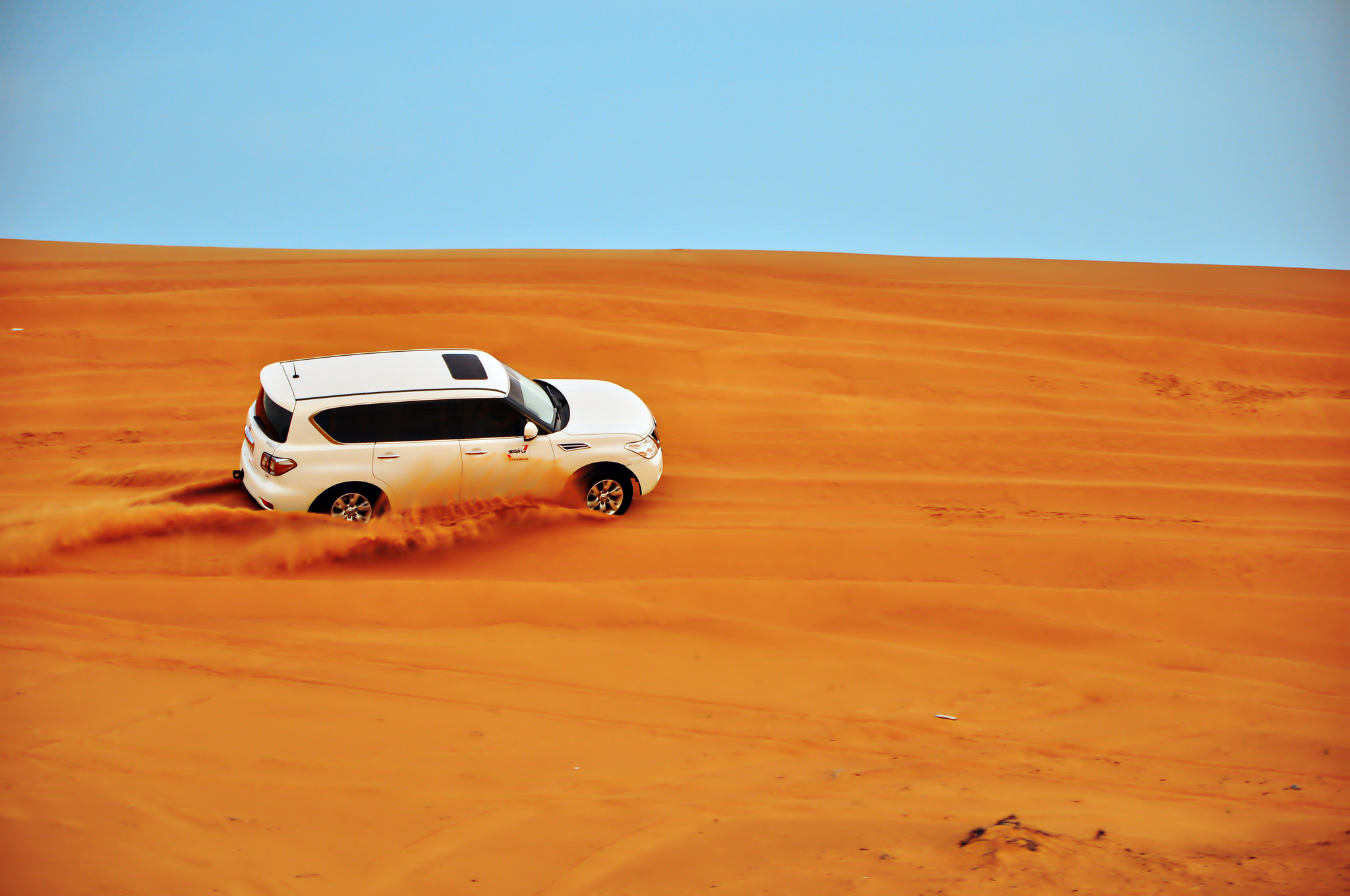 Credit: flickr / halbag / CC BY 2.0
Dubai is the ultimate holiday destination for tourists from all over the world. One of the most amazing outdoor things-to-do is to venture out on an evening desert safari in summer.
The summer season (from July to September) also is a perfect time for the desert safari. In Dubai, the dry desert sands heat up quickly in the morning and cool off rapidly in the afternoon making the evening desert safari tours a pleasant activity during summers.
'Safari,' a Swahili word which originates from the Arabic and means a journey. the evening desert safari tour is a great way to journey through the picturesque landscapes of Dubai. You will find the weather enjoyable and it is recommended to wear loose clothing (shorts are allowed), and open shoes or floaters.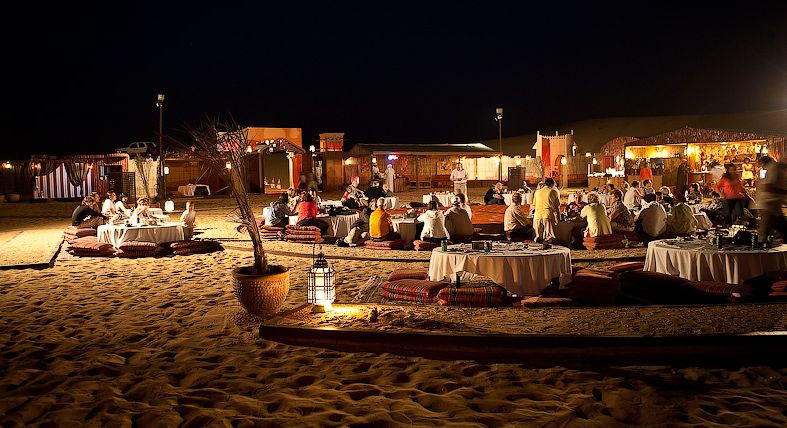 Credit: flickr / Adrian Curt Dannemann / CC BY-ND 2.0
You can set-off into the desert with a small group in the 4x4 jeeps. The adrenaline pumping jeep-ride will stop for refreshments and some exciting desert activities like quad biking. After the refreshing break, you will experience the exhilarating criss-cross dune bashing ride. The desert camp will be the next stop, where you will enjoy fun activities inclusive of a camel ride and sand-boarding. It would also be great to carry a good camera to capture the scenic backdrop and also click pictures with a falcon.
The traditional activities are a must-do, get an aromatic Mehendi tattoo, try puffing a Shisha, enjoy the tanoura dance and the feet-tapping belly dance. Foodies can look out for the scrumptious Arabian dining experience.
The evening has an amazing character to absorb the fun-packed activities. After a remarkable day, get ready to be dropped off at your hotel with some timeless desert tour memories.