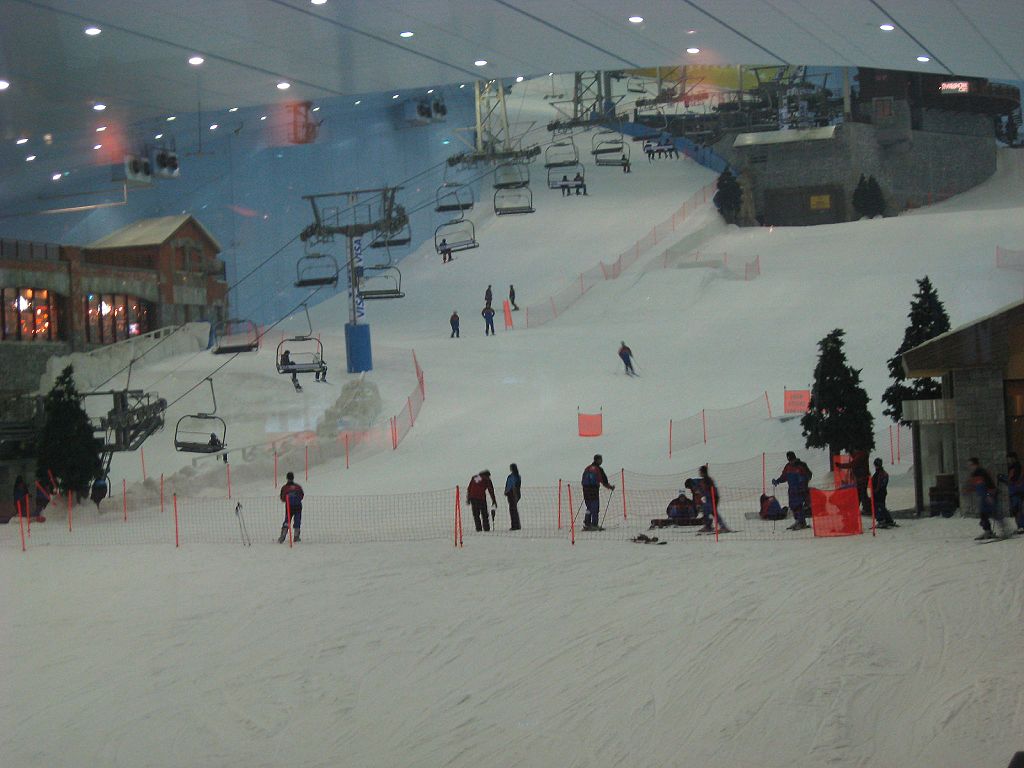 Credit: Flickr / Keirn / CC BY-SA 2.0
Are you bored of the typical guided tours in Dubai? Clicking Kodak smile photos along the Jumeirah beach? Then you are reading the right article where you will get to know something different than the usual things. Explore Dubai on your own by renting a car or by choosing a tour of your choice. 
Ski Dubai: It is the first indoor ski resort of Dubai located in Mall of Emirates. Enjoy the skiing, along with the freezing cold.
Souks: Many women visit Dubai just for shopping and buying gold as it is cheap here. For them, the visit to gold souk is a must. Other than gold souks, there are textile souk, fish souk, spice souk where you can wander the way you want.
Dhow Dinner Cruise: A dinner cruise on a traditional dhow/abra will give you a chance to explore the city nightlife along the creek. The cruise offers a welcome drink, buffet dinner and entertainment.
Desert Safaris with Barbecue: Desert Safari is a mix of adventure, entertainment and dinner in the sand under the stars. The highlight of the tour is adrenaline-pumping.

Lunch / Tea at Burj Al Arab: Higher than the Eiffel tower, with a sail calling the winds of the Arabian Gulf, not many can afford to stay in this 7-star hotel. But you can have lunch or afternoon tea here. 
Burj Khalifa: A visit to the tallest building in the world, Burj Khalifa, is a must for every tourist visiting Dubai. Experience the panoramic view of Dubai skyline from the 124th-floor' Observation Deck'. Burj Khalifa and also let you shop 'At The Top', but remember its quite expensive!