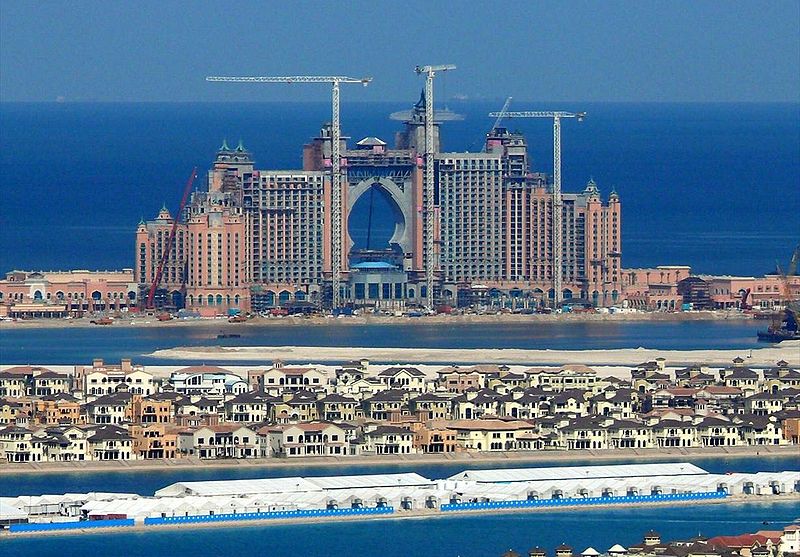 The world is full of many beautiful tourist destinations. An individual irrespective of his/her nationality does dream of visiting the popular travel places at-least once in their life-time.
Dubai is one such hot favorite destination in UAE where people from across the globe happen to visit there, either for business purpose or simply to have fun at its wonderful beaches & cruises and to do shopping at the gold souks.
Whatever be the reason, there are few important things that one must be well aware of before landing in Dubai. It is always advisable to do a careful planning so that your journey is not hampered in any way.
These days a lot of information is available over the web which you can utilize to get a brief idea about the dos and don't s while you are on a visit to Dubai, one of the seven emirates of the United Arab Emirates (UAE).
Given below are the few important facts that you must know about Dubai, if you are planning to have holidays in Dubai, which are always helpful to know in advance.
1. Climate:
Dubai has a hot & dry climate, where the summers are predominantly hot, windy and dry, with an average high around 40°C and during the night lows around 30 °C. Well, it is hard to walk during the daytime in summer month's i.e during mid April; so you must keep yourself well-equipped with skin protection ointment and adequate drinks to prevent yourself from getting drenched. You can enjoy lots of juicy dates during this period as it can be seen everywhere in the summer. (
Just see:
When to travel to Dubai?
)
Planning outdoor activities on high-summer days normally has to be avoided but if happen to visit the place during this period for business, thus proper caution is recommended. The climate changes from exceptionally hot damp to pleasant and breezy days during November to March. So this period is advisable to visit Dubai.
2. Visa requirements:
As per an individual's nationality, he/she need to apply for a stay visa before visiting Dubai. The norms differ as per the nationality, and factors like the purpose, duration of your stay and total number of people along with you, etc require consideration. For this, the official consulate or the embassy can be contacted via correct channel to verify your VISA conditions well-in-hand. (
Just see:
Foreign Embassies-Consulates in UAE
)
3. Ramadan:
Being the fasting month of Muslims, Ramadan period has to be kept in mind if you are traveling to Dubai just during the same period. As Dubai is an Arab country, most of its citizens follow it, where a traveler or an outsider must know how to behave, so that the sentiments and traditional practices of the locals are not disturbed in any manner.
There is a daily fasting time, which roughly starts around 5:00am and ends around 5:00pm. During this period, people including tourists are not allowed to eat, drink or even smoke in public places. This may become troublesome for liberal nations pupil. So it is better to keep away from a trip to Dubai during this occasion that lasts for almost a month. (
Just see:
Ramadan in Dubai for Non-Muslims
)
4. Driving & Car rentals:
One of the most significant information for the travelers who seek driving to explore the city of Dubai is that, Dubai is a left hand driven state. At times, it can become tricky for the newbies to accommodate this style, so it's better to rent a car. Tariffs and fares are likely to be expensive as Dubai is a tourist place. Renting a Car is the most common option that you can opt for in advance. (
Just visit:
Rent a car in Dubai
)
5. Liquor:
Liquor is not easily accessible in Dubai. Visitors are informed to visit only the licensed shops or at the restaurants that consist facility for the same. Besides this, people can also go to a bar in a hotel or to a nightclub to get liquor or simply from the Duty Free shop.
6. Lodging:
Lots of hotels are accessible in Dubai as per an individual's requirement, for which booking can be done online, much before actually landing in the city. Therefore, renting an apartment is not a big deal in Dubai as hospitality is witnessed best in the middle of world-class infrastructure, which is worth your every penny. A variety of business class suites to family friendly hotels too are also available in the middle of beautiful beaches, where innumerable water activities could be enjoyed. (
Just see:
Hotels
)
7. Shopping guidelines:
Mostly known for its gold souks, Dubai is every shoppers delight. A range of shopping malls, gold and discounted electronics attract a large number of tourists. A proper planning and survey about the best shopping streets could be carried out prior your actual visit to avoid last minute hurry. (
Just see:
Souks in Dubai
)
8. Communication:
Thought Arabic is the key language in Dubai, the locals does understand and speak English as well. More or less, you can come in contact with the city people while dealing with your daily trade most of whom could be Arabic speaking people. Worrying will not solve the problem, instead, if you speak gently, it become easy for them to understand and reciprocate appropriately.
9. Rules and regulations:
Following the general practices imposed on the outsiders will only help out. So, no need to worry. Though the laws & taxes in Dubai may appear somewhat inflexible to the nationals of the more liberal western countries, it is always best to follow to carry out your journey peacefully by respecting the city culture and beliefs. (
Just see:
Tax in Dubai, How much it differs actually?
)