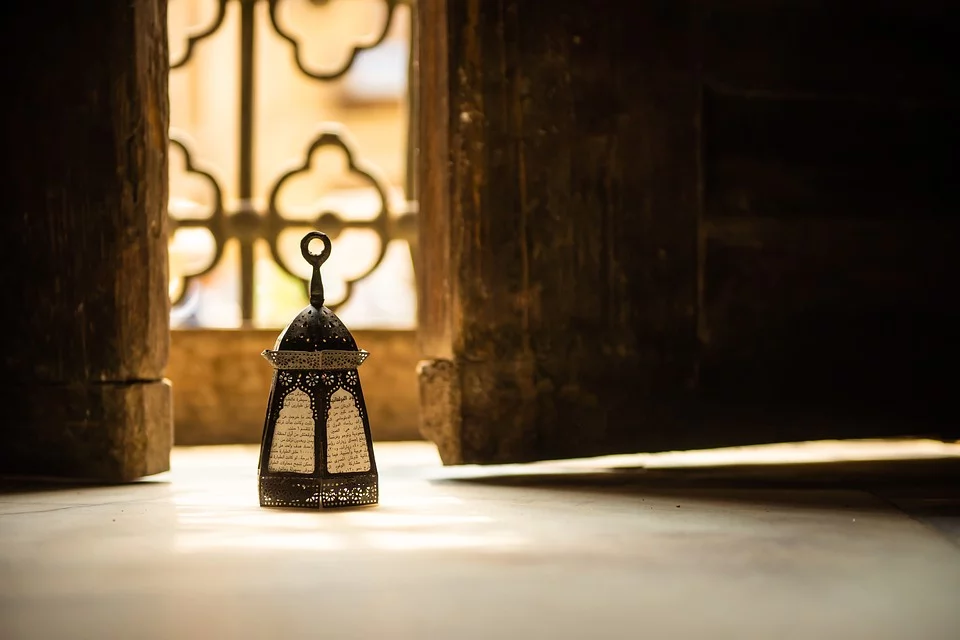 The religious month of Ramadan is marked by fasting and prayer and holds great importance for Islam followers. During this month Muslims abstain from eating, smoking, drinking, sex and other vices from sunrise to sunset to achieve higher levels of patience, spirituality and humility.
Dubai is a predominantly Muslim populated Emirate; the significance of the religious month can be experienced in all spheres of daily life whether in social, business, entertainment and cultural aspects. Working hours and lifestyles change and in totality, the whole city transforms into a more serene mood of religious commitment. Dusk follows the breaking of the fast known as Iftar after which various Ramadan related events are held at social meeting venues. A Non-Muslim is not expected to follow the religious practices during Ramadan; however, he is surely counted upon to respect the sentiments of participating Muslims. To avoid offending the sentiments of Muslims one must be alert of their behaviour during the month.  Here are some tips for Non-Muslims to be followed during the month of Ramadan
In public places, behave and dress in a conservative manner to respect the religious observances followed during Ramadan. Women should avoid wearing short skirts and cover their knees.
It is illegal to consume meat, drink or smoke in public and if found guilty it could lead to serious consequences. Even chewing gum is seen as an offence. Most restaurants will be closed during the day, but hotels will have contained spaces to serve food. Supermarkets and malls remain open during the day assuming no food or drink is consumed in public.
Children, pregnant women, medically unfit people, and those fighting in the battle are not expected to fast.
Greet Muslims by saying 'Ramadan Kareem' or 'Ramadan Mubarak' during Ramadan
Be polite enough to attend an Iftar meal. Check the local newspaper and TV channels for Iftar meal timings that change by one minute every day.
Live music is barred, thus avoid functions in noisy environments whether at home or office, including dance clubs.
Working hours are shorter during Ramadan. Government offices close at 2 pm while private-sector offices close two hours early than the regular timings.
Restaurants for Non-Muslims available in Dubai during Ramadan

Many Non-Muslims find it difficult to locate restaurants that serve food during the day. Here a list that serves food but with some restrictions - 
Take away from fast food outlets of Burger King and McDonald's
Limited outlets of Coffee shops and Cafes
Restaurants, food outlets and coffee shops at Dubai Airport, Dubai Festival City, Dubai International Financial Center (DIFC), Dubai Internet City, Dubai Knowledge Village, Dubai Media City
Takeaways at Mall of the Emirates, Ibn Batuta Mall and the Dubai Mall
International cuisine restaurants include Bistro Madeleine, Café Arabesque, Casa Mia, Epicure, Kisaku, Market Café, Planet Hollywood, Asha's, Medzo, Mahi Mahi, Sukhothai, Wox, Sumo Sushi, Ewaan, Cactus Cantina, Café Sushi, Gourmet Burger Kitchen, Mediterraneo, More Café, Wagamama, Zuma, Bussola, Certo, Karam Beirut, Noodle House, Sezzam, Toscana, 
Those who wish to savour traditional Iftar meals/buffets could do so at:
Boulvar Restaurant
Shabestan
The Lobby Café
Mediterraneo restaurant at Armani Hotel Dubai
"At The Top" observation deck at Burj Khalifa
Asateer Arabian tent at Atlantis Hotel
Atrium restaurant
KGrill
Ramadan Nights At The Terrace
Ping Pong
All the star-rated hotels in Dubai.
Whether one is Muslim or Non-Muslim it is essential that we learn to respect other religion's feelings. Dubai is a progressive emirate among all, embracing all tourists and expatriates with warmth and providing them with their religious space. However, it is not to be forgotten that the UAE is an Islamic country where their religion and followings are strictly adhered to. Visiting Dubai during the Ramadan period may not seem to a feasible idea for many tourists, but if you want to explore the spiritual nuances of Islam then this is the right time regardless of your beliefs.