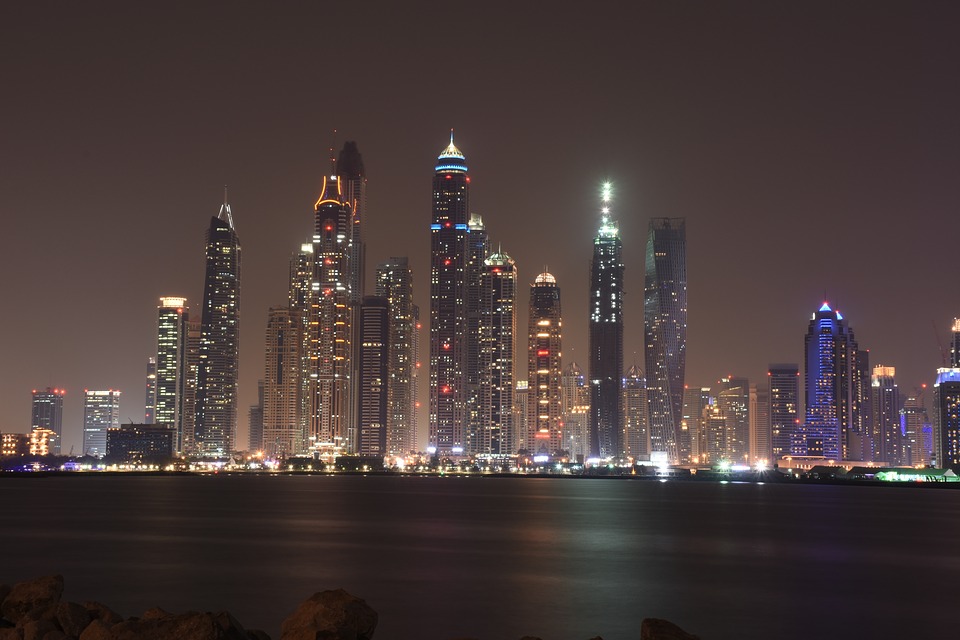 If you want to visit Dubai, you're not alone. It's one of the world's ten most popular tourist destinations.
Dubai in summer is hot. In April, the average low temperature is 690F and the average high is 910F. In May, the low and high averages are 760F and 990F. Be sure to drink plenty of water. Use sunblock. Wear a hat or a scarf. Wear cool, light clothing, but dress modestly. Shoulders and knees must be covered. Shorts and sleeveless tops (except at the beach) are strongly discouraged.
While Dubai is best known for its shopping and its nightlife, there are many outdoor activities which can be enjoyed in the evening or night, as Dubai is the city that never sleeps.
If you're there in April or early May, be sure to visit the Dubai Miracle Garden, the world's largest flower garden. Ride an abra, the small boat used to ferry people across Dubai Creek, or take an air conditioned water bus. For a small fee, you can charter an abra for a personal tour of the city lights at sunset. Burj Khalifa, the tallest building in the world can be visited in the evening or night. Soccer and cricket both sports are popular in Dubai; you may wish to watch these game.
Rent a bicycle and see the city for yourself, or take an air-conditioned tour bus. Desert safaris are very popular: ride an SUV into the desert, watch the sunset over the sand dunes, then enjoy a lavish Bedouin meal with traditional music and dancing. There are many museums, historical buildings, souks, parks, and more than 70 shopping centers, including the world's largest mall, The Dubai Mall which is open till midnight.
Check out our special offers on 
Dubai tours
and plan your stay in advance!