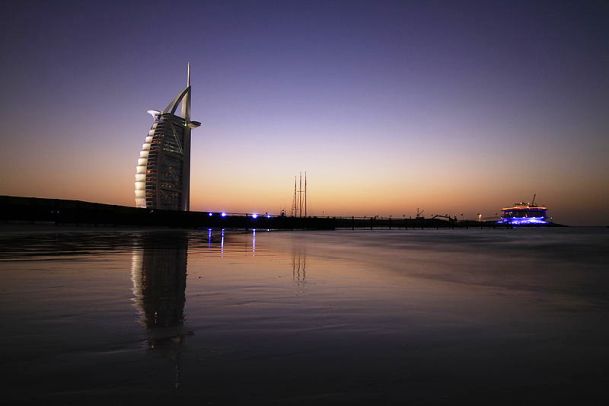 Dubai, the land of immense hospitality, serves the best to those interested in spending memorable holidays. With plenty of festivals going all through the year, you have a vast opportunity to live a day full of life, fun and entertainment. During festive seasons, the city has a vibrant atmosphere, especially when a mob of tourists is all set to arrival between December and March.
In upcoming vacation, get prepared to explore the city with a different angle where you have a lot of excitement along with a fragrance of fresh air so that you don't get bored and irksome. Make sure that you plan holidays during peak seasons when the city is glazing like a diamond because of a range of activities, events and occasions. Before your arrival in the city, try to prearrange everything.
Look into some picked out activities, tours and places that one  must experience  at least once in the lifetime.
Helicopter Tours
With superb helicopter tours, watch the city with a bird eye view. Get an amazing glimpse of towering hotels, soaring skyscrapers, thematic parks and outstanding beaches. For excellent view of Dubai skyline, you must plan your journey between  10:30 am and before sunset.
Birdwatching
With birdwatching tour, get a chance to view almost 400 species of birds. The bird watching excursions vary from one or two days. Depending on your holidays, you extend your tour for a week and more. Explore Dubai's natural bird habitats along with parks, mountains and desert. Because of great geographical location, the city is a home to African and Asian migratory birds. Other species include sand grouse, bee-eaters, flamingos, kingfishers, eagles, vultures, owls and plovers.
Dhow Dinner Cruise
Dhow is a traditional Arabic boat, where the tourists are offered a special dinning with tasty culinary dishes, Arabic cuisines and mouth smacking gastronomies. With outstanding hospitality, get a chance to celebrate your new year in a superb Dhow tour. Explore a spectacular view of Dubai along the creek at night and enjoy the dynamic atmosphere with excellent waterfronts, beaches and shores.
Wild Wadi Water Park
Wild Wadi water park a top-notch attraction in Dubai. Is a perfect place to spend a day with your family and folks. With this wonderful water park, you have an opportunity to beat physical exertion and tediousness. It is situated in Jumeirah near Burj Al Arab close to Jumeirah Beach Hotel and an ideal destination for relaxation and spending a quality time.
Shopping in Dubai
Shopping is one of the first priorities for those who are interested in Dubai holidays. Being a treasury of shopping malls, super shops and shopping complexes such as Souk Madinat Jumeirah, Mall of the Emirates, Wafi Mall and Mall of Arabia, the city is totally packed with tourists all over the world.
Avail
flights to Dubai
and book
hotels in Dubai
before it's too late.
Image Credit: Creative Common/Titoni Thomas