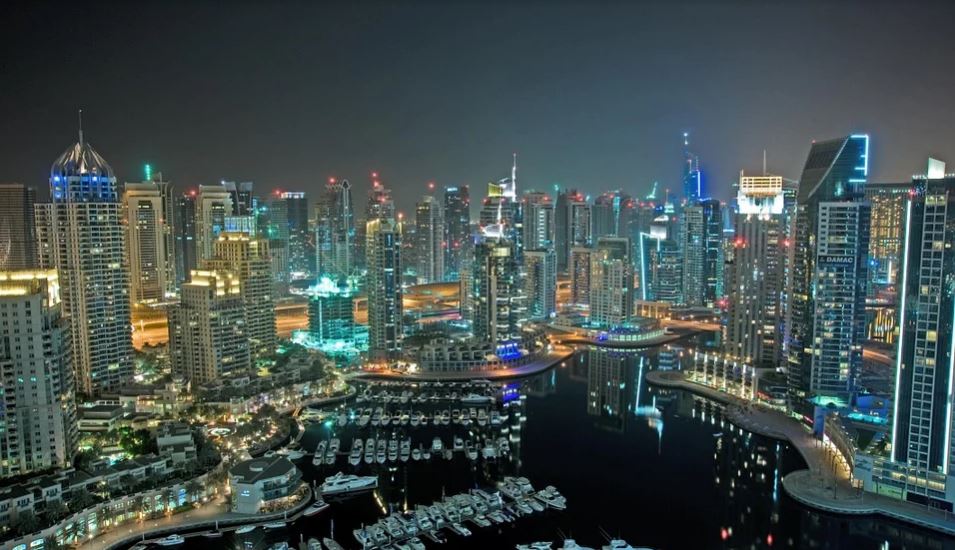 It wouldn't be a fabulous family vacation without visiting these breathtaking attractions right in the heart of Dubai.
Global Village
Global Village has been providing cultural entertainment alongside an international shopping experience to the tourists for the past 15 years.

Experience live performances from all around the world, a marvellous firework show which runs every night at 9 pm and mouthwatering cuisines from all over the world! The thrilling rides and games are a must for the teens and younger ones. Global Village is a family orientated entertainment and cultural attraction, which by no means is one of the most popular tourist-friendly places in Dubai.
Schedule: 3rd November till 9th April
Ticket Price: AED 15
Timings: Sat. - Wed.: 4 pm - 12 am, Mon.: a family day (except public holidays)
Thurs., Fri. & Public Holidays: 4 pm - 1 am
Location: Sheikh Mohammed Bin Zayed Rd, Exit No. 37, Dubailand Area.

Ski Dubai
This is the first-ever indoor ski resort in the Middle East, right in the centre of Dubai located on the ground floor of the Mall Of The Emirates. The beautiful snow setting offers a wide variety of snow sport such as skiing, snowboarding and tobogganing or even quite frankly just playing in the snow and throwing snowballs!
Lessons are offered for beginners at any age, by friendly and professionally trained skiers. For the younger ones, a snow park is available to full of interactive experiences such as a giant ball ride down the snow or even a quick jump on a chair lift for a peek at the magnificent birds-eye view of the entire park.

Experience a rare interaction with the penguins of Ski Dubai; get up close and personal with this one of a kind bird, for some flapping fun! Tickets for this are not included as part of the entry fee, tickets are sold separately at the kiosk.
Timings:
Sun. - Wed.: 10am - 11pm,
Thurs.: 10am - 12am,
Fri.: 9am - 12am

The Dubai Fountain
Have you ever witnessed a water dance? Well, you can now!
The world's largest dancing fountains with its perfectly choreographed fountain system that shoots up to 500 ft high. Right in the centre of the Dubai Mall and the Burj Khalifa. The water sways to the beautiful sound of music, alongside colourful beams, that illuminate the atmosphere. Bring the whole family to what has become one of the most enjoyable popular shows in Dubai.
Timings:Afternoon Shows: Daily (except Fri.): 1:00 pm & 1:30 pm
Friday: 1:30 pm & 2:00 pm
Evening Shows: Daily: 6:00 pm to 11:00 pm (Every 30 Minutes)
Entry: Free
Location: Set in Burj Khalifa Lake, right outside The Dubai Mall on Lower Ground Waterfront Promenade in the heart of Downtown Dubai.
Address: Financial Centre Road, Downtown Dubai, Near Burj Khalifa

Wild Wadi
Take a giant splash and get refreshed at Wild Wadi! With over 30 water rides and attractions for the whole family. Wild Wadi is themed based on the tale of Juha, a very popular character from Arabian folklore. Wild Wadi features the highest and fastest free-fall water slide outside of North America, Jumeira Sceirah. Along with a water-themed park especially for the younger ones!
Located in front of Dubai's 7-star hotel, the Burj Al Arab. The view is incredible from amongst the rides. Bring the family and scream your heart out!

Timings:
November to February: 10 am - 6 pm
March to May: 10 am - 7 pm
June to August: 10 am -  8pm
September and October: 10 am - 7 pm
Prices: Above 1.1 meters AED 285
Below 1.1 meters AED 240
Location: Jumeirah Road, Next to Jumeirah Beach Hotel - Umm Suqeim 3