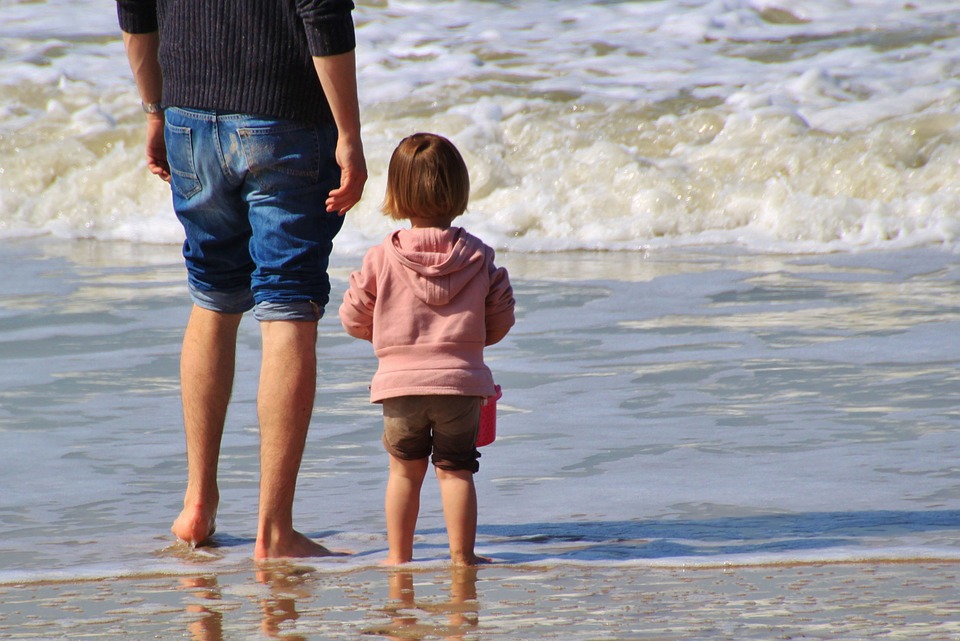 Go on a roller coaster water ride at the Wild Wadi Water Park or make sandcastles at Jumeirah beach. Dubai is one of the perfect places for a family vacation. The hotels in Dubai take care of you and your kid's minutest needs which include transportation to all the family attractions.
Dubai is a place where all the members of your family in any age group can enjoy, kids to older ones.
And surely will be a fantastic memorable experience for the entire family. Camel ride or desert safari in the sand dunes or indoor fishing at the Dubai Aquarium; these attractions are just the tips of the iceberg. Disappointment is the word banned from Dubai's tourism dictionary!  Plan your trip according to the guided rules and no one in the family will regret to have visited Dubai!

Some points to remember before jetting off to Dubai:
The best season to visit in the winter months when you can enjoy all the indoor as well as outdoor activities. This means from October to January when temperatures are about 24°C with occasionally heavy rain. July is the hottest with mercury rises as high as up to 50°C and is really impossible to enjoy outdoor activities.
You also need to do proper planning depending upon your budget for the trip as there are lots unavoidable tempting attraction can drain your wallet.
In Dubai, a beach and a water park visit is a must. Wild Wadi Water Park and Jumeirah Beach are favourites. But parents need not worry as there are enough lifeguards and safety precautions taken by hotels and Dubai government to ensure that you enjoy a safe and relaxing holiday.
White sands and good sunshine for your suntan, warm waters and fluffy sand for your kids and a beautiful backdrop of some amazing architectural structures.
Children can be quite rebellious when it comes to their food. They want what they want and might not adjust to the local flavour of Arabic cuisine. But this isn't a worrying matter, as you savour some fantastic the Middle Eastern fare, hotels & restaurants offer cuisines from all around the world. Fast food outlets are also in plenty for those who are junk food fanatics. 
Dubai Family Attractions
Wild Wadi Water Park: The themed amusement park in UAE, rides at the Wild Wadi Water Park revolve around the Arabian folk character of Juha. You can revel in a lot of eye-popping, thrilling rides here. The tiny tots can ride the Juha's Journey, a lazy river whilst teens can submerge themselves in propelling rides like Master Blaster, Jumeirah Sceirah, Flowrider, Breakers Bay, Juha's Dhow, Wadi Wash, Flood River and Ring Rides. After you are tired and hungry,  you have a choice of 6 restaurants serving a variety of food in the complex itself. 

Address: P.O Box 26416, Dubai, UAE
Tel no: +971-4-348 4444
Children's City:  Visit Children's City if you want your child to go through an educational learning experience. Created for children aged between 2-15 years they are given full freedom to explore and discover the world around them. Interactive learning via families and school groups is the main aim of the City and it achieves it through various exhibits and regular programs based on themes like 'Computer & Communication, Play Space, The way we live, Resource Center, Discovery Space, Space & Flight Exploration, Planetarium, Nature Centre, International Culture, Work Shop and Toddlers Area' for children less than 5 years of age. All over the year, educational workshops are held for children and families with several galleries and a theatre that stage shows for students.

Address: Children's City Dubai – located in Creek Park Gate 1, Dubai, UAE
Tel no: +971-4- 334 0808
 
Jumeirah Beach Park: Situated close to the Jumeirah beach, Jumeirah Beach Park proposes umpteen prospects of enjoyment for your family. Sunbathing, beach sports, games for children, food courts, game courts, barbecue area, walking tracks, picnic spots and play areas for kids.

Address: Opp Chilli's Restaurant on the Beach Road, Next to Hilton beach hotel, Jumeirah, Dubai, UAE
Tel No: +971-4-349 2555
Opening Hours: Daily: 8.00 am to 10.30 pm, till 11.00 pm on Thursday and Friday
Dubai Creek Park: The Dubai Creekside Park is a favourite among families for its one of the longest waterfront area that divides Dubai and Deira as well as bestowing some peaceful moments for family picnics.

Address: Dubai Creek, off Riyadh St, Btwn Al-Garhoud & Al-Maktoum Bridges, Bur Dubai, UAE
Tel No: +971-4-800900
Dubai Dolphinarium:  If swimming with the dolphins is your wish, then fulfil it at the Dubai Dolphinarium.  An amazing centre with lots of dolphin shows and marine conservations programs we don't feel like living the place even after the trip has ended.
Address: P.O.Box 232292, Dubai, UAE
Tel no: +971-4- 336 9773
Encounter Zone: An entire floor known as Encounter Zone at Wafi City is dedicated to families which is an indoor entertainment destination filled with lots of games, activities and excitement for children. Divided into two separate zones: Lunarland and Galactica, Lunarland is for those small kids who want to engage in physical games along with increasing their creativity and imagination. Galactica caters to grown-ups and teenagers with extreme sports and interactive games.

Address: P.O.Box 721, Wafi City, 3rd Floor, Dubai, UAE
Tel no: +971-4- 324 7747
 
Magic Planet: An indoor entertainment complex, Magic Planet has a whole lot of arcade games and entertainment activities that keep children engaged while their parents are busy shopping at the Deira City Centre Mall. 

Address: P.O.Box 60772, Deira City Center, Dubai, UAE
Tel no: +971-4- 2954 333
 
Ski Dubai: Ski Dubai is one of the largest indoor Ski Resorts in the world featuring 22,500-square metres of the ski area. Located inside the Mall of Emirates. It is covered in snow all year round with temperature being constantly maintained between 1º to -2º. Skiers can decide upon the difficulty level in ski slopes with the most difficult having a fall of 60 meters and running 4000 meters long. You do not need to buy ski clothing or equipment as those are available at the resort. There are various themed restaurants, party rooms, qualified instructors for the newbies and a retail shop for the souvenirs. Go skiing, snowboarding, skating or escape the blistering heat of Dubai, Ski Dubai is at your rescue.

Address: P.O. Box 72999, Dubai, U.A.E.
Tel no: +971-4- 409 4000
Opening Hours: Sun. - Wed.: 10 am to 11 pm, Thurs.: 10 am to midnight, Fri.: 9 am to midnight, Sat.: 9 am to 11 pm