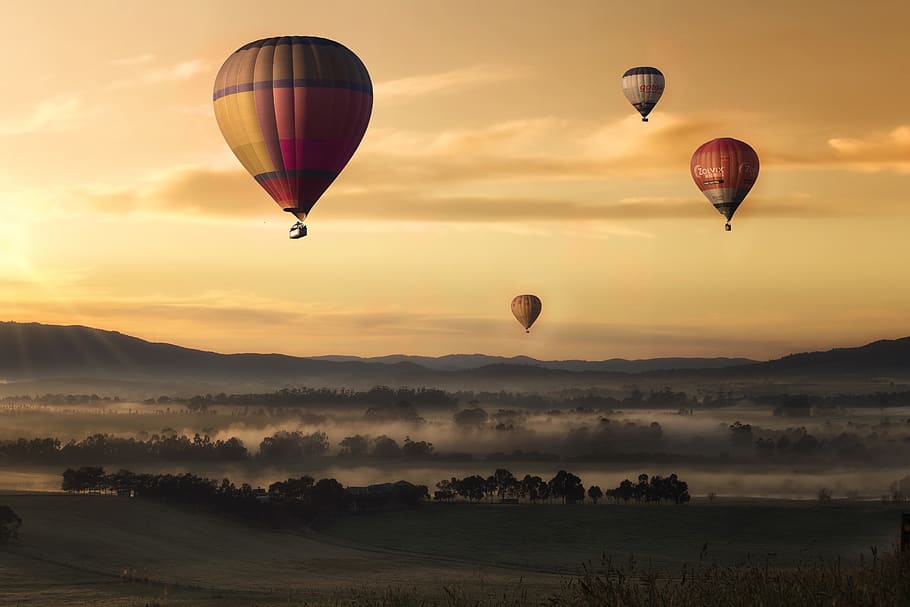 Dubai is one of the most wonderful places in the Middle East where you can enjoy your holidays with great fun with lots of outdoor activities such as skiing,  desert safari, camel race and so on.
Though Dubai is very well known for shopping, it has some wonderful outdoor activities and adventure sports.  More and more tourists are getting attracted to Dubai for enjoying their vacations for these activities.
Hot Air Balloon Flight
In the Hot Air Balloon ride, you have a panoramic view of the Hajj mountains, Dubai skyline, and dunes. Ballooning is an adventurous activity for families with kids (above five years). Taking a ride at sunrise is a perfect time to enjoy the bird's eye view of the desert.
Camel Race
It is a very popular, adventurous and traditional sport in Dubai. Dubai has as many as 15 race tracks mainly located on the outskirts of the city and well-maintained with state-of-the-art facilities.  As of now, there are approximately 14,000 racing camels and 9000 workers for their upkeep. The races take place in the winter season i.e. from last week of October to the first fortnight of April. Generally, the races take place on Thursdays, Fridays, and Saturdays, but some tracks are engaged in 5-day races also. Over the past few years, Camel racing here has gained popularity worldwide.
Tandem Sky Dive
Tandem skydive
is a dive from very high altitude. If you have a very strong heart and no fear of altitude a free fall can also be tried. While diving one can enjoy the stunning views of the Persian Gulf, Burj Al Arab etc.
Surfing
Surfing can be best experienced at Dubai creek having clean blue waters. This one of the major sports activity in Dubai. There are many surfing schools providing lessons to the beginners and you can enjoy it with professionals teaching you or if you have prior experience and confidence then go on your own to ride the blue waters.
Desert safari
One of the most popular outdoor activities amongst the tourists. There are many variants of it, you can choose according to your taste.  An overnight stay with traditional Arabic entertainment is also offered, with belly-dancing shows, henna painting, camel ride etc.

Dhow boat cruise
Dhow cruise on the Dubai creek must be experienced during your stay here. Watch the city's wonderful architecture and skyline.  The tour operators have many options to offer for such cruises, such as with dinner, typical Arabic entertainment etc.
Wild Wadi Water Park
Wild Wadi Waterpark is a theme park located near the Jumairah Beach, spread over the area of 12 acres with state-of-the-art rides and slides. It is one of the famous water parks in UAE where kids, families and thrill-seekers can enjoy the rides. Ladies Night, Family Mornings, Join the wave are some of the specifically designed programs of Wild Wadi. Once you enter the Wild Wadi park, you can have access to all rides, rubber rings, bodyboards. One should not miss some amazing rides such as Master Blaster Slides, Ring Rides, Family ride, Jumeirah Sceirah, Flow Rider rides, Breakers Bay.