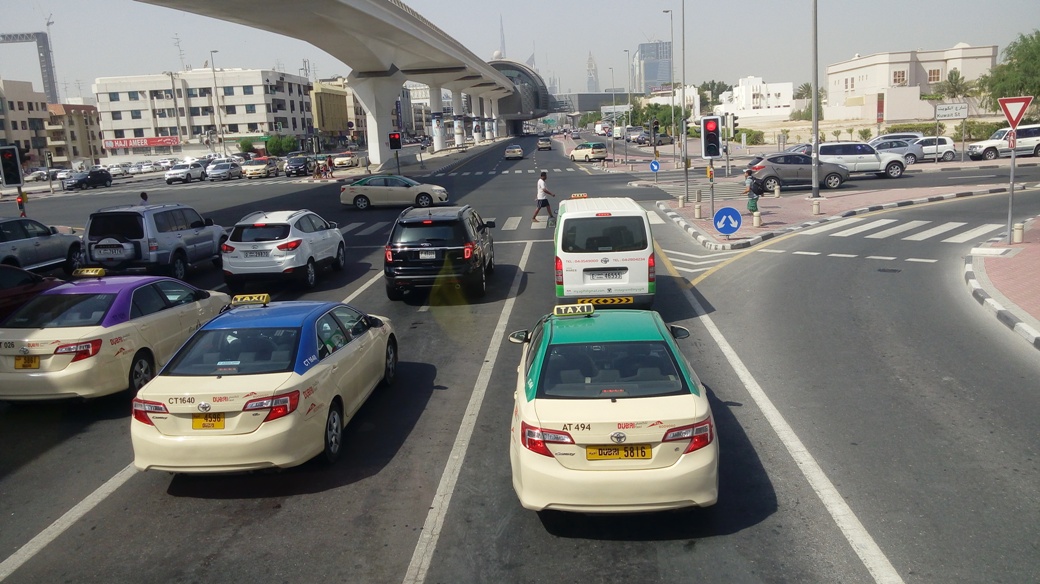 Dubai a great place to travel. However, it can be very expensive to stay in Dubai especially when you are not so familiar. One of the things that can eat up your budget is the transportation expenses you will incur when you are in Dubai.
Taxis are everywhere in Dubai. In fact, riding a taxi is very expensive to travel around Dubai. All taxis in Dubai are metered and could cost you much in taxi fare especially when you are stuck up in traffic.  Dubai has one of the worse traffic congestion in the United Arab Emirates. Getting a taxi can also be difficult sometimes during peak hours. If you cannot find a taxi, you can send SMS to the toll-free number 4774 mentioning the number of the taxi stand where you are waiting at.  The area codes are mentioned on the boards at each taxi stand. You will then receive an acknowledgement message from the Roads and Transport Authority (RTA) and a taxi that would pick you up from the exact spot within minutes.

There are some private cars that are being used as taxis. Beware of this as private cars being used as taxis are illegal in Dubai and are penalized, though passengers are not penalized for riding private cars used as taxis, this poses risks in the passenger's security and safety.
Another transportation which you can enjoy in Dubai and is less expensive than taxis is riding the bus. You can find the bus routes at any major station throughout Dubai where maps and fliers are written in both English and Arabic. Route maps and bus schedules are provided for the passengers. You can also buy an e-Go Card that is very useful and economical if you are a regular commuter. Riding a bus in Dubai is the most economical mode of transportation in Dubai. The front section is reserved for women only while men sit at the back in Dubai buses.

Water taxis are the fastest and cheaper mode of transportation while crossing Dubai Creek. Locals of Dubai use abras as their daily transport while tourists are fond of riding these water taxis as they enjoy the towering skyline and the bustling city while boating in the midst of the captivating waters of the Arabian Gulf. You must go to the designated stations for abras along either side of the creek and you can pay the driver on the boat. The abras operate from early mornings until midnight. The water taxi leaves as soon as it reaches its capacity of 20 passengers.