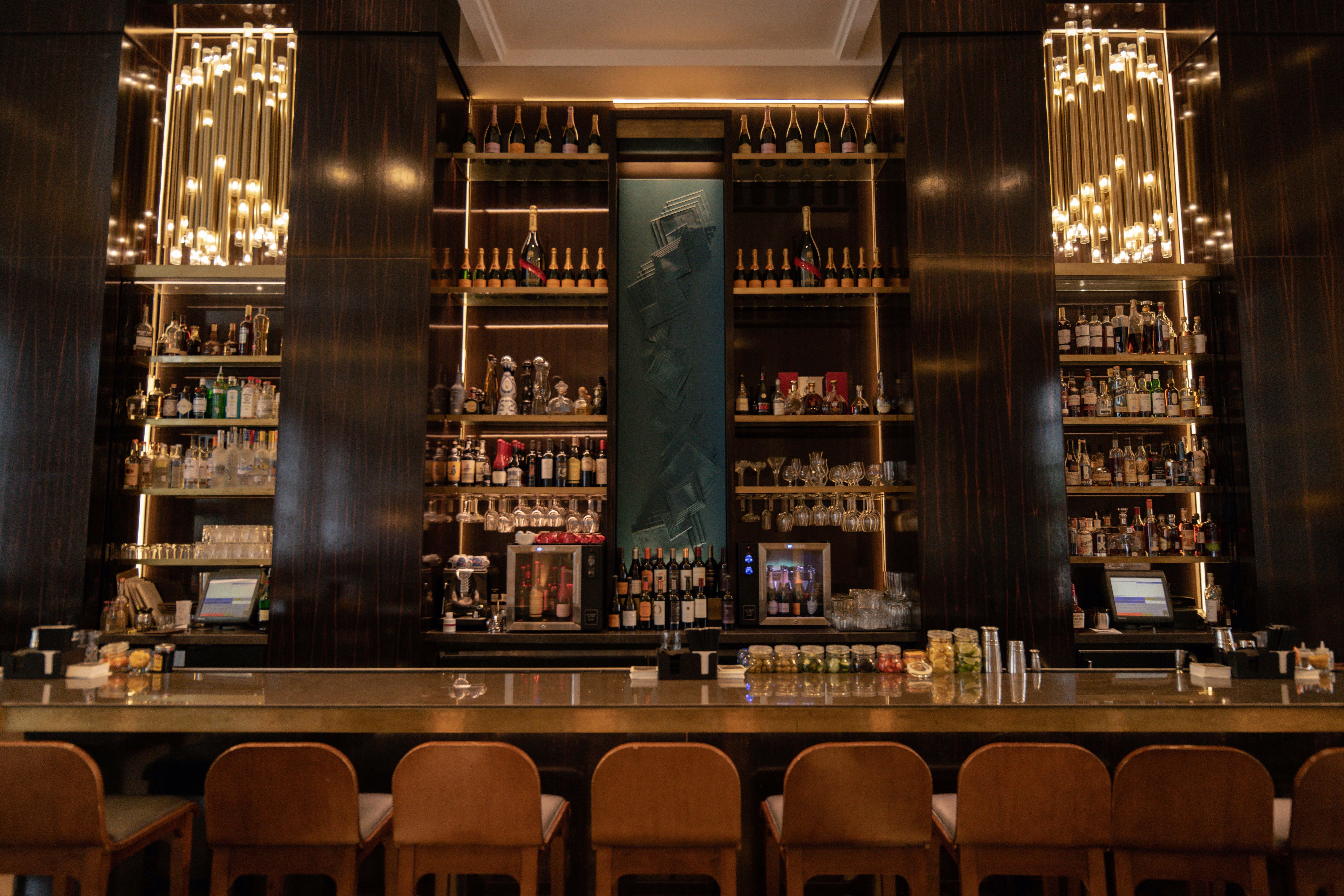 Dubai one of the seven emirates of UAE and most popular tourists destination amongst the seven. The Dubai city has a fascinating blend of culture and traditions of Arab life along with all modern facilities of a cosmopolitan lifestyle.
Dubai nightlife is very lively and diverse in UAE. When the sun sets, Dubai starts showing its second wind. Whatever is your liking, you have the options in the nightlife here, just sit at the bar and relax with a glass beer, enjoy live music, massage centres, escort services and so on. Some hotels offer jazz clubs and piano bars but if you want to enjoy the real nightlife of Dubai you must visit the nightclubs. 
The bars and clubs are overcrowded on Thursdays and Saturdays and are open up to 2.00 am in the night. Alcohol is forbidden in Arab countries but not in Dubai. But you to be very careful about behaviour after consuming alcohol as the laws are strict. Officially only non-Muslims are allowed to consume alcohol and the minimum age for getting a license to have alcohol is 21. To enjoy the nightlife in Dubai, you must be 25 or over.
Many clubs also offer "Happy Hours" which is normally up to 19.00 p.m. in the evening. Tuesday and Sunday in many of these bars they call it as "Ladies Night", wherein the females are offered a limited amount of free drinks.
World-renowned DJ's across the globe visit Dubai to give their performance. Just like Dubai is famous as the best destination in the Middle East for shopping, it has also gained a name as the best place for enjoying the nightlife in UAE and one of the reasons is the relaxed rules about alcohol consumption and nightclubs.

Some of the most popular bars and night clubs in Dubai are:- Kasbaa Royal Mirage Hotel, The Irish Village, Carter's Cafe Bar, Hard Rock Cafe, Buddha Bar, Alamo Bar, Fairmont Cigar Bar, Oxygen Club, Tangerine Club, Triology, Charlie Parrot's at Oasis Beach.