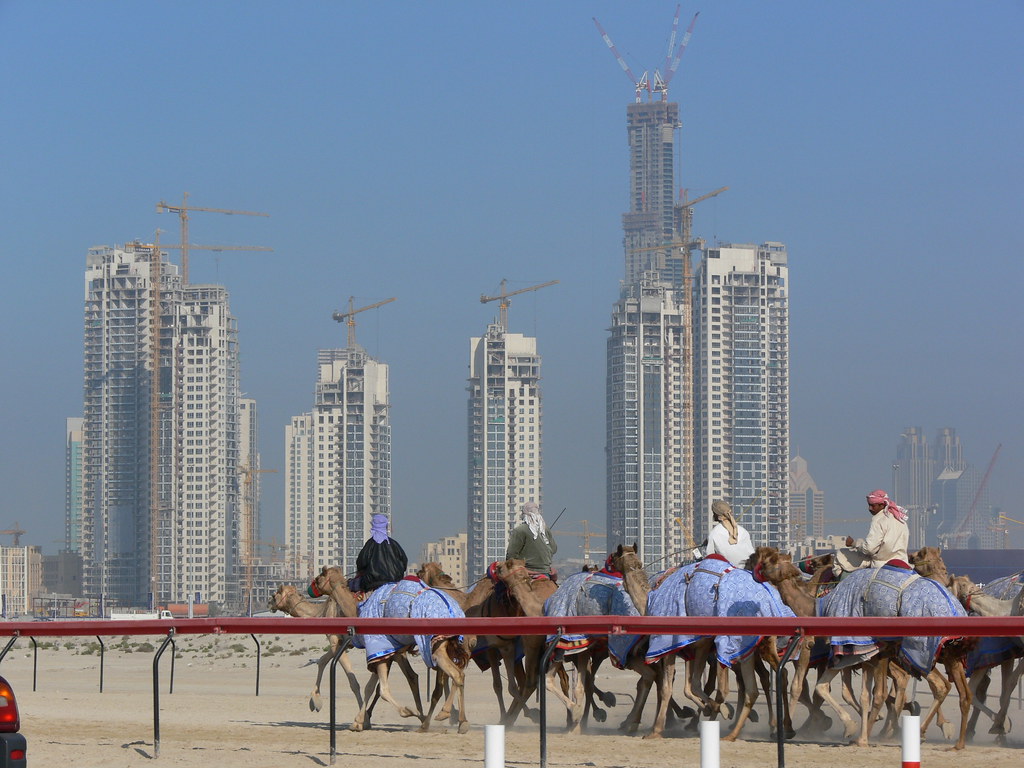 Credit: Flickr / Lars Plougmann / CC BY-SA 2.0
You've been part of the glitzy and glamour culture of Dubai and want to experience something different?  Bored with shopping, viewing grandiose structures and savouring the cuisine and you want the taste of something different. Something that is unique to Dubai. Camel races in Dubai is the answer.
The camel races are supported by the government and provide financial support to the camel owners. The races are held in the winter season from late October to early April. Races are generally held on Thursdays, Fridays and Saturdays. Camel racing is a popular sport throughout the UAE with well-equipped racetracks. They are located mostly on the outskirts of the city and entry is free. Binoculars are allowed though but cameras are not permitted. Light beverages are served. The King's Cup is the most coveted prize in Dubai.
At the Nad al Sheba racetrack, morning races are for camels owned by the sheikhs. The sport of camel racing is taken very seriously. The sport has attracted even international attraction.
The camels are owned by sheikhs and jockeys who can be as young as only six years!
Betting is illegal though large prizes may be given to the winners.
So this winter season book
cheap flights to Dubai
and enjoy the races!