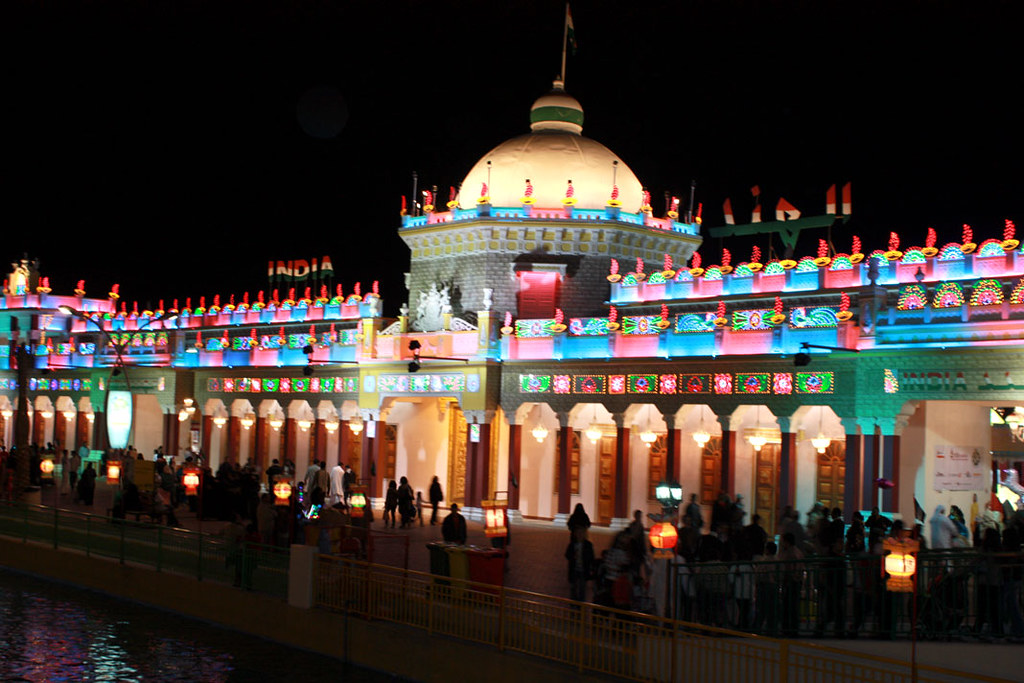 Credit: Flickr / Av@TaRGuru / CC BY-ND 2.0
Hey! It's great to know that Global Village is back again with a big bang. Being famous amongst millions, it is eagerly awaited by much attention and acceleration. The project started back in 1996, has drastically altered until 2011. It is a blend of culture, art and cuisine from all over the globe at a single place.
Global Village, is all set to welcome visitors from different backdrops. This carnival has been organised on an unexceptional large scale in 2011, incorporating various clothing, foods, merchandise, artefacts and traditional handicrafts from distinct countries in association with fun, fare and feast.
It is being prearranged at Dubailand, particularly is a bigger area that can accommodate a large number of visitors. The Dubailand is expecting around 6 million visitors this year and is spread over an area of 17,200,000 sq ft. It is the world's largest tourism, leisure and entertainment project as well as the city's first cultural, entertainment, family and shopping destination that boasts diverse cultures, art, theatre and cuisine.
The Guinness World Record Pavilion is one of the biggest attractions for the tourists. One doesn't forget to visit out there as well attempts to break the record for the loudest scream, the fastest text message, the longest coin spin and more. As a result of increasing popularity, the carnival has arranged different facilities for the visitors such as foreign exchange booth, banks ATMs, info kiosk, plus public transport. This year more than 39 countries will display their artefacts, handicrafts and products.
Dubai Global Village, the shadow of the Dubai Shopping Festival, is a well-known destination for young, adult and aged people. It is also popular among children because of the lovely fairground. The carnival comprises an overwhelming section for theme park rides, games, and amusements.
If you are a newbie to the city, then you don't forget to visit Global Village, right now book a  cheap
flight to Dubai
and avail
hotel in Dubai
according to your budget.
Venue: Dubailand on Emirates Road
Date:  1st November 2011 – 3rd March 2012