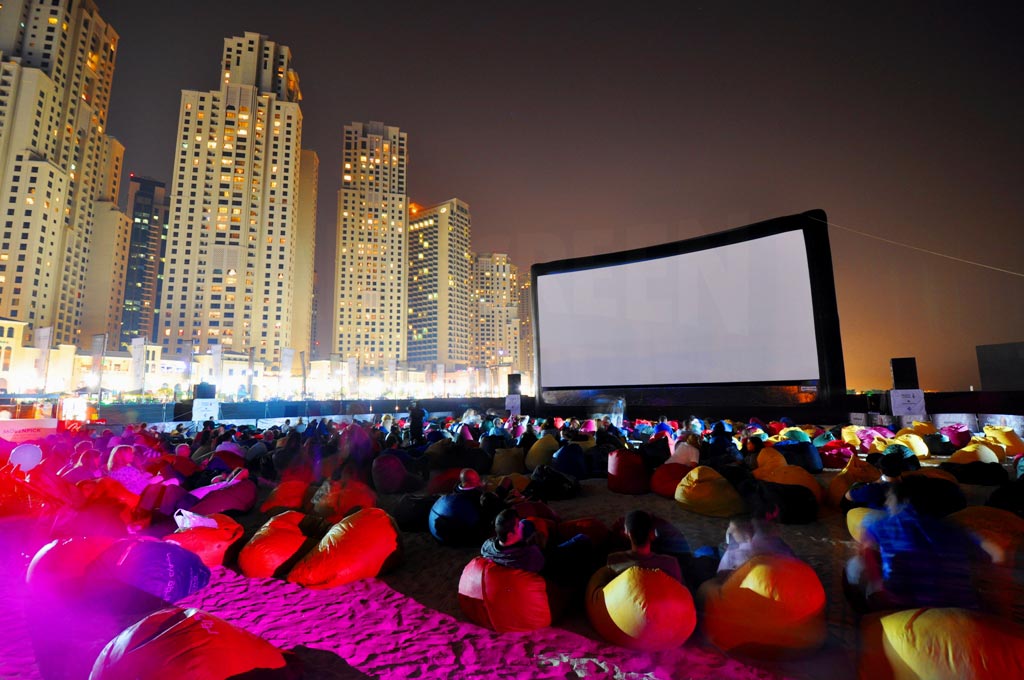 Credit: The AIRSCREEN Company (Christian Kremer) / CC BY-SA 3.0
Dubai International Film Festival 2011 is celebrating its 8th edition this year. The festival has started on 7th December and will end on 14th December. In this festival, visitors will get to see a variety of feature films, short films and documentaries from all over the world. 
More than 100 countries have sent their films at the festival this year. Dubai's International Film Festival (DIFF) has marked its place in the world and now enjoys being the leading film festival in the Middle East, Asia and Africa. Since its inception in 2004, DIFF has served as an influential event for the world of Arab Cinema and a platform for Arab filmmakers to showcase their talent at an international level.

DIFF has also extended its platform to Asian and African countries too. Independent and established Asian and African talents in cinema industry are given prominent standing in the festival.
DIFF's Muhr Awards and Dubai Film Market have helped a lot giving a professional touch to the raw talents. The festival has left the audiences, guests, industry professionals and viewers spellbound by arranging several enriching workshops and seminars of presenting the finest, talented selection of cinema from all over the world.

The red carpet at DIFF has welcomed the biggest stars and celebrities. The audience was delighted to see Tom Cruise, Paula Patton, Simon Pegg, Anil Kapoor, Gamil Rateb, A.R. Rahman and a galaxy of stars walking on the red carpet right in front of them!