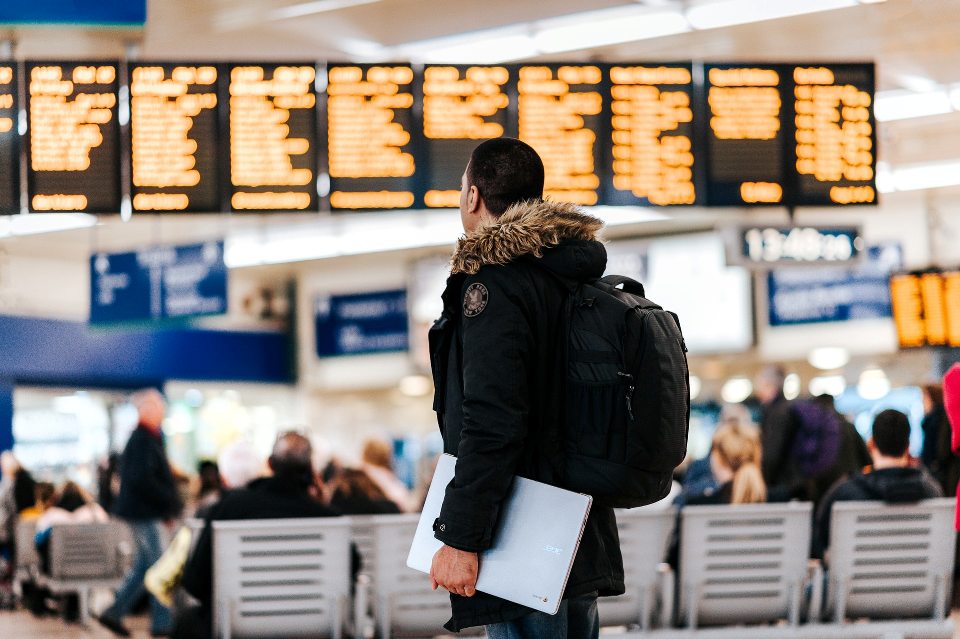 There's no doubt that travelling from the UAE to the UK is complicated right now due to the COVID-19 Pandemic. However, there are a few ways to make it simpler
If you're planning to visit the United Kingdom to visit family and friends or to enjoy a vacation, it's important to be aware of the current travel restrictions. Unfortunately, at the moment, that means quarantine for travellers from the United Arab Emirates. 
Nevertheless, there are a few ways to adjust your travel plans to avoid 10 days of isolation in a quarantine hotel. Read on below to learn what you have to do to get into the UK this summer and how to not have to quarantine on arrival.
What are the UK's quarantine and travel rules for UAE residents?
As was the case prior to the pandemic, you'll need to have a valid passport and British Visa for UAE citizens to enter the UK. Your passport should also have at least 6 months of validity remaining when you arrive.
However, At the time of writing, the UAE is on the UK's red list for COVID-19. This means that if you're flying directly from the 7 Emirates you are required to undergo 10 days of hotel quarantine, which must be funded at your own expense, even if you are fully vaccinated.
In addition, to these COVID requirements, you'll also need to provide:
The results of a negative PCR test, taken no more than 72 hours before arrival.
Evidence of a quarantine hotel booking.
A completed passenger locator form.
These must be ready for when you pass through the UK border.
You will also need to take 2 more compulsory PCR tests on your 2nd and 8th day after arrival. If both are negative, you will be able to leave quarantine after 10 days.
How can I avoid hotel quarantine in the UK?
Hotel quarantine is an expensive and isolating experience that most traveller's from the UAE naturally want to avoid. Luckily, there are ways to get around this requirement in some circumstances.
One of the easiest ways to avoid quarantine on a trip is to spend a period of time in a green listed country before arriving in the UK. Green list countries have the fewest restrictions for travellers and allow you to enter Britain and Northern Ireland without 10 days isolation.
There are a few locations in Europe that travellers can visit before entering the UK to enjoy the benefits of the green list. Many of these destinations allow fully vaccinated travellers to arrive from the UAE with no quarantine requirements whatsoever.
Some of the green list countries you could visit to avoid quarantine on a trip to the UK include: 
Bulgaria
Croatia
Iceland
Malta
However, you'll need to spend at least 10 days in your chosen stop-off country to be eligible. It's also important to check if the listed country is still on the green list before you make your journey to the UK.
The UK's travel rules are updated every 3 weeks and countries are often moved into other categories. Be sure to check the list regularly for the most up-to-date information before you depart.    
UK green list countries
Countries with low incidence rates of COVID-19 appear on the UK's green list. As a result, visitors to these destinations don't have to undergo quarantine and may enter with only a negative PCR test.
The countries and territories that are currently on the United Kingdom's COVID green list include:
Anguilla
Antarctica
Antigua and Barbuda
Australia
Barbados
Bermuda
British Indian Ocean Territory
Brunei
Bulgaria
Cayman Islands
Croatia
Dominica
Falkland Islands
Faroe Islands
Gibraltar
Grenada
Hong Kong
Iceland
Israel and Jerusalem
Madeira
Malta
Montserrat
New Zealand
Pitcairn, Henderson, Ducie and Oeno Islands
Singapore
South Georgia and South Sandwich Islands
Taiwan
Turks and Caicos Islands
What are the current COVID-19 restrictions in the UK?
As of the 19th of July, all legal social distancing and masking rules have ended in the England. However, many transport providers and businesses still maintain their own rules on the appropriate safe distances and wearing a mask.
There are also different restrictions in Scotland, Wales and Northern Ireland, with many of the mask and social distance restrictions remaining. Therefore, prepare for different rules depending on where in the UK you're travelling to.
Whilst the legal restrictions have ended in much of the country, it is still recommended that visitors to the UK:
Keep 2 meters distance away from other members of the public
Wear a mask indoors
Regularly sanitize their hands
Additionally, if you start to experience symptoms of COVID-19 or feel unwell suddenly, you are advised to isolate immediately and contact a local NHS health provider for a COVID-19 test.
Visiting the UK without quarantine isn't too tricky to manage. However, it is essential to be properly prepared and to keep up to date with the latest news regarding the travel lists to make sure you can visit without isolating.