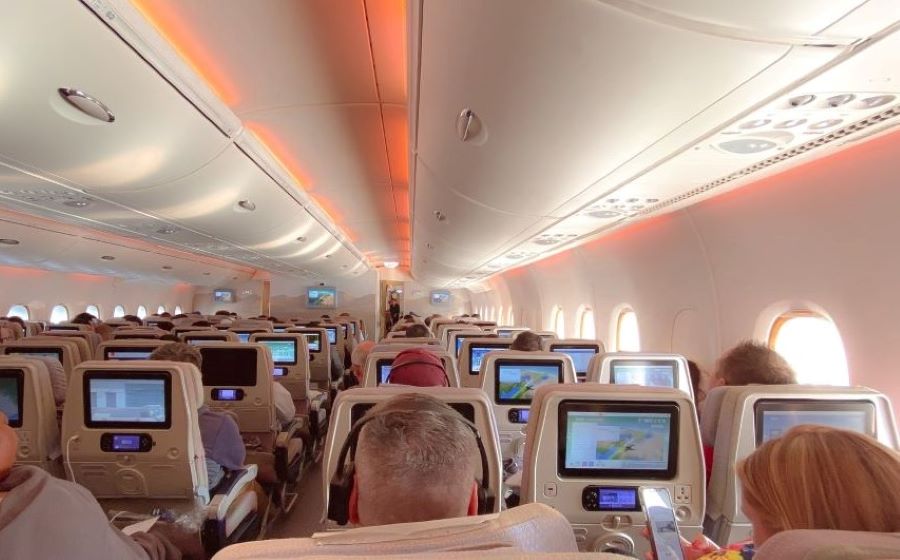 United Arab Emirates residents who are fully vaccinated may now travel to Austria and skip quarantine.
Austria has opened up its borders to nationals from several countries. However, all foreign visitors must follow Austria's entry restrictions which include providing a vaccination certificate, or a PCR negative test. 
UAE residents, who have received European Union approved vaccinations for COVID-19, may enter Austria with an approved vaccine certificate. Depending on the reason for travel, Emirati travellers should check which Austria visa for UAE residents to apply for.
Austria approved vaccines
The European Union accepts the following coronavirus vaccines:
BioNTech/Pfizer
AstraZeneca
Johnson & Johnson
Moderna
Sinovac
Sinopharm
These vaccines are approved by the Austrian government, and travellers who have received the full dosage can enter the country. However, Sinovac and Sinopharm are not valid to enter hotels, restaurants, or other businesses in Austria.
Austria considers a person vaccinated against COVID-19 if:
They have received both doses of AstraZeneca (Vaxzevria or Covishield), BioNTech/Pfizer, Moderna, Sinopharm, or Sinovac; OR
They are on the 22nd day after the Johnson & Johnson dose; OR
They have been infected with COVID and received one dose of vaccination, proof of past infection is also required
Vaccine certificates are valid for 1 year after the second dose, for 2-dose vaccines. It is also valid for 1 year after the only dose for people who were previously infected.
For people who have received a one-dose vaccine, their vaccination certificate is valid to enter Austria for 270 days starting from the 22nd day.
UAE travellers are not required to quarantine in Austria
If you have received an Austria approved vaccination for COVID-19, then you do not need to quarantine upon arrival in the country.
If, on the other hand, you have not yet received a coronavirus vaccine, then you may travel with a negative PCR COVID test.
The PCR test should not be older than 72 hours. Antigen tests are acceptable, but they must be no older than 48 hours.
For Austria to accept a test, you need to make sure that it has been issued by a medical authority.
Children under 12 do not need to present a test to enter Austria.
Alternatively, if you were infected with the virus, you can enter the country up to 180 days after a SARS-CoV-2 infection.
You do need to provide proof of past infection in the form of a medical certificate, an official test result. Please make sure it is in English or German, otherwise, it will not be accepted.
Important information for UAE travellers
If you are not vaccinated and you are a UAE resident travelling to Austria, you must complete registration on the Pre-Travel-Clearance form.
Children under 12 years of age are not required to meet these two requirements.
The form simply requires that you provide these details:
State or region of departure
Date of entry to Austria
Means of transport
Number plate or flight/ship/train or bus
Date of departure from Austria
You must indicate the reason for entry.
Citizens from countries on Austria's "safe" list are not required to complete the clearance form. At the time of writing, the United Arab Emirates is not on Austria's safe list.
Flights between Austria and the United Arab Emirates
In response to the pandemic and to travel restrictions worldwide, Emirates are flying to limited destinations.
However, Emirates Airline connects Austria with the United Arab Emirates. Flights depart from Vienna and land in Dubai. Prices vary according to dates of travel.
Vaccine certificate is necessary to enter hotels in Austria     
Similar to other European countries, hotels and restaurants in Austria are requiring visitors and locals to present a vaccination certificate to enter.
This means that you must keep your vaccination QR code on you at all times. If you wish to eat out and stay in a hotel, you need to be fully vaccinated.
Measures in hotels in Austria
Hotels throughout the country are open. However, you need to follow these steps when you arrive at your hotel in Austria:
Show your vaccination certificate or a negative COVID test
At check-in, you must register and provide your travel documents
Self-tests are required to make use of hotel services
Employees at hotels in Austria wear face masks to protect themselves and their customers.
Measures in restaurants and nightclubs in Austria
Restaurants and nightclubs are open throughout this stunning European nation. But, just as hotels, restaurants require you show a negative COVID test result or a vaccination certificate.
Nightclubs have stricter rules, and proof of past infection is not sufficient to enter them.
Only fully vaccinated people can enter nightclubs. Those who have received the Janssen vaccine, they may enter after the 22nd day of vaccination.
Mask requirements in Austria
Austria mandates that everyone from age 14 and up wears a FFP2 mask in most public places. Children under 6 do not need to wear any sort of mask.
You need to wear a FFP2 mask in retail shops and stores. While using public transport, everyone is expected to wear their mask.
Masks do not need to be worn in bars or restaurants.