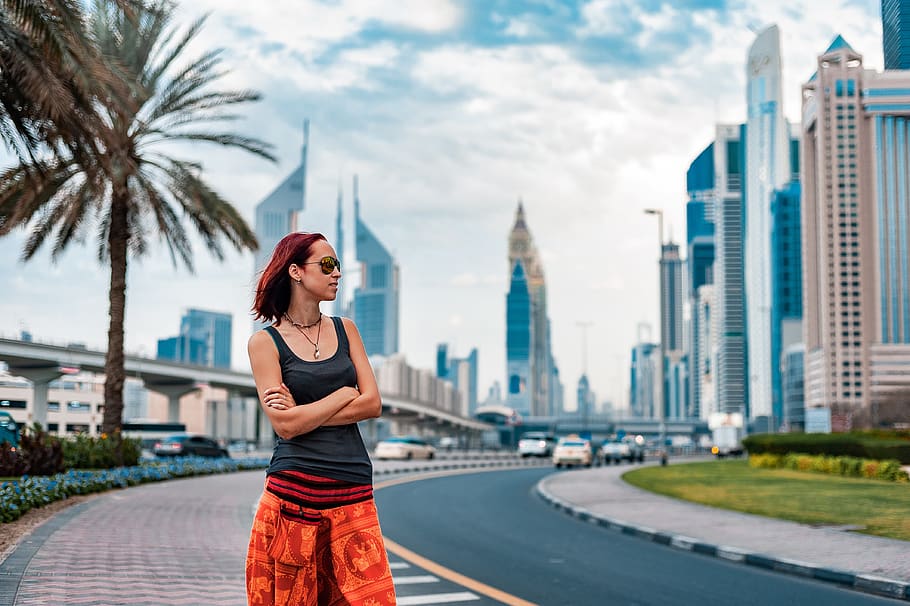 It is no secret that Dubai is an incredibly hot city. Visitors who are not accustomed to the heat are likely to find that it is overwhelming and may even feel like they are trapped in their hotel rooms, unsure of where to go or what to do because the weather is so oppressive.
The good news is that the UAE is very aware of just how inhospitable the climate can be. As a result, the government has invested heavily in creating experiences and activities which can be enjoyed indoors - where there is air conditioning! Below are some of the most fun and exciting activities you can still enjoy during the midday heat in Dubai:
Ready, set, game!
Another option for indoor activities and fun is to try mobile, PC and other types of video games. The mobile and PC gaming industry in Dubai has been booming over the last few years as an increasing number of Dubai residents turn to video games as a fun indoor pastime. If you want to have a true Dubai video game experience, you can try playing one of the many different PC and console games set in Dubai, such as Xenon Racer, Top Spin 4, Hitman 3, Deus Ex: Mankind Divided and Ace Combat: Assault Horizon.
One sector of the online entertainment industry that is really booming is the online casino and gambling industry. The online casino industry has essentially exploded in popularity over the course of the last 10 years or so. Depending on the geographical region you are based in, you can give online gambling a try from the comfort of your air-conditioned home - or from the side of a beautiful pool. Some of the best online casinos (just check out BetFromAsia.com) in the Middle East feature competitive registration bonuses along with innovative platform design and impressive games libraries.
Finally, a new type of video game entertainment is becoming incredibly popular in Dubai – Virtual Reality (VR). Virtual Reality is growing in popularity in Dubai, and there are now a number of VR arcades in the city where players can go to try out the best VR games available on the market. If you are curious, you can visit Virtual Reality Park in the Dubai Mall, Virtual Worlds, Battle Player Dubai or Magic Planet.
Getting outside – safely
Dubai has some of the world's most popular - and beautiful -beaches and pools. Visitors understandably want to enjoy swimming and relaxing near the water. It is definitely possible to escape the oppression of the midday heat by going for a swim and hanging out near the water's edge.
That being said, it is of the utmost importance to be safe when spending time outdoors in Dubai during the hottest periods of the day. This means that you need to ensure that you are properly hydrated and that you are using adequate sunscreen throughout the day, including reapplying as needed. On top of that, you need to also regularly check in with yourself to see how you are feeling physically. Heat-stroke can creep up on people who are not accustomed to spending time in warm weather. It is important to protect yourself by knowing what to look out for.
Novelty and new activities
Dubai is famous for its series of strange and novel attractions for visitors and residents alike. Interested in trying something new and potentially weird? You have come to the right place.
In Dubai, you can go for a game of mini-golf - but not just any mini golf, 3D Blacklight Minigolf. This is a mini-golf course with neon, 3D effects and some wild visual effects. You might be wondering whether or not all mini golf isn't 3D, but you have never seen mini-golf like this.
If you are looking for the arcade of your childhood dreams, look no further than the gigantic Brass Monkey arcade and bowling alley. If you are an aspiring influencer, you can visit the usual spots where influencers congregate in Dubai, or you can strike out on your own and head to the 3D trick art museum or "selfie museum" called the 3D World Selfie Museum Dubai.
Those who are interested in the arts can go to see a jaw-dropping water show at the La Perle by Dragone. This 90-minute show features beautiful conceptual art along with the acrobatics of talented stunt performers. The sky is really the limit in Dubai — you can go trampolining, skiing and ice skating all in one day in the middle of a desert.