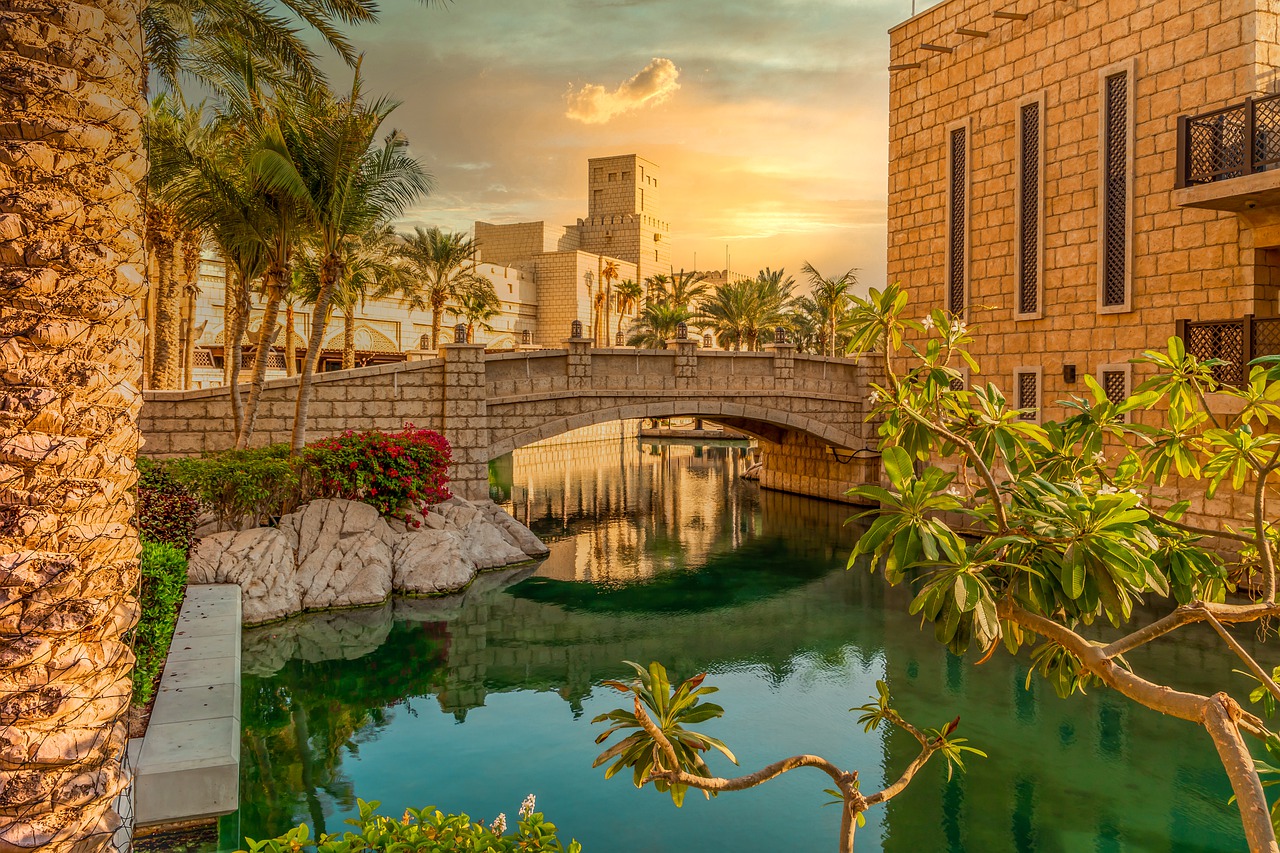 UAE is one of the magnificent destinations to visit around the globe. It offers thrilling adventures and the most diverse experiences. And at its pinnacle is Dubai, an architectural wonder in the desert. It represents a visible proof of what man can achieve thanks to focus and determination.
Dubai is one of the UAE cities and the largest of all. It's the epitome of luxury and the true definition of a refined lifestyle. This city is famous for world-renowned structures, luxurious shopping, and dynamic nightlife.
At the center of attraction is the world's tallest structure, Burj Khalifa, with a magical fountain around it. So, if you are planning to explore this key attraction among many others, here are 9 tips before arriving in Dubai:
9 Tips to note before visiting Dubai
Get your UAE e-Visa

It used to be a complicated and time-consuming process to get a visa from the embassy, but not anymore, thanks to its alternative electronic solution - UAE e-Visa.

This online form of travel permit is easy and quick to apply for and can be done by everyone. It has a really short processing time (on average only 23 hours) and is accessible online from anywhere in the world.

Submit your visa application online and receive the approved document in the PDF form via email!
 
Dubai is not for the rich only

While Dubai is famous for luxurious living, it doesn't mean you have to be a millionaire to go there. Beyond the luxury resorts and hotels, there are standard and comfortable accommodations at an affordable price.

Moreover, you will easily find inexpensive restaurants with unique cuisines. And to move around, you can use a metered taxi.
 
Best time to visit Dubai

Remember, Dubai is nestled in the desert, and as such, you will have to face scorching temperatures and hot weather. However, it's not always hot; there are particularly warm months perfect for beach ventures.

Therefore, for such reasons you should visit Dubai between November and April. The temperatures are warm and favorable then.
 
Dubai Tourist Laws

Luckily, Dubai tourist laws are less strict than other UAE cities like Abu Dhabi and Sharjah.

However, it doesn't mean you should be reckless since you may still get into trouble. Please, note:
Alcohol rule
Apart from bars, restaurants, hotels, and clubs, you can buy alcohol from shops. What's more, you don't need a permit to drink like in some Arab countries, e.g., Oman.
However, after getting intoxicated, go straight to your hotel. Walking along the street when drunk is illegal. 
 
Use of Drugs
Using, possessing, or selling drugs can earn you up to 4-year jail term and after that period of time deportation.
Therefore, you must avoid drugs at all costs. Further, causing trouble with a prescription in your system can also earn you a jail term. And it doesn't matter whether you took it in another country or Dubai.
 
Most Visited Attractions

A visit to Dubai means planning what sites to explore during your trip. As such, noting down the attraction sites is one of the ways of ensuring you don't leave out key places.

That said, the following is a list of top attractions to consider:
Burj Khalifa
Dubai Desert
Deira Souk
Meena Bazaar
Dubai Marina
Dubai Fountain
Dubai Frame
Jumeira
Is it safe to be in Dubai?

Yes, it's very safe, and you are free to walk around even when you are a solo traveler. According to global rank, Dubai is number 3 as part of the UAE nations regarding safety.

However, it doesn't mean you should walk around with flashy jewels and gadgets all over. Also, avoid private cars if they are driven by strangers and choose taxis to move around.
 
Appropriate attire

The laws are not very stringent when it comes to dressing. However, it's essential to dress appropriately wherever you are. Dressing modestly ensures you get proper respect and helps you to avoid getting unnecessary attention.

Also, it means you are respecting the local culture and tradition. Men should avoid walking bare chest, while women should cover up their knees and shoulders.
 
Book accommodation earlier

Dubai is rapidly advancing as a popular tourist destination, and as such, accommodations can run out fast.

Therefore, to ensure you get a room you prefer, book it in advance to avoid getting stranded with your luggage on the street. From October to April, tourist arrivals are at their peak, and the nicest places get fully booked in a second.
 
Religious holidays

Like all other UAE cities, Dubai holds with high regard their religious holiday.

Therefore, if you want the freedom of eating and drinking whatever and wherever you are, ensure you avoid religious holidays like Ramadan. During this month, you cannot eat anywhere, especially if Muslims are around.
Final Words
The secret of experiencing the best vacations in any foreign country is planning it earlier. It will ensure you get the best travel experience with little or no setbacks to deal with.
That is why, the above described 9 tips before arriving in Dubai may help you prepare for your dream trip, since they contain key areas that you need to focus on before boarding the plane to Dubai. Some of them are common knowledge but are very crucial to ensure you have the best stay in this region.
Lastly, don't forget to apply for your e-Visa. Besides the convenience of applying and getting it faster than a traditional one, it guarantees you easy entry into the country!