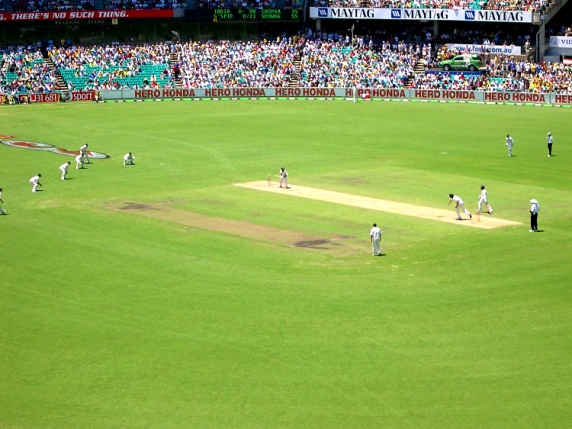 The Super Sixes event is one of the biggest corporate sports leagues in Dubai organized by Crayons Communications in association with Gulf Oil and Landmark Group.
The 3rd edition of Gulf Super Sixes is all set to open a door of opportunity for the local talents, who are willing to play with cricketing legends. Out of 48 teams competing for the prestigious Gulf Super Sixes Cup, only 8 teams will have an international cricketing legend mentor.
With a tri-effect of entertainment, excitement and camaraderie, The Super Sixes will light all corners of the city, especially at the ICC GCA grounds (quarters) and the Dubai International Stadium (finals) in Dubai Sports City from November 30th to December 14th, 2012. Team who wins will be awarded AED 20,000.
Want to be there, book
flights to Dubai
and choose to stay in
Dubai hotels
near the venue.
Image Credit: Creative Commons/Nichalp
⇄
Detect language » Hungarian
⇄
Detect language » Hungarian