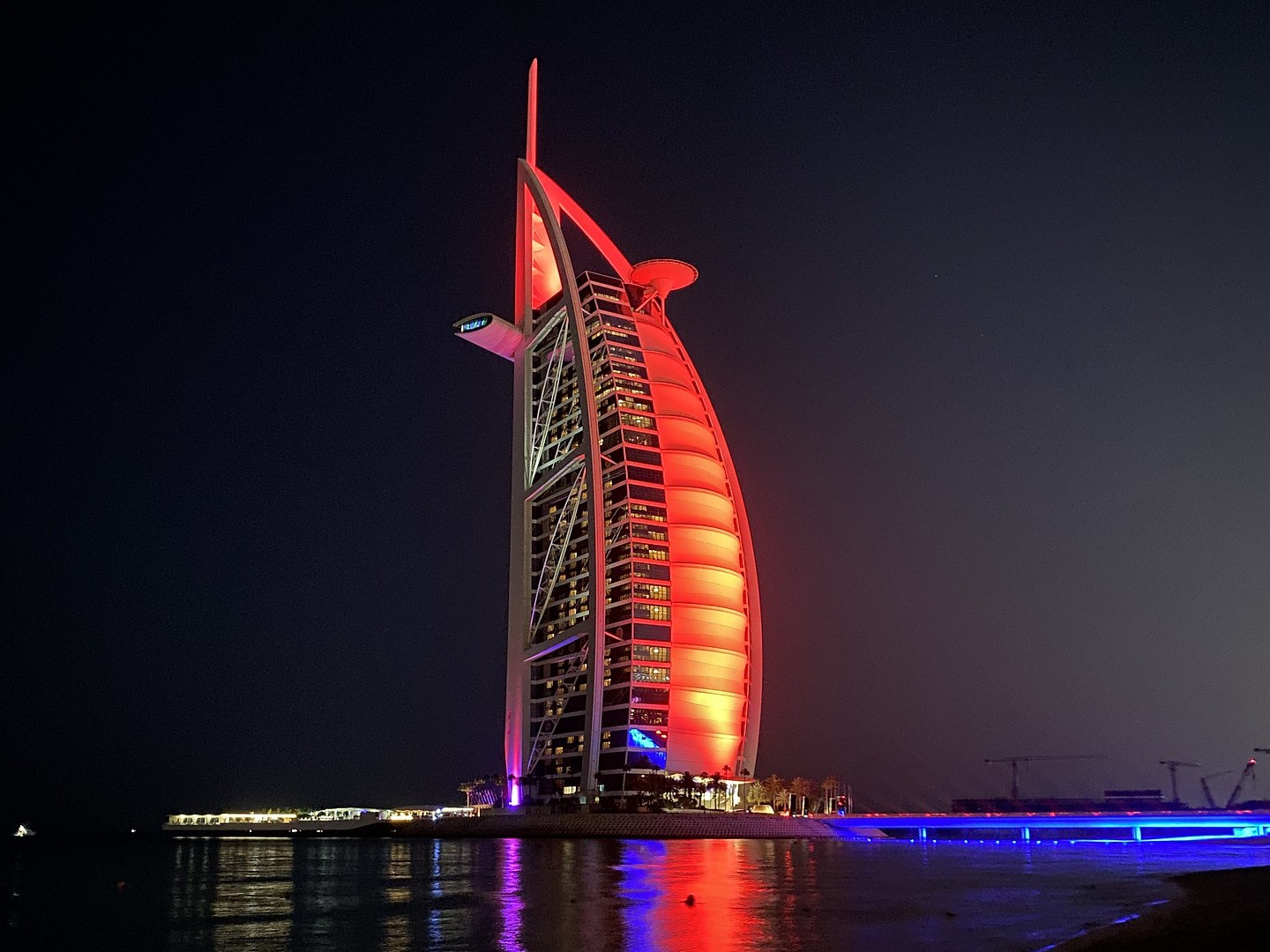 No one can deny the fact that Dubai is one of the best cities for tourist attractions in the world. Everything the city offers is extraordinary and out of genuine intentions. It is the reason why a lot of people want to visit or even relocate. Whichever it is, we are here to make it fun for you. As you read on you will find out a collection of fun things to do in Dubai if you want to make the most of it. Are you ready? Let's go!
●   Skydive Dubai
For many, skydiving is something they have never experienced. Dubai brings it to you on a platter of gold. There is no better way to clear your mind and also have fun than to fall at 120 miles per hour from the sky. If you are scared of heights, no worries, they have you covered. 
With the experienced guides to supervise and dive with you, there is nothing to fear. Dubai from the sky is also a beauty to behold. Perhaps you are already an expert diver and you don't need babysitting, no worries, present your license and get to enjoy the view solo.
●   Renting a Luxury Car
Luxury Car Rentals in Dubai are a mere fantasy for many for obvious reasons, they are expensive, especially in Europe and USA. Things are different in Dubai though, do you know that you can rent a Luxury or Sport car in Dubai at an affordable fee compared to that of the USA and Europe?
The process to rent luxury cars in the city is relatively easy and stress-free compared to other parts of the world. They don't mind whether you are only a visitor, so long as you can provide documents to show that you can drive legally, a luxury car could be yours! Now you know why there are lots of people with such cars in the city.
●   Visit the Dubai Mall
Visiting the mall may sound so ordinary to you judging from other parts of the world. Dubai mall would make you see it in a new light. This mall spans 3.77 million square feet and houses over 1000 stores. If you don't plan to buy anything, which is nearly impossible, paying a visit would put a wide smile on your face. The mall houses up to 100 million visitors every year, are you sure you don't want to know why? Give it a shot.
●   Ski Dubai
Skiing is a sport that not many can boast of trying in their lifetime. Well, gone are those days because Dubai brings it to you in a unique fashion. Right in the heart of the mall, you will find the third largest in-door ski in the world. 
This place is a beauty to behold and the atmosphere is very welcoming. You will get the full equipment there and various side attractions like snowball fights, penguin colonies, and many more. If you have zero knowledge of skiing, they have provisions to put you through and get you cruising the ice in no time. 
●   Visit Burj Khalifa
It is almost impossible to find anyone who hasn't heard of Burj Khalifa, the world's tallest building. In case you didn't know, this enormous structure lies in Dubai. This downtown area is so beautiful and words cannot do enough justice. There is no better place to have a photographer in Dubai capture resounding memories. It is one that you will look back at, years ahead with a wide smile beaming on your face. Make it count!
●   Visit Dubai Museum
Knowing more about the city's history is easy because of this Dubai museum. What you will see in this building is mindblowing and breathtaking. The structure and layout of the building are overwhelming and would leave you in awe. They showcase several antics and artifacts. Being one of the oldest buildings in the city, you will see ancient buildings around; it will feel as if you traveled back in time. 
●   Check out the Kite Beach
One way or the other, you must have come across videos or pictures of people kitesurfing and reaching remarkable altitudes above the ocean. Well, Dubai makes it possible for you to enjoy the same experience. The kite beach is fun and safe for visitors. Asides from kitesurfing, there are other side attractions and beach games to add a touch of variety.
●   Dubai Opera House
The Dubai opera house is the epitome of nostalgia, comedy, classics, and many more. Right from the outside view, this breathtaking opera house will sweep you off your feet. Dubai Opera is not your boring musical place that plays old school jingles all year long; numerous events take place there. You can get to enjoy exclusive concerts, shows, comedy and many more.
●   Air Balloon with Falcons
Have you ever dreamt of cruising the altitude of the desert with the perfect scenery of the sunset? Well, you are in luck because Dubai makes your dream come alive. Get to surf the desert in complete privacy; only you and the pilot aboard. The pilots also happen to be great falcon handlers which makes the ride amazing. The natural brown desert view with views of camels trooping around is enough to put your mind at rest.
●   Dubai Fountain
Fountains are normal views in every other part of the world, but not in Dubai. This city houses the tallest fountain in the world which can shoot as high as 500 feet. Experience first-hand fountain shows every day; perfect scenery for your evening. If you can't get a good view, they make it possible with a floating viewing platform that allows you to appreciate the beauty.
Conclusion
If we were to document every single thing you could do in Dubai, the list would be endless. It is the reason why we collated some of the most popular ones for you. These things are better seen than described so words don't do enough justice. You don't believe it? Come and see for yourself!