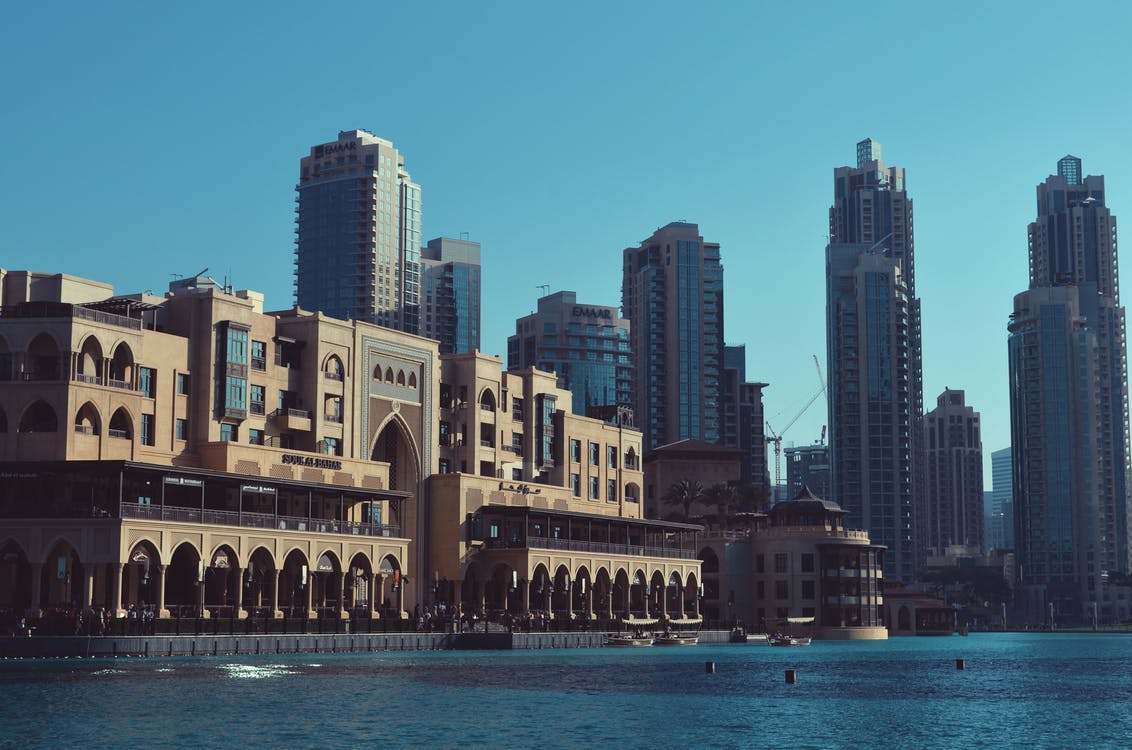 Welcome to Dubai - a city unlike any other. Here, you can find a combination of ancient history and cosmopolitan modernity. On one side, you have deserts, historical artifacts, and camels, and on the other, you have skyscrapers as tall as the eye can see and the most luxurious cars, shops, and restaurants. If we said that you can meet the entire Dubai in just one stay there, we would be lying. The truth is - you need months or even years to see everything this mesmerizing city has to offer. But, don't be disappointed - with our newcomer's guide to Dubai, you will be able to perceive the true essence of this city. So, here are the 6 things you should not miss out on while you are here.
1. Burj Khalifa
If you want to stand on top of the world, here is where you should go. Burj Khalifa is the tallest building in the world! It is 828 meters tall, and it has 163 floors. In it, you can find many hotels, corporate suits, businesses, restaurants, etc. But, according to every newcomer's guide to Dubai, one of the things you should not miss is the 124th floor—the outdoor observation deck from where you can see the entire Dubai. It is true, from this floor, you can see some of the most interesting attractions of Dubai (including the desert).
However, to be able to enjoy this attraction, you have to have deeper pockets. To go to this floor, you will have to buy a ticket that costs 55 euros. And, if you want to come at sunrise or sunset, you will need to buy a 100-euro ticket. So, have this in mind before visiting.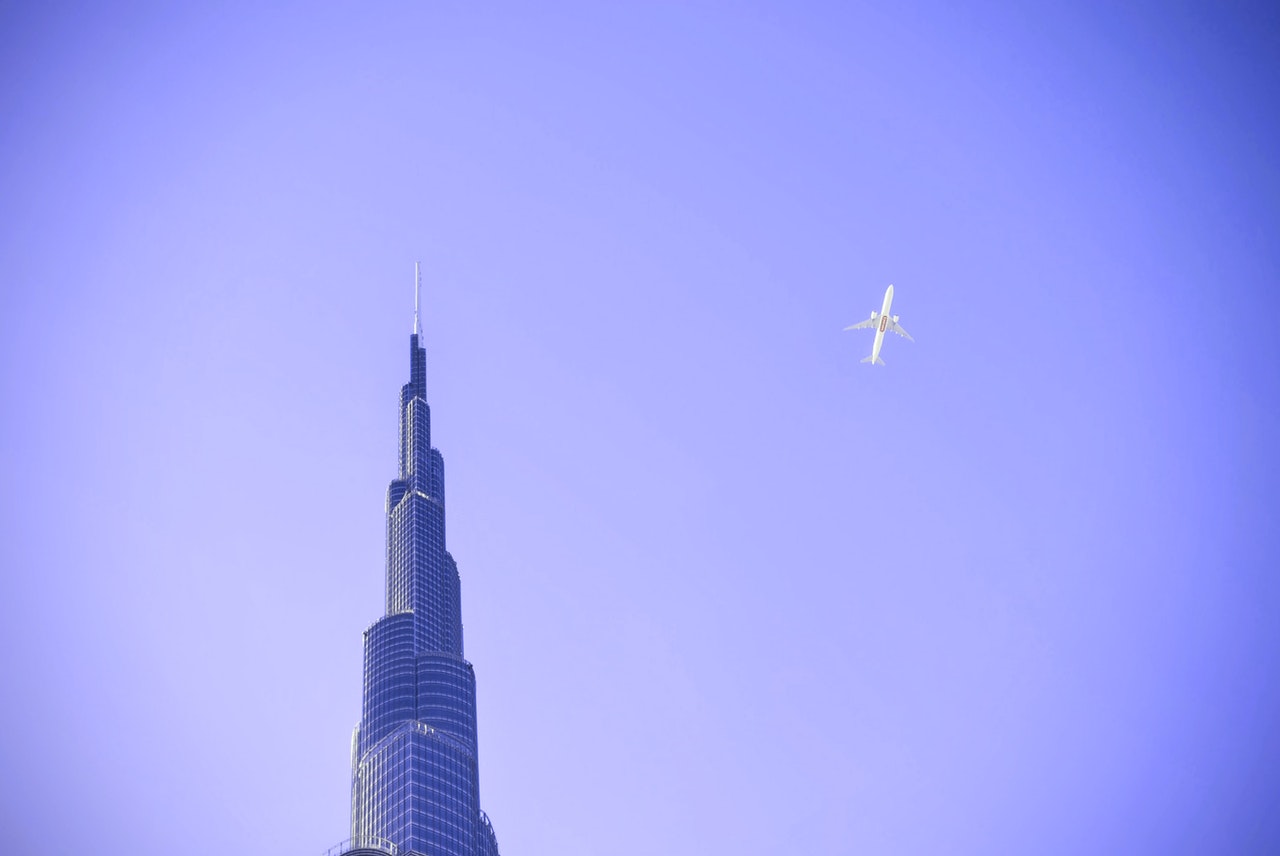 2. La Mer Beach
If you are into a fit lifestyle, you will certainly want to stay active during your holiday in Dubai. And, is there a better place to burn those calories and spend some healthy time outside than on the La Mer beach? Besides sunbathing and swimming, you can do all possible water sports there. You can try some of the craziest water activities kitesurfing, wakeboarding, windsurfing, parasailing, snorkeling, etc. Trust us, these activities are something all DubaiPT trainers would recommend to those trying to stay fit.
La Mer beach is divided into three zones - the north, the south, and the wharf. The north is occupied by those who want to enjoy a peaceful and relaxing time at the beach. The south is occupied by those who like to spend their days eating seafood, drinking cocktails, and shopping 'till dropping. The wharf (between the two zones) is occupied by those who enjoy the previously mentioned water sports and activities.
3. Dubai Desert
Once you get tired of sightseeing the modern Dubai and bathing at Dubai beaches, this newcomer's guide to Dubai recommends going to the desert. This will be a whole new world for you, so don't miss out on it. Dubai desert is just an hour away from the city. You can go there on an organized tour or rent a car in Dubai and go by yourself. Once you arrive, you will be mesmerized by the untouched and sandy beauty of this place.
To go deeper into the deserts and see the camels and Bedouins, you need to hire a local guide. Getting lost in the desert is easy, so don't get yourself in trouble. Moreover, when going to the desert, don't forget to bring a lot of water, some good walking shoes, and a light scarf (to protect you from the sand).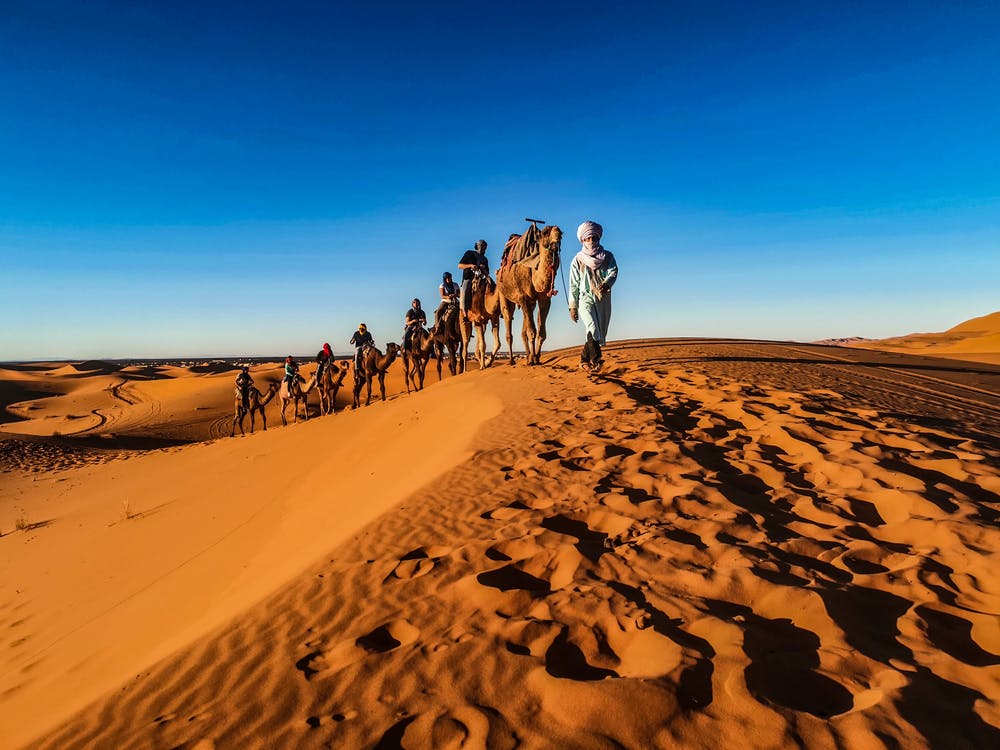 4. Old Dubai
Dubai is so much more than metropolitan streets, luxury stores, and high skyscrapers. Dubai has a long and fascinating history, and while you are there, it would be a shame not to see at least a part of it. The best place to learn about Dubai's origins and Arab history is in a mystical place called Old Dubai. There, you can wander through the abandoned streets, enter homes made of sand, listen to the stories told by the locals in the narrow pathways, shop in the souks, try tea in old tea houses, etc.
Moreover, don't hesitate to try the food in Old Dubai too. It is different and authentic, but it is truly delicious. Most foods here are healthy, so don't worry about them interfering with your monthly meal plans. You can develop healthy eating habits and still treat yourself from time to time.
5. Mosques
If you enjoyed exploring Dubai's history and culture, we are sure you will also enjoy exploring its religion. Spare a day (or two) to go to Dubai's places of worship - mosques. Every newcomer's guide to Dubai will advise you to give this place a visit - and they are doing that for a good reason. These mosques are beautiful, elegant, and extremely ornate, and they are one of those top tourist spots that put Dubai on the map! They don't resemble anything you have seen so far. So, don't miss out on them.
However, it is possible that you will have to book your visit in advance, depending on the season. And, before you come, pay attention to your dress code. For both men and women, the same rules apply - every part of the body must be covered by something loose-fitting. So, this means that mosques are not a place for shorts, skirts, and yoga pants.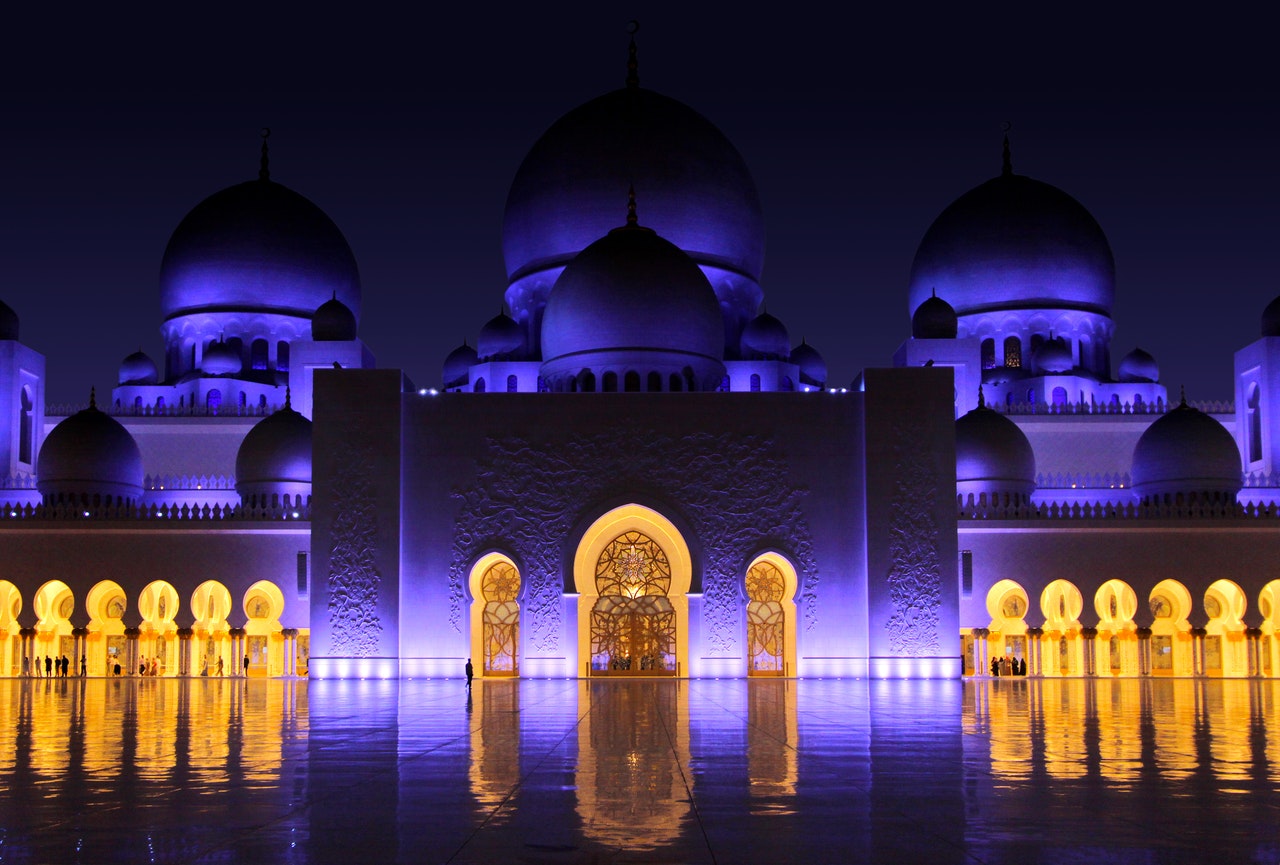 6. Downtown
You came to Dubai - so don't spend your nights sleeping. You will sleep when you get home! And, while in Dubai, don't miss out on the nights in the Downtown area. There is where you can party until dawn, where you can eat in some of the most luxurious restaurants, or where you can just sit and look at all the glimmering lights that will take your breath away.
As you have seen, there are many places and things you should not miss out on while in Dubai. In this newcomer's guide to Dubai, we mentioned just 6 of them, but the truth is, there are many more of them. So, once you settle in and give all of the things we mentioned above a try, do some research on your own and do your best to meet Dubai even more.