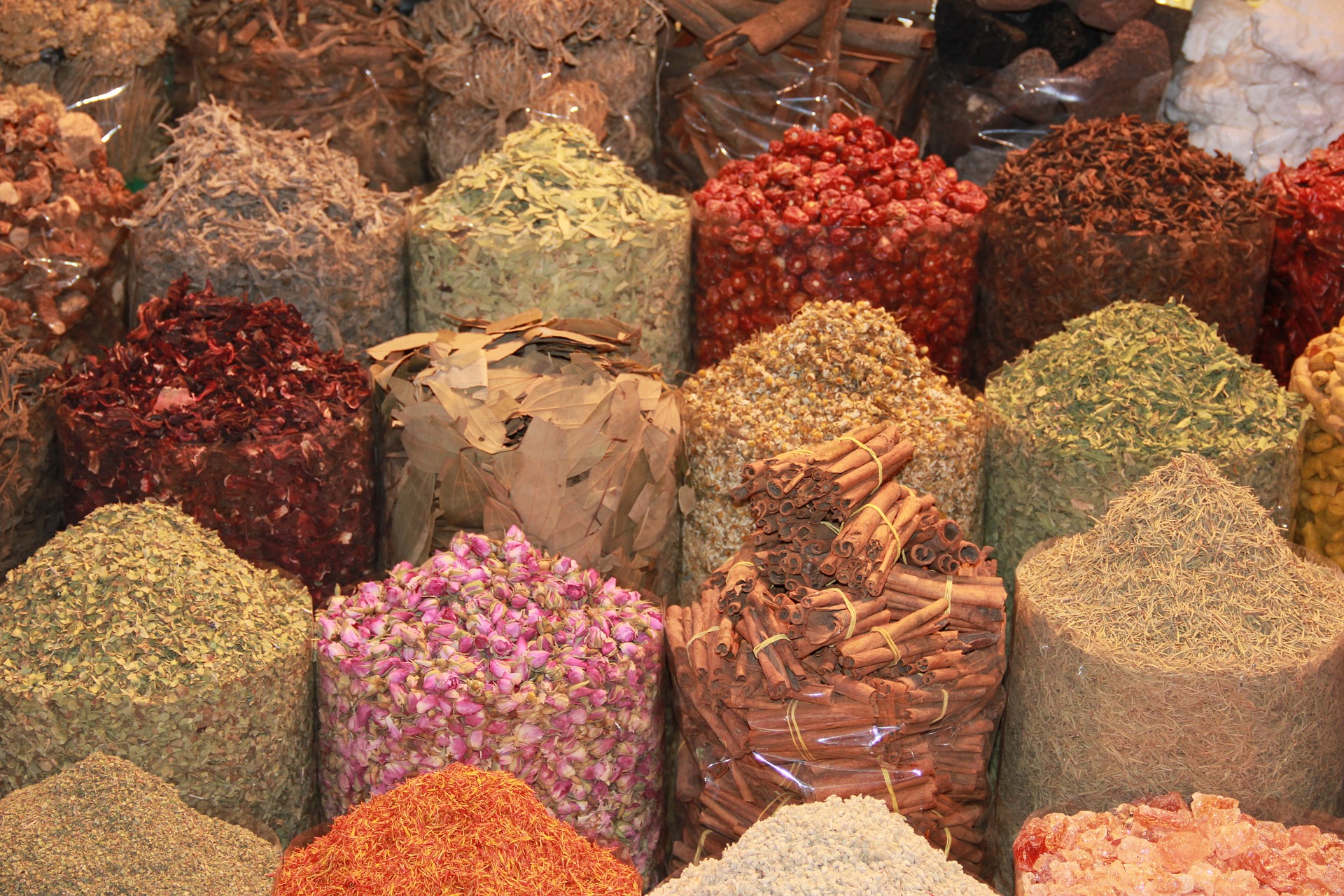 Dubai is not all about the plush
shopping malls
and elegant shops, but the city also has gracefully retained its traditional local markets that are called as the 'Souks'. These souks sell things like gold, spices, textiles, herbs, perfumes and other local produce. Let us take a look at some of the most popular souks.
1) Textile Souk
Located in the historical neighbourhood of Bur Dubai, the textile Souki is a colourful haven of rich fabrics and materials. Look through the yards and yards of raw silks, rich cotton, pashminas, wools, cashmere, carpets and all other kinds of fabrics under the sun. This is the best place to get yourselves some exotic souvenirs and gifts for your loved ones back home. Only don't forget to haggle hard and walk away to get the best prices.

2) The Meena Bazaar is a great place where you will find exquisite Indian jewellery, clothes and other Indian products. The Indian population in Dubai is quite momentous which explains the presence of this market. The market also has two Hindu temples for the devotees to visit. Apart from the usual shopping goods, you can also find some great gold shops in the area. Meena Bazaar is synonymous with old-style shopping in Dubai.

4) Gold Souk The gold souk is one of the biggest gold markets in the world. Here you will find all kinds of gold jewellery both traditional and contemporary. Also, the duty-free shopping works as an additional icing on the cake.

3) Perfume Souk A treat to your senses, the Perfume Souk offers you a variety of perfumes, incense sticks, essential oils and the traditional oud, the scent of Dubai. Situated on the Sikkat Al Khail Road, Deira, this souk can be easily reached by going to the east of the Gold Souk.

So, have a happy shopping experience.