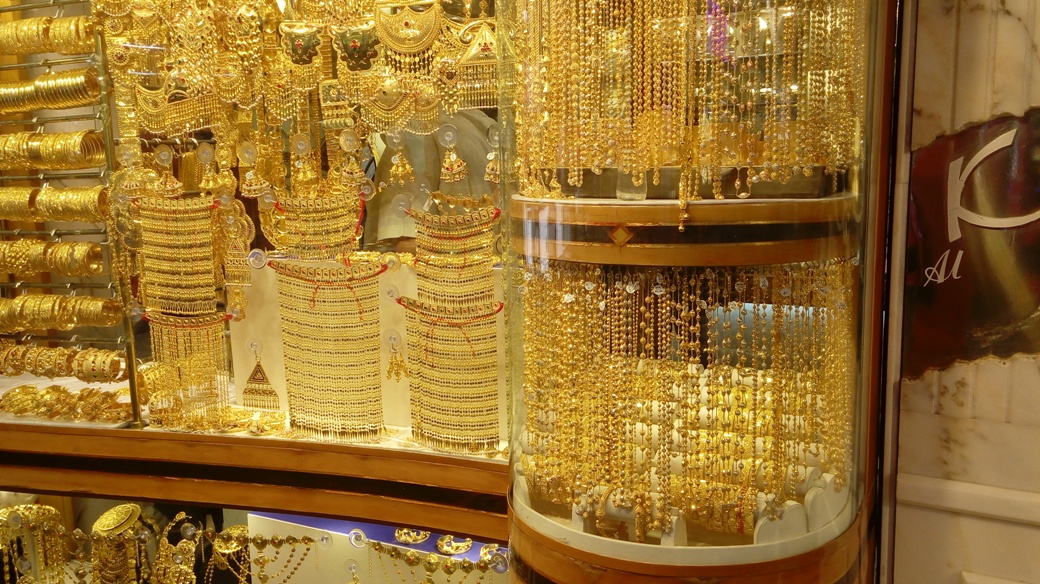 Are you tired of long walks for shopping at humongous malls, shiny, sleek stores and ultra-modernity? Do you really want to experience the real essence of Dubai- the Arab World? Visit souks in Dubai. Dubai, though it has emerged as the ultra-modern city, it has treasured its culture and the real essence by savouring the souks.
Souk in Arabic means the market or place where goods are bought or exchanged. You can practically buy everything here -  that carries the soul of the rich Arab Culture, may it be the spices, silks or gold! Dubai souks are the local Arab market places. With the time transitions, items on sale in the souks have changed from spices, silks and Ittar –the Arabic Perfume to latest electronic gizmos, gold and designer apparels.

Stroll through the souks located in Deira and Bur Dubai, enjoy shopping at the bargain rates and savour the Arabic real culture!
Dubai Gold Souk
Gold in Dubai Gold Souk is sold at a reasonable price determined by weight rather than design and craftsmanship.
Dubai Perfume Souk
You can buy traditional Arabic ittars, latest designer perfumes at the perfume souks that are situated on the Sikkat Al Khail Street, Dubai. At Dubai Perfume Souk, the essence in the form of compressed powder, crystal, rock or wood is also sold.
Dubai Spice Souk
Spice souks have risen to fame as 'the paradise for food lovers' as it sells cloves, cardamom, cinnamon, incense, dried fruit and nuts straight out of large open sacks. Theses are located opposite the gold souks in Deira.
Dubai Textile Souk
Dubai textile Souk flaunts traditional as well as modern outfits of fabrics of different textures, colours and designs. Dress materials with intricate work as well as simple cotton designs along with unique local specialities which cannot be found anywhere else in the world are sold here.
Dubai Fish Souk
Though smelly and crowded, the fish souk is full of fresh fish. Variety of fish sold at Dubai Fish Souk includes King Fish, Rock Cod, Tuna, Lobster, Crab, King Prawn, Squid, Pomfret, Sardine et al.