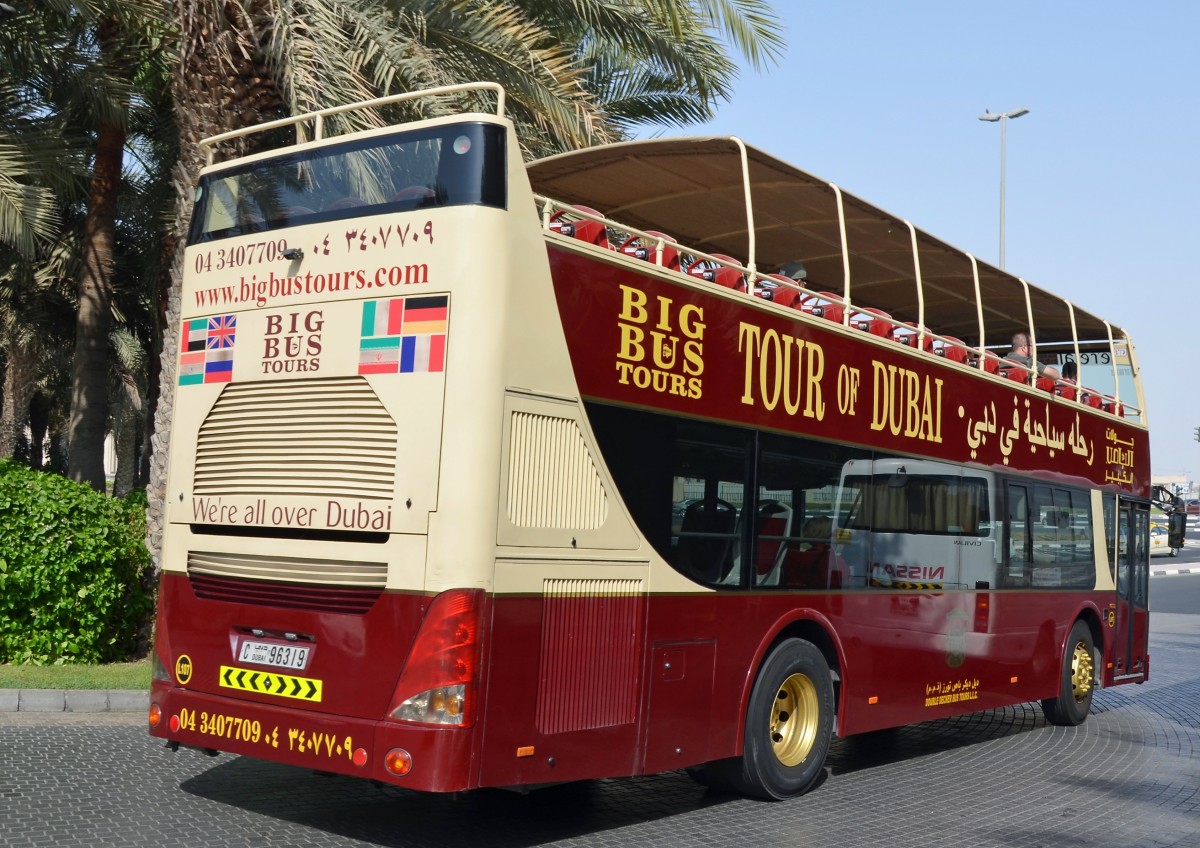 Dubai is a city full of wonderful monuments, sights and variety of entertainment places! So...if you wish to take a ride down this city and have a sightseeing experience, you can opt for Hop on Hop off bus tours.
Opt for Dubai city tours and enjoy your sightseeing with these carefully planned and executed bus tours. The tours allow you to hop on and off at any stop within the scheduled timings.

You can make a choice from various routes, namely the city tour, beach tour and marina tour with the options for 1 day, 2 or 3 days tours. You can also take a ride on RTA water bus. Also, you can enjoy camel rides and have a great time watching the sunset in deserts.

Here's more about the tours which will take you around the city and help you get a perfect sightseeing experience!

The open-top bus tour of Dubai will take you to all the famous Dubai attractions.
The buses have both air-conditioned cabins and open-air seats. You can book the Dubai night tour and watch the glittering city, its amazing skyline while gauging on to the dates and coffee which are served on your arrival on the bus.
The day time tours have a running commentary in 12 precoded languages to know more about the city in details. The main attractions which are covered in the tours are:
Burj Al Arab
Jumeirah Mosque
Al Fahidi Fort
The Gold and Spice souk
Burj Khalifa
Jumeirah Park and Public Beach
Sheikh Saed Al Maktoum's House
Dubai Creek
Emirates Tower
Dubai Marina
Palm Jumeirah island
Bur Dubai (Old Dubai)
The open-top bus tours provide commentary and guidance during onboard. You can thus get acquainted with the history and culture of the city as well as indulge in a wonderful sightseeing experience! These tours also provide services like river cruises and free museum entry to improve your sightseeing experience. If you are not travelling in a pre guided tour along with some travel agency then better opt for these Bus Rides, so that you can have an undoubtedly amazing trip around the city of Dubai, without missing important attractions.