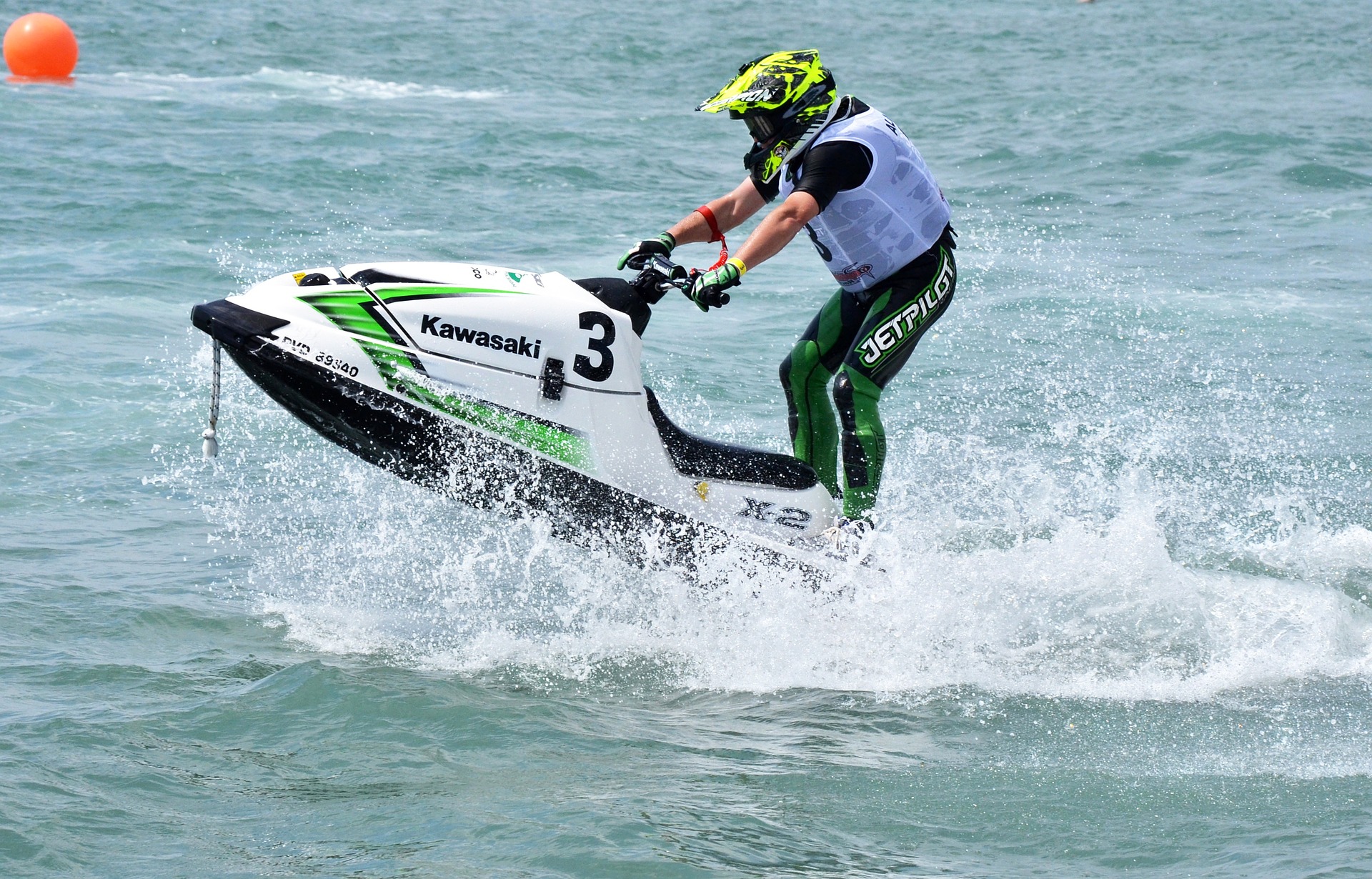 Dubai has a range of amazing
attractions
for enthusiastic travellers. For the visitors who wish to get into some thrilling adventurous experience, this city has numerous mind-blowing adventure sports.
Given below are some adventure sports in Dubai which are all set to give you thrilling memories of your visit.

Jet Skiing - A dash in the Dubai waters at the speed of 70 km/h on a scooter can be exciting for every courageous soul! Although jet skiing is a restricted sport in Dubai, there are many beaches like Dubai Marina and Jumeirah beaches where this sport is permitted. The average cost is around 300 AED for 30 minutes per person.

Bungee jumping - You cannot miss  Bungee jumping in Dubai. Bungee jumping is available at many different locations in Dubai. One of them is the Gravity Zone.  Also, there are places like Dubai Kartdrome in Motor City where you can get to experience bungee jumping.  The average price for Bungee jumping is around 340 AED.
Sandboarding - Dubai has this latest supersport on the list for you. It is a unique experience to plunge into the dunes of the Arabian Desert.  The activity takes place from the height of 1,000 feet, and you slide down the dunes similarly as you do from ice. This sport is open to all and gives an amazing thrill.

Shark Diving - Have you ever thought about diving in the waters with sharks? This also can be done in Dubai!  Experience the thrill of diving with sharks in the Dubai Mall Aquarium. The Aquarium & Underwater Zoo is a 10-million-litre tank which is one of the largest suspended aquariums. It has the largest collection of Sand Tiger Sharks in the world. The activity is supervised by highly trained Dive Masters. This is bound to be a unique experience which has to be experienced by travellers who like an adventure.
Fly board 
- This activity makes you surf, and swim underwater. It gives you both; flying as well as swimming experience. This adventure activity is not held in deep waters so is a safe deal! The average price for the activity is around 300 AED per person for 30 minutes.
So, whenever you plan to visit Dubai, keep a time slot for these amazing adventures.