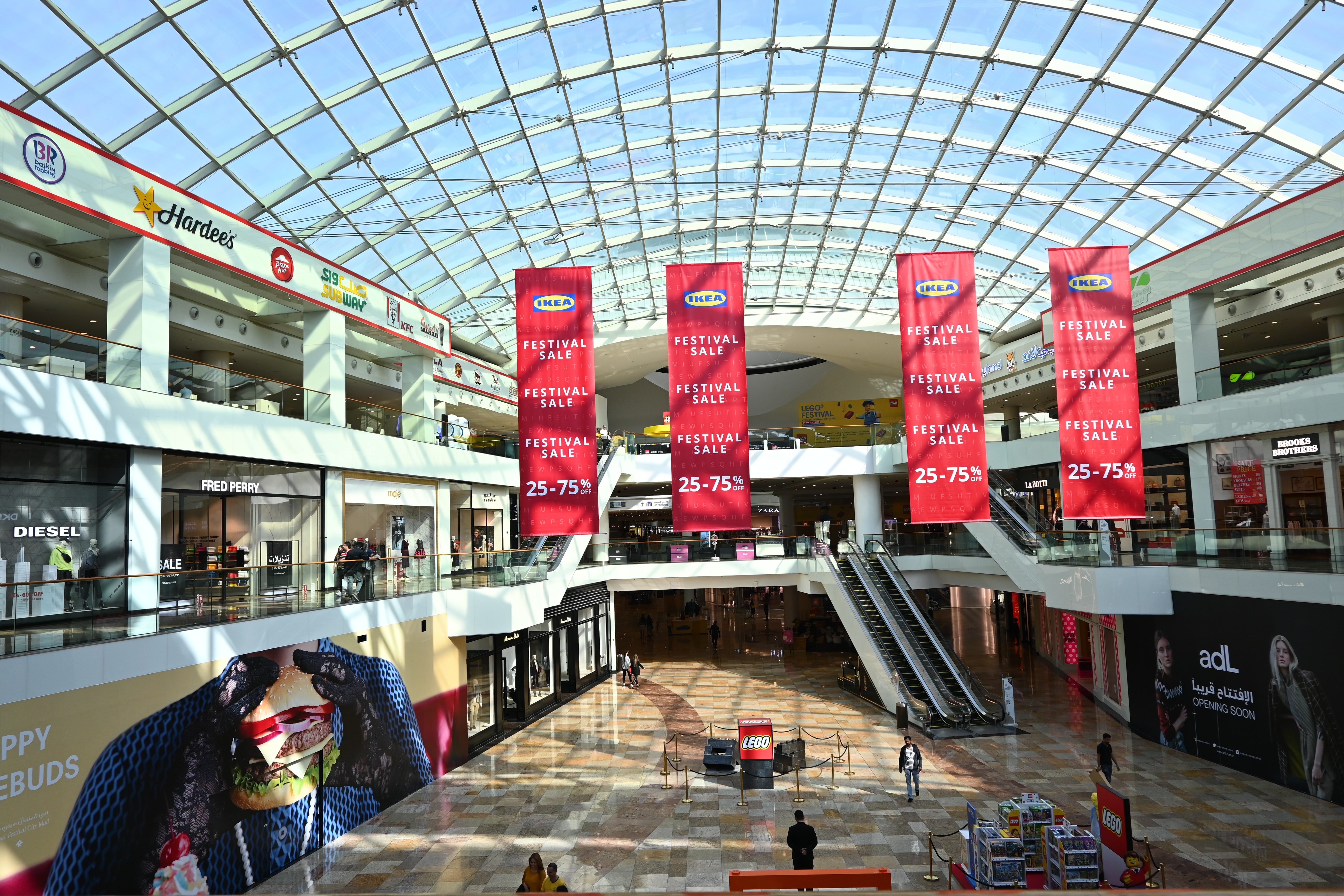 In 2014, the Dubai Shopping Festival or DSF as it is fondly called will lay forth the best in international fashion brands and shopping opportunities with products on display from household to cars and whatnot!
This is the 19th year of DSF and it has come up with the theme "Shop At Your Best" which entails shoppers to avail great discounts, sales and promotions all through the 32-day festival until February 2, 2014. Besides shopping, the event features dazzling fashion shows, market trials and makeover opportunities. Here are a few that might interest you.
The Cocoon: January 13 and 14
The Cocoon at the Dubai Mall is offering shoppers free makeover and style consultation sessions, right from hair, make-up, manicure and other beauty leaving every partaker feeling great.
DSF Vertical Catwalk: till January 20
The DSF Vertical Catwalk will feature trained dancers and models sporting the latest fashion trends while performing choreographed vertical acrobatics in front of the world's tallest building, the Burj Khalifa and Dubai Mall.
The Abaya Select show: January 22
The Abaya select is an elite show, where entry is by-invitation-only. The top world fashion designers showcase their clothes to potential buyers and clients in Dubai.
Market Outside the Box: January 23 – February 2
Market Outside the Box is an initiative to promote sustainable fashion and lifestyle through retail spaces created out of recycled cargo containers. There will be kiosks, cafes and thrilling entertainment happening at the Burj Khalifa, Downtown Dubai.
IT Closet: till February 2
The IT Closet is a unique place where people can experience virtual shopping using special imaging systems. The innovative technology allows visitors to wear different types of clothes, try accessories from many separate stores without physically trying them. The IT Closet is at The Dubai Mall and Deira City Centre.
Fashion Squad: till February 2
Fashion Squad is a team of renowned fashion designers who will roam on the streets of Dubai to pick up the best-dressed shopper who will win shopping vouchers for different brands.
As an international traveller get ready to welcome DSF by utilizing special fares announced by the Emirates. Book
flights to Dubai
as soon as possible!