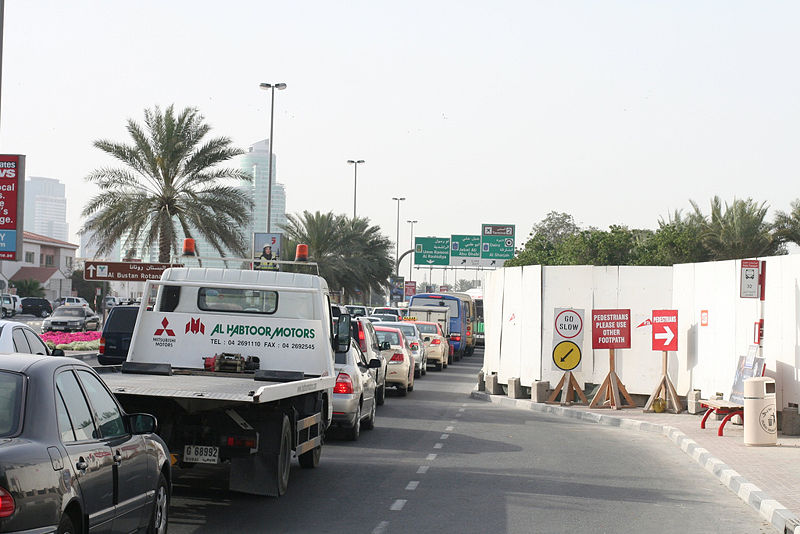 If you are new to Dubai you may be a bit bewildered and a bit confused at first, trying to figure out the traffic rules in Dubai. Owing to a large number of nationalities, a lot of driving styles are witnessed in Dubai, from safe to average, to downright reckless too.
Dubai has one of the highest per capita road deaths in the world. Tolerance level for driving with alcohol is zero and can result in jail and deportation. Seemingly rude hand gestures may land you in court or even in jail. While westerners may find the roads chaotic, people from the Asian countries and the Gulf find them organized. A black points system and fines for certain offences operate to ensure safe driving conditions in Dubai. The offender earns black points according to the seriousness of the traffic rule violation and the driving licence is confiscated for a number of days in accordance with the black points earned. For serious offences like jumping a red light, driving without a seatbelt and failing to produce a valid licence you may need to pay fines on the spot in cash or card swipes. For other offences, you can pay the fine online at Dubai police website. In case of even a small accident, garages and repair centres will not do any kind of repairs and restoration work without the issuance of an accident report from the Dubai Traffic Police. 

Defensive and alert driving is required in Dubai to avoid a mishap. Drivers need to watch out for pedestrians darting across the road, appearing from nowhere. You may suddenly find your car being barred by a camel on roads outside the city.