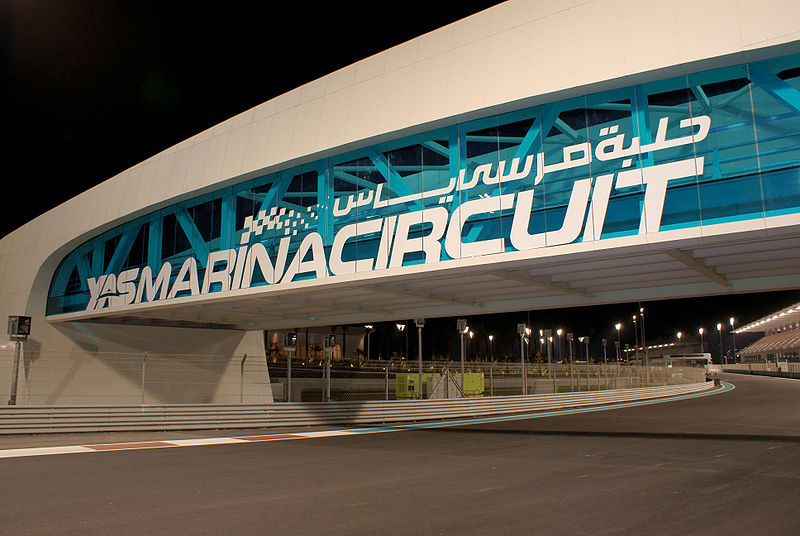 Imagination is like a wobbly horse that can reach anywhere. At times, you would think twice or thrice, but unfenced thoughts do not need wings to fly. In life, you see so many dreams however nine out of ten dreams stay wrapped. If you are a die-hard fan of Formula 1 racing, but never got a chance to attend, then its the right time to unleash your dream and fulfil your hidden desires.
There is no doubt Yas Marina Circuit, Abu Dhabi will be the next destination for car lovers. You should mark your calendar and stay unengaged especially on 4-5th March 2011. Upcoming Yas Drag Racing Festival is a kind of gala event for everybody who wants to feel the heat of speed, power, and performance. Top fullers with a capacity of 8,000 horsepower and high speed of about 500 km/h will strangle your mind. You will get a chance to watch the ultimate Top Fuel dragster race. The 2007 Top Fuel Vice-Champion Hot Rod Fuller will go head to head against 2010 FIA World Champion, Urs Erbacher. The top drag race teams will enthral you you'll find it hard to forget such a remarkable event. The GCC competing cars as well as motorcycles of various race categories especially the Pro Mods with 1700 horsepower engine will be the centre of attraction.
The general admission will be available on first come first serve basis. There will be no reservation for grandstand seats. Golden circle, a special ticket will offer amazing views of all the action from the starting grid. Majlis, an exclusive ticket package will include non-reserved grandstand seat however you will have access to air-conditioned hospitality pavilion. You will enjoy unlimited modern Arabic mezzes and non-alcoholic beverages right at the Drag Racing Centre Tower.
What are you waiting for! Right away avail
Abu Dhabi flights
and explore your dream to visit Abu Dhabi so that you can feel the scorching sound of wheels.