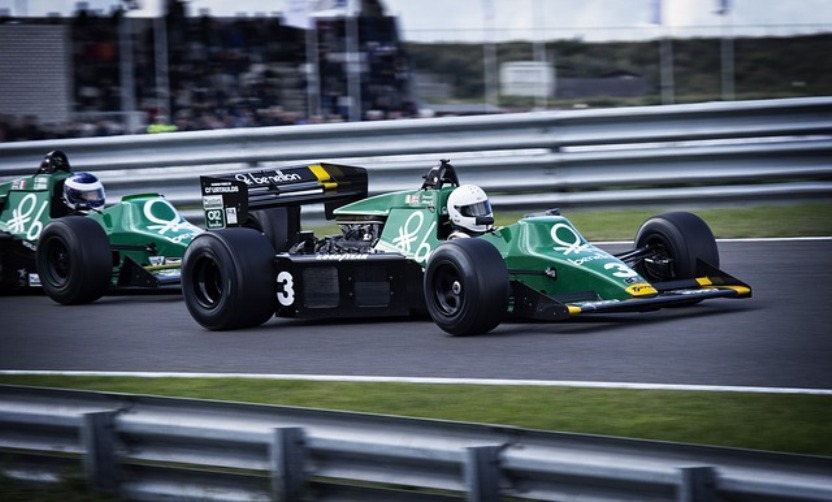 The inaugural Formula 1 Esports Series World Championship came to an exciting climax this month in Abu Dhabi, crowning Britain's Brendan Leigh as the first virtual F1 world champion following the three-race finals staged at Abu Dhabi's Yas Marina circuit.
The Esports series, which ran from September to November, came to an exciting end on the weekend of the actual Abu Dhabi Grand Prix (November 24-25). Although Esports is by no means a traditional sport in the UAE, it has certainly left its mark on the Middle East nation.
The Formula 1 Esports Series was launched in partnership with Formula One, as well as video game developer Codemasters and events specialists Gfinity. Over 60,000 F1 Esports fanatics signed up for the Series, which was whittled down to a group of just 20 drivers for the exciting finale in Abu Dhabi. American-based company Liberty Media completed a $4.6bn buyout of Formula 1 in January 2017 and ever since has acknowledged the growing potential for Formula 1 Esports in terms of revenue and the chance to connect the sport with the next generation.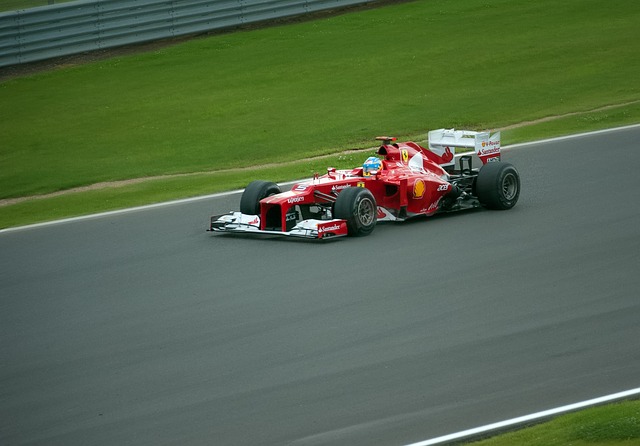 From the Home Counties to world champion
Brendan Leigh from Reading, England, eventually secured the title in a nail-biting deciding race which saw Leigh, Fabrizio Denoso and Sven Zurner all in with a shout of winning the championship before the final race began. Going into the final lap, Brendan Leigh was tailing the rear of Fabrizio Denoso's Mercedes and it was Leigh who eventually forced the error from the Chilean youngster to steal through and take the title. It was a marvelous showcase of skill and determination for sports fans in UAE. As the winner of the inaugural Formula 1 Esports Series, Leigh has earned the right to be included as a non-driver character within the next F1 2018 video game and the F1 Esports Champion Expert for 2018. Leigh has also secured automatic qualification for the semi-finals of the next Esports Series in 2018.
Formula One taking note of Esports Series success
The success of F1 Esports Series 2017 has captured the imagination of some of the real-life Formula One participants. Zak Brown, McLaren's executive director, refused to rule out a time when all real-life teams could employ their own virtual F1 racing team to compete in a championship side by side. Furthermore, Spanish veteran Fernando Alonso has formed his very own Formula 1 Esports team, called FA Racing G2 Logitech G. Alonso said of his new-look venture: "It's a starting point. [eSports] is going to get bigger and bigger and it will grow up very quickly in the next couple of years."
What does the future hold for Esports in general?
There is no doubt that live Esports tournaments are already raking in millions of dollars' worth of revenue. In the UK alone, revenues generated from game event ticket sales soared by more than a fifth (20.6%) to £7.48m, up from £6.2m in 2015. Worldwide, Esports revenues are predicted to hit over £520m in 2017 according to Newzoo and are forecast to break the one billion pound barrier (£1.1bn) by 2022. As the competition for Esports gaming hots up, punters are now able to place bets with bookmakers such as Betway on their favorite Esports gamers and teams to win in the biggest tournaments hosted around the globe. Formula One's second most successful team in its history, McLaren also unveiled a "World's Fastest Gamer" competition in a bid to find a suitable simulator driver for virtual racing, eventually won by Rudy van Buren. Furthermore, the Formula E series – the all-electric racing championship – hosted a virtual race between its drivers and Esports gamers, with Dutch Esports racer Bono Huis coming out on top of the real-life drivers to scoop a whopping £150,000 jackpot.
There is no doubt that the production of this year's Formula 1 Esports Series was particularly impressive. In fact, spend just five minutes watching the show of the finals and you'll quickly forget that you're not watching the real thing. The beauty of Esports is that it has given ordinary people with real-life jobs and a passion for gaming a chance to showcase their skills. The world champion, Brendan Leigh, is a kitchen manager back home in Berkshire and although he only drives for the sheer adrenaline buzz of virtual racing, Leigh would seriously consider the chance to make a living out of Esports if the opportunity now arises.
"The future of sim racing is very bright," said Leigh. "The chance to be a sim driver for McLaren provides credibility for the whole virtual side of the sport."