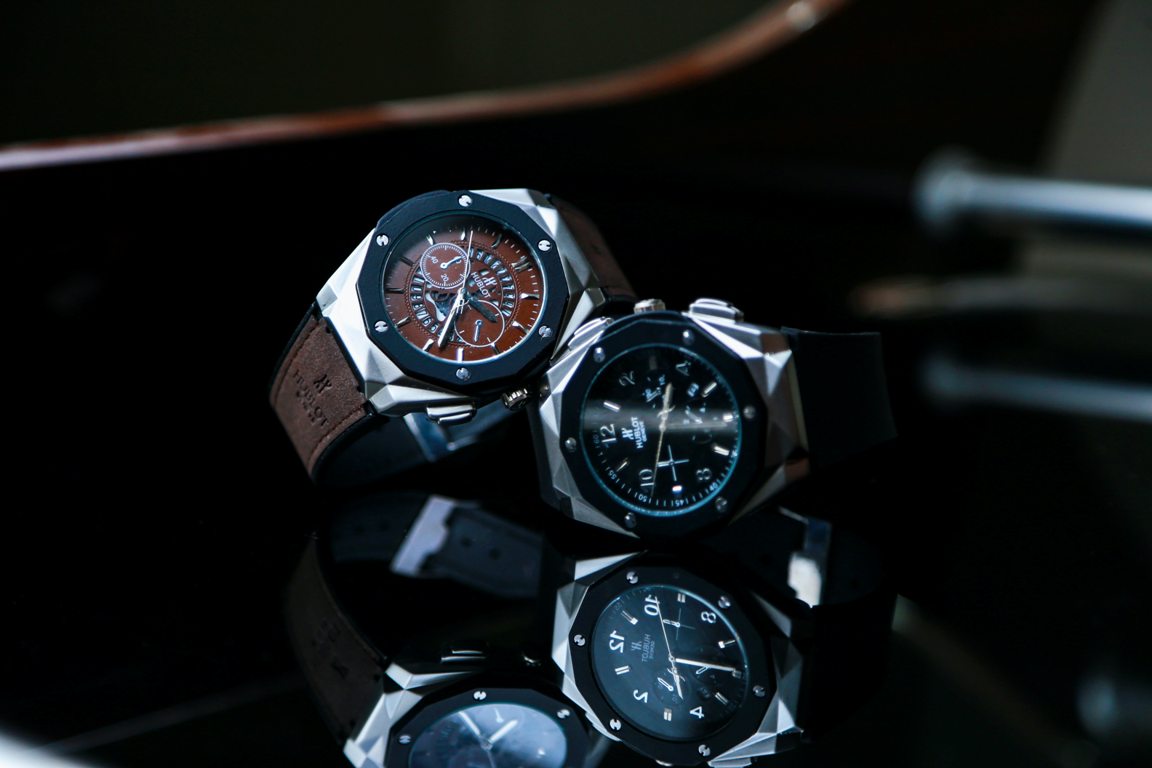 The post-pandemic era has brought a lot of changes to our lifestyle including the way we shop. Now we can shop online for anything including luxury watches in Dubai. But when buying such expensive products, one has to be careful about a few things. These things are listed below.
Buying luxury watches online in Dubai
Online shopping has not just become a convenience factor but also a need of the hour. While you can shop for almost anything online, many people still hesitate while buying expensive things like luxury watches online.
If you have been eyeing at a watch online but you are not sure if you should click that "proceed to checkout" button or not, you are at the right place. In this article, we will guide you through the things you should look after while buying premium watches online.
Pre-owned vs new premium watches
Owning a high-end watch is a part of the luxury life in Dubai. Here, you can even get brand new watches from the likes of Rolex and Patek Philippe via their official stores. But there are also websites that have watches that were purchased from the brand but were never opened or used.
According to watchmaestro.com, it is always better to go in with a pre-owned one that has never been used before. This is due to the fact that a high-end watch straight from its retailer is not that easy to get as they have a huge waiting period. Depending on the watch you want, you might have to get on a waitlist that is as long as even 8 years
Never buy into an offer too good to be true
There are going to be countless times when you will witness deals that will look too good to be true. If the intuition inside you is telling you to stay away, you probably should listen to it.
Shopping online surely has its own set of benefits. Due to the fact that it is being directly shipped to you and the owner does not have to maintain a whole physical store for this, he will be able to give you a significant discount over the ones found offline. But this does not mean that you can get a watch worth 500,000 for less than 200,000. Such kinds of deals should always alert your senses even more. 
So, it is good that you do your market research and do not fall into a fishy deal.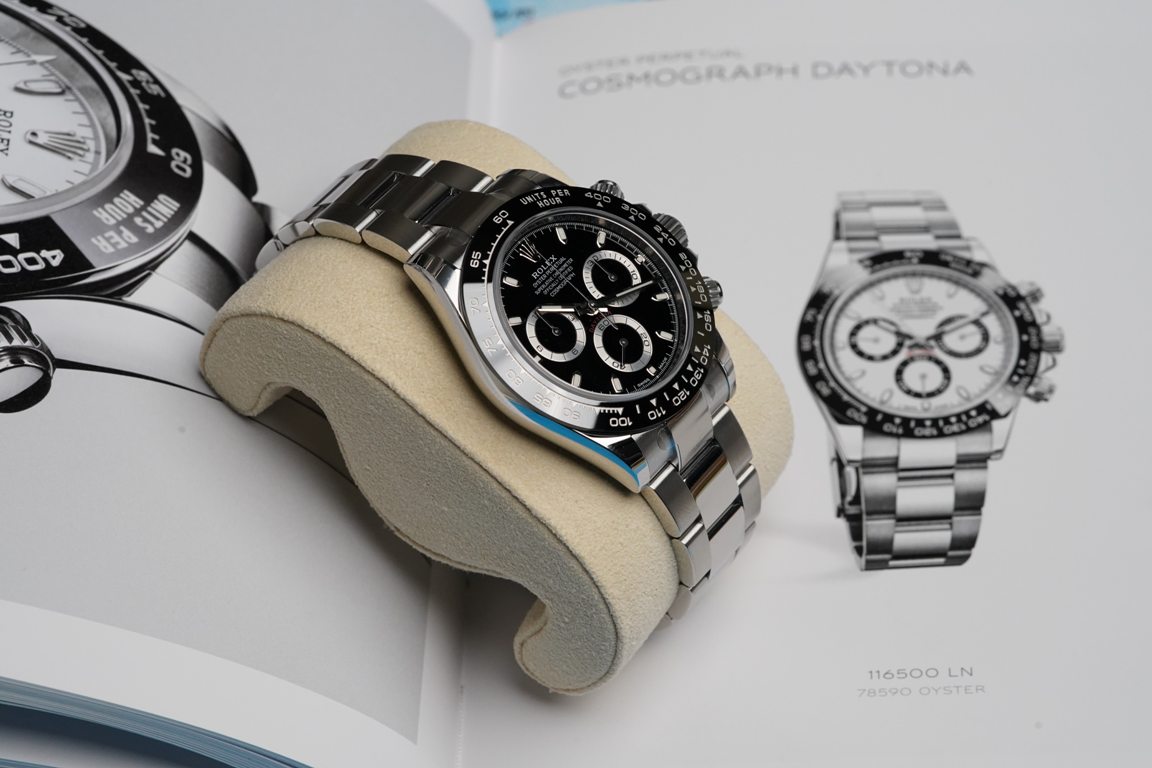 Watch service history
Unlike regular quartz watches, premium high-end watches mostly feature mechanical or automatic movements. Due to this, these watches require regular maintenance for optimum performance. The regular service also makes sure that the watch lasts for decades.
Fortunately, all these watches have a proper service record. You can check the description if anything of sorts is mentioned or you can reach out to the website support team and request for the service record. If the watch is brand new, this is not something you have to worry about. But if it is not the case, you should definitely check the records.
Warranty and return policy
When shopping online, it is almost a necessity to check the website's warranty and return policies. You do not want to get a luxury watch that costs thousands of dollars and get stuck with a cracked crystal or a scuffed-up bracelet. Most of these websites offer complete information about the website and you have to make sure that the piece you receive matches the description you saw on the website.
If that is not the case, you should be able to return the product. You don't want to show up at sophisticated events with a watch that does not work. Most reputed websites offer a return window of at least 7 days. Sometimes this window can be 14 days or even 30 days depending on the website. But it is worth noting that since these watches are quite expensive, the return period is mostly locked to 14 days.
To ensure that you do not get stuck with a defective product, you should open the package as soon as it arrives and check the product thoroughly. If you find any defect, you should contact the website as soon as possible. It is also recommended that you take a video of the unboxing so that you can show it as proof that the watch was already damaged when it arrived.
As far as warranty is concerned, when you buy a brand new watch, you usually get a warranty of 2 years. Sometimes the warranty goes all the way up to 5 years. But when purchasing a pre-owned watch online, you have to check the remaining warranty period from the manufacturer. You should also check if the website itself is offering some sort of warranty or not.
These watches are priced high and their servicing is also not cheap. This means a warranty can come in really handy.
Watch condition
One thing that gets really important to check while buying a used watch is its condition. Even though most people use high-end watches with the utmost care, there are still chances that you could get a scuffed-up timepiece. In order to not fall into the trap, you should ensure you check all the images of the watch properly.
If the images are missing, you can reach out to the website's support team and request some clear images of the watch. At a close glance at the pictures, you will be able to judge the condition of the watch. If you find too many scratches or marks on the watch, it is better that you pass on to that one and look for another watch.
In case the watch is really expensive, it would be great if you can take a flight to the seller's location and take a look at the watch in person. Even though this kills the motive of buying it online, it will at least give you better peace of mind. And who knows you might still get a better deal than your nearby pre-owned watch dealer.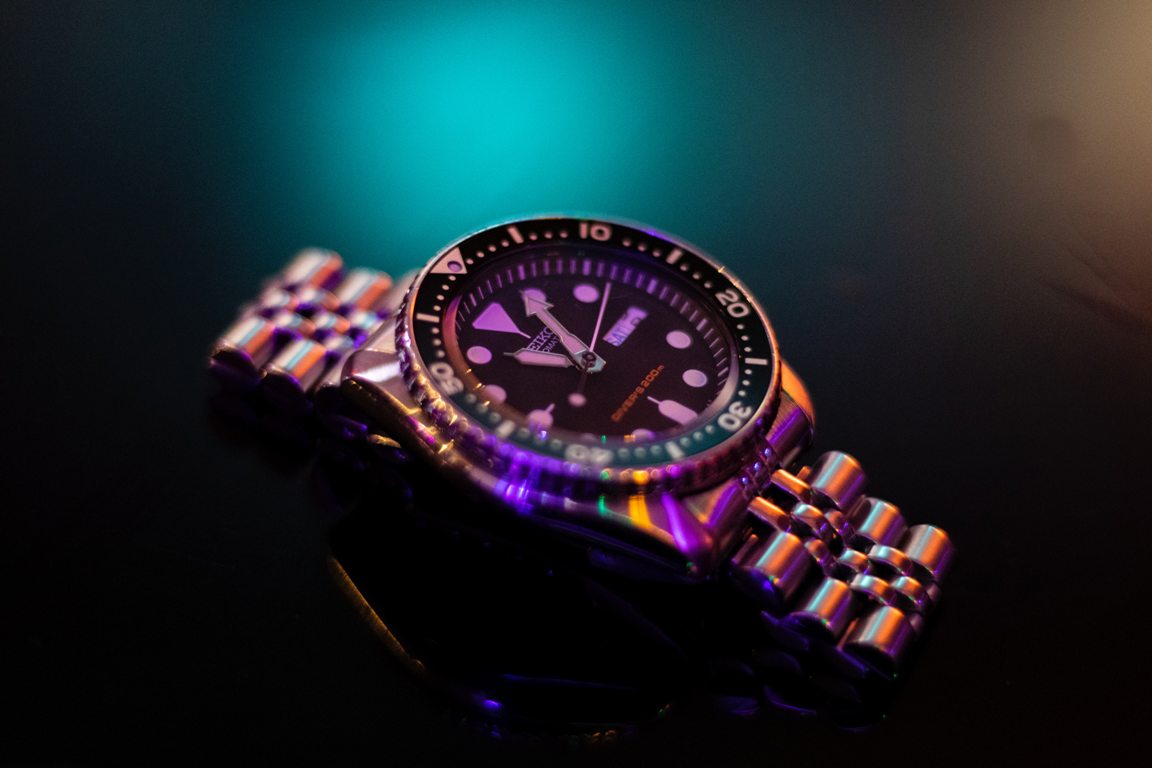 Fake vs Original
Lately, there have been some really good fakes of these premium watches available on the market. You would never want to get out of a luxury sports car with a fake Rolex in your hand. These super fake watchmakers have become really clever and they have been manufacturing some convincing counterfeit watches. So, it is essential that you check before you buy anything.
When buying the watch online, you cannot be really sure whether the watch is real or a counterfeit watch. But there are still some things you should take care of. At the time of browsing through the images of the watches, you should look closely. Also, you should look for some sort of certificate that guarantees the authenticity of the timepiece.
Should you buy luxury watches online?
Definitely. Buying high-end watches in Dubai through online websites should not be a problem. It is just that you have to take care of the aforementioned points and you should be good to go. You will most likely get a striking deal on your next purchase.