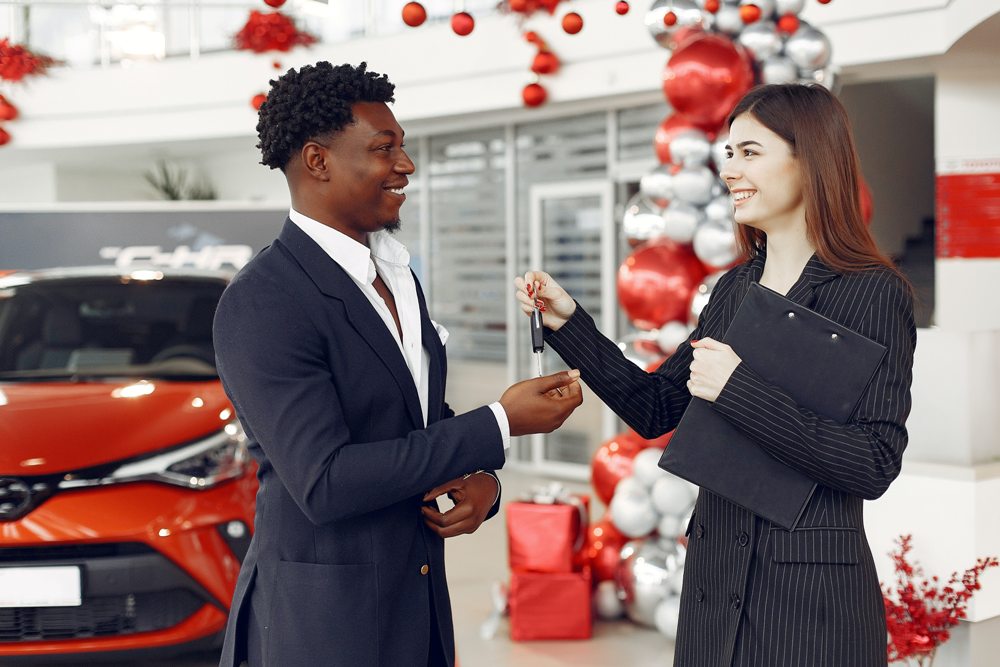 Dubai is a city where people promote a rich lifestyle and they do that by driving luxury cars around the city. If you are in Dubai, you can also drive one by simply renting it out. Yes, renting a Ferrari or a Lamborghini is an easy process in the UAE.
With a plethora of options in luxury car rental in Dubai, people often tend to get confused between different models. If you have been stuck in a similar situation, here's a quick glance at the top 7 luxury cars you can rent in Dubai.
Rolls Royce Wraith
Rolls Royce Wraith is one of the most luxurious cars to be in. You can always choose to rent one in Dubai and have fun with its 6-liter twin-turbo V12 engine, which generates 624hp of power. Since the car can accommodate up to 4 passengers, including the driver, you can take your family out on the opulent vehicle.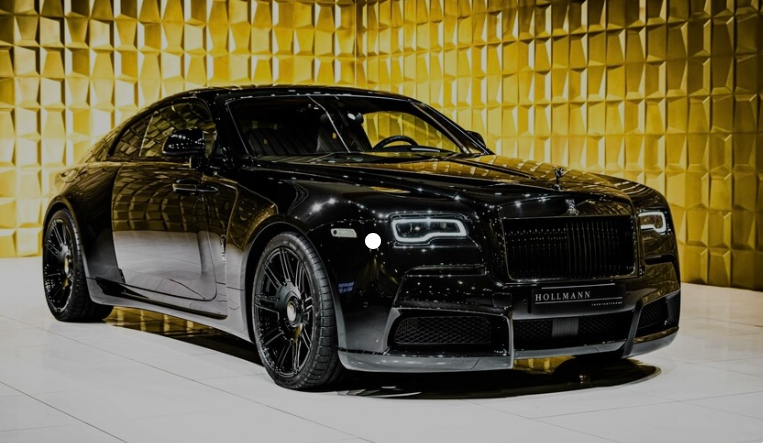 The car has so many interesting features including button-controlled doors. The driver can close the door with just a click of a button and it works for the passenger door as well. The Wraith also has a feature-rich infotainment system and it comes with ventilated seats. As suggested by dubaisportscarrental.com, the Wraith offers a lot of modern features but also gets a bit of old-school touch to give a more classy vibe.
Overall, if you are in Dubai, it is highly recommended that you try out the Rolls Royce Wraith for at least a day.
Ferrari F8 Tributo
If you are in Dubai, the one thing that you would definitely want to experience is driving a sports car. And when talking about sports cars, the first thing that comes to mind is Ferrari. Among many luxury cars, you also have the option to rent a Ferrari F8 Tributo in Dubai. For around AED 5,000 per day, you can experience the kick that the twin-turbocharged 3.9-liter V8 engine has to offer.
The Ferrari F8 Tributo produces 710 horsepower and it does 0 to 100kmph in less than 3 seconds. The F8 Tributo gives you a whole different feeling while you drive it on the Sheikh Zayed Road looking at the tallest building, Burj Khalifa.
McLaren 720s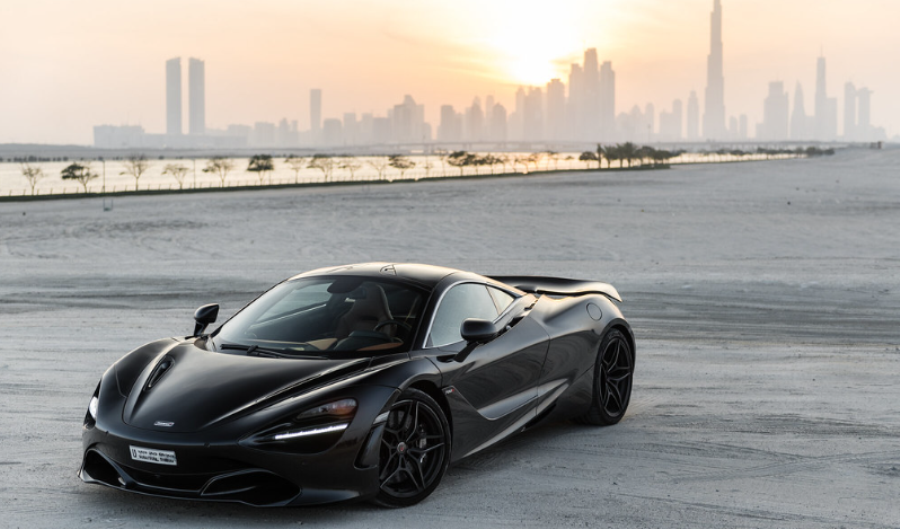 McLaren 720s is a sports car with a remarkable design and an astonishing interior. Under the hood, the 720s has a 4.0-liter twin-turbo V8 engine that produces 710 horsepower. With that being said, this particular car can do a 0 to 100kmph spin in less than 3 seconds and it can go all the way up to 341kmph.
Be it a track or the streets of Dubai, the McLaren 720s will never disappoint. Coming to the interior, the car has comfortable seats and leather all around the dashboard. The gauge cluster of the car only comes out when you start the car. It also has some other nifty features and it will sure give you a great time.
Porsche 911
Being behind the wheel of the Porsche 911 is a dream of many car enthusiasts. Fortunately, you can do just that by renting the iconic car in Dubai. There are multiple models of the Porsche 911 available for rent including the 911 Carrera, 911 4 GTS, and the S911 Carrera.
No matter which of the Porsche 911 models you pick, you are going to love the expression on people's faces when you take the car to any event. Also, the Porsche is not just powered by a powerful engine but it also gets all the latest features on board. From a feature-loaded infotainment system to an intuitive gauge cluster, you have it all.
Lamborghini Urus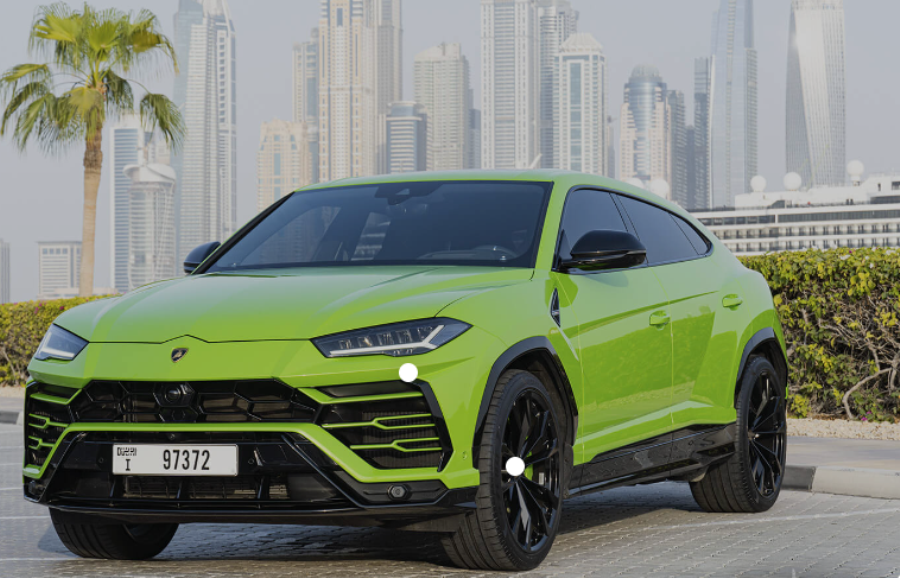 What if you want a sports car-like feeling but at the same time you would love to have something more family-friendly? Make way for the Lamborghini Urus. It is the first-ever SUV model from the Italian automobile brand. The Urus is hands-down one of the sportiest looking SUVs available in the market right now. It is not just the looks of the car but it has also got a powerful twin-turbo 4.0L V8 engine.
While you can enjoy the kick of the engine while driving, your family can have a great time with the best-in-class interior. The interior of the car is made out of very high-quality materials. There is a touchscreen infotainment system, which is very easy to use. There is also ambient climate control. Even though it is a sporty SUV, it has a spacious cabin and a good amount of space in the boot, where you can stuff all your shopping bags in.
Bentley Bentayga
Defining luxury, the Bentley Betayga has a lot to offer for a luxury car rental price of just AED 4,500 per day. Depending on the model you pick for rental, you can either get the 4.0 liter twin-turbocharged V8 petrol engine or the more exciting 6.0 liter W12 petrol engine.
Regardless of what engine option you get, you are always gonna be welcomed with tons of features inside the cabin. The car features an advanced infotainment system that comes built-in with Android Auto and Apple CarPlay. The car also gets luxury seats and comes with a lot of driving assistance features.
Mercedes G63
One of the most popular cars on the streets of Dubai has to be the Mercedes G63. This G-class Mercedes is a desirable SUV among car enthusiasts as it comes with a powerful engine, an amusing design, and a lot of features. The car features a twin-turbo V8 engine that produces 577 horsepower and 850Nm of torque.
The new G63 model also has tons of features inside. It has a screen in front of the driver where the gauge cluster is displayed. As it is a display, you can customize it as per your liking. The off-road vehicle also gets parking assistance features and a nice infotainment system. Overall, you can enjoy the ride in your G63 while you also enjoy the nightlife in Dubai.
Which one should you pick?
The answer to this question really boils down to your preference. If you are more of a sports car enthusiast, then you should rent a Ferrari F8 Tributo or a McLaren 720s. On the other hand, if you are someone who craves luxury, then you cannot go wrong with something like the Rolls Royce Wraith or the Bentley Bentayga. And if you are looking for a family SUV that will still allow you to have fun on the road, then you can rent a Lamborghini Urus or a Mercedes G63.