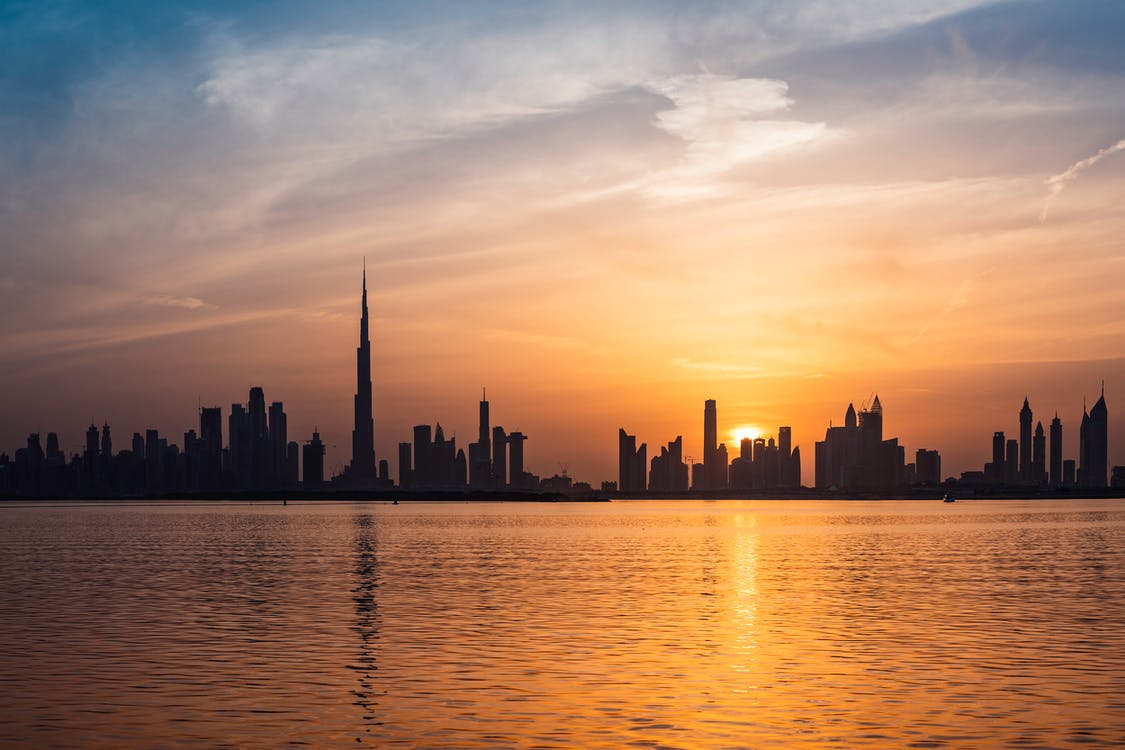 In the past few years Dubai has become a hotspot for investors. Private and public investments from the United States, the United Kingdom, Kuwait, India and Saudi Arabia have helped to transform the face of the city.
It now boasts sizeable numbers of spectacular resorts, although gaming remains illegal in this Muslim country. Even that may be set to change, with the Wynn casino brand hoping to launch a new hotel with rooms for gaming included within it, but until then visitors to Dubai can access online sites like 777 Casino if they wish to gamble during their trip.
In this article, we will be detailing some of the finest resorts that the city currently has to offer anyone lucky enough to be able to come to Dubai.
Grand Hyatt Dubai
When this resort complex first opened in 2003, it was the single biggest hotel in the city. That is no longer the case, but the Grand Hyatt remains one of the top places to stay. Part of the US-based but global Grand Hyatt hotel chain, its arrival in Dubai showed that outside investors were starting to see its potential.
Located within the Zabeel district that lies midway between the modern buildings that outside money has built and Dubai Airport, its height ensures anyone booking a room will have amazing views of the city's skyline. Once you have checked into your large and luxurious room, you can go for a swim in any of the four pools on site, or relax at the Ahasees Health & Fitness Club for a while.
The Grand Hyatt also has glorious garden areas to wander through and no less than 13 bars and restaurants that serve delicious Arabic foods.
Rixos Premium Dubai JBR
This is another opulent resort that investment from outside has brought to Dubai and again it is part of an international hotel chain. The spacious rooms available at the Rixos Premium Dubai JBR are fully stocked with amenities such as free wifi, mini-bars, flat screen televisions and air conditioning – important as the heat in Dubai can be a big surprise to western visitors!
The wider complex also has plenty to do, with a swimming pool, a fitness centre complete with workout room and gymnasium and even its very own beach. As befits its global status, the staff speak many languages, including Russian, French and English.
This resort is right in the centre of the Jumeirah Beach Residence area of Dubai, providing its rooms with beautiful ocean views. It is also close to many of the popular attractions that draw people to visit Dubai, like Raffles Botanical Garden and Dubai Garden Glow.
Fairmont The Palm
Found on Palm Jumeirah, Fairmont The Palm is another Dubai complex that provides a beachside setting. It has a total of 391 suites and guest rooms, as well as 10 restaurants that have a reputation for world class cuisine.
This resort is owned and run by a Kuwaiti company called IFA Hotels and Resorts and was opened a decade ago, in 2012. It is built in an Arabic style that distinguishes it from the many other resorts in the area, but you will be able to experience the same views of the Arabian Gulf and the Marina from any room on its 14 floors.
There is a boating area within the resort for those who enjoy water sports, plus a gymnasium and a spa for those who prefer to be pampered during their trip.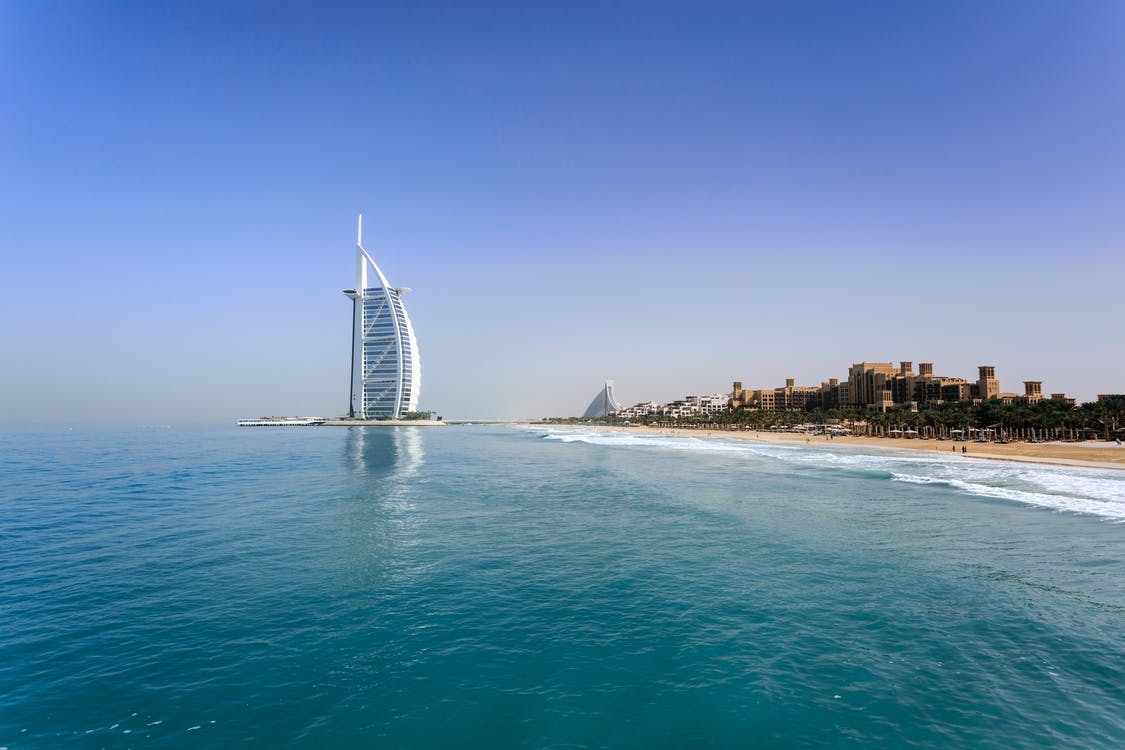 Nikki Beach Resort & Spa
The Nikki Beach Resort & Spa is another resort where you can laze away your stay on the golden beaches of Dubai. Covering a massive 52,000 sq ft, this complex is home to the Nikki Spa that will rejuvenate you before you go out to explore the delights that the city has to offer.
It also has four different restaurants and bars, the Café Nikki, Soul Lounge, Key West and Beach Club. Then there is a fitness centre for working off all that food and drink afterwards!
Another big plus point with this particular resort is that its location on the island of Pearl Jumeirah places it near to many of the city's key tourist sights and major shopping centres.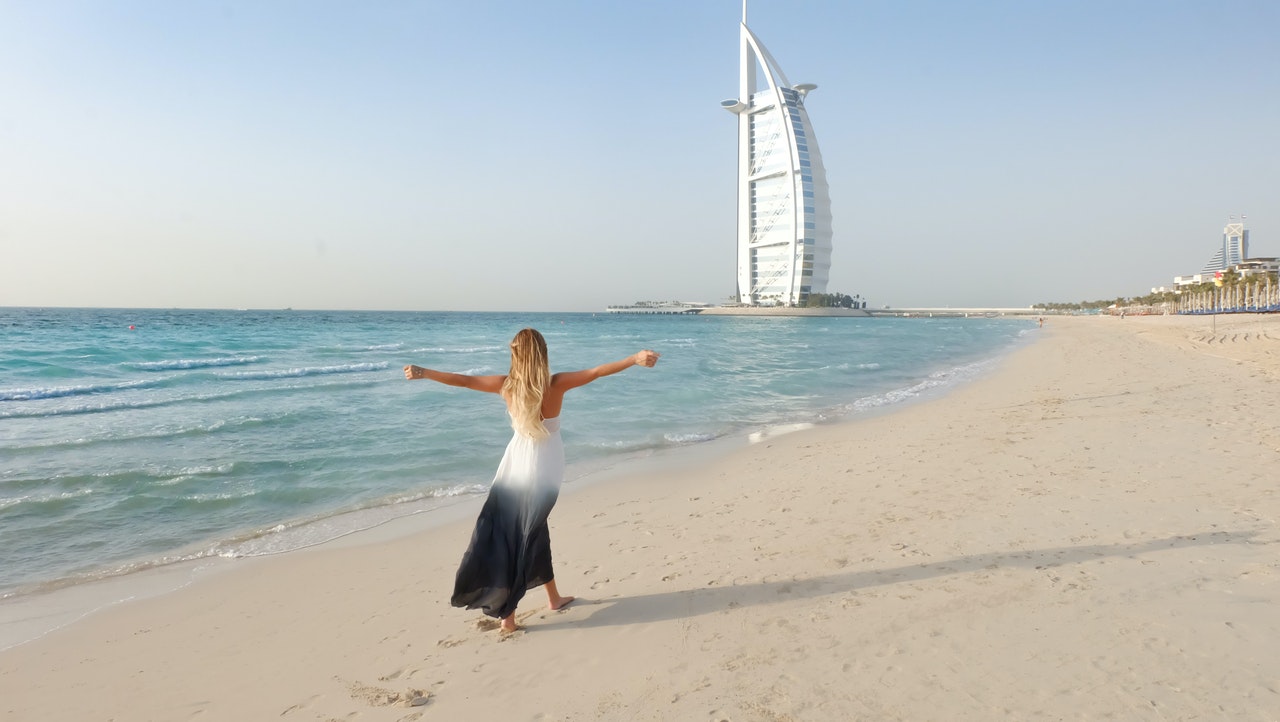 FIVE Palm Jumeirah
A second great resort on the palm tree shaped island of Palm Jumeirah is the FIVE Palm. It has no less than 470 rooms spread over 16 floors and is a stunning building that represents the new face of Dubai.
You can dance all night in the Vista Ballroom, swim in its heated pool or treat yourself to a stint in its ultra modern spa facility. There is also a beach for sunbathing, so visitors could easily spend their entire trip at the hotel.
FIVE Palm is one of the more recent additions to the city, having launched in March 2017 and it is part of the FIVE Holdings company based in Mumbai, India.
These five fantastic resorts are the result of investment from different parts of the world and there are clear signs that this will continue. Next in line could well be the Wynn, which would be the largest resort yet and would introduce casino to Dubai's entertainment offer.
These are the best places to stay during a trip to Dubai, which is a city that is set to continue to thrive in years to come.