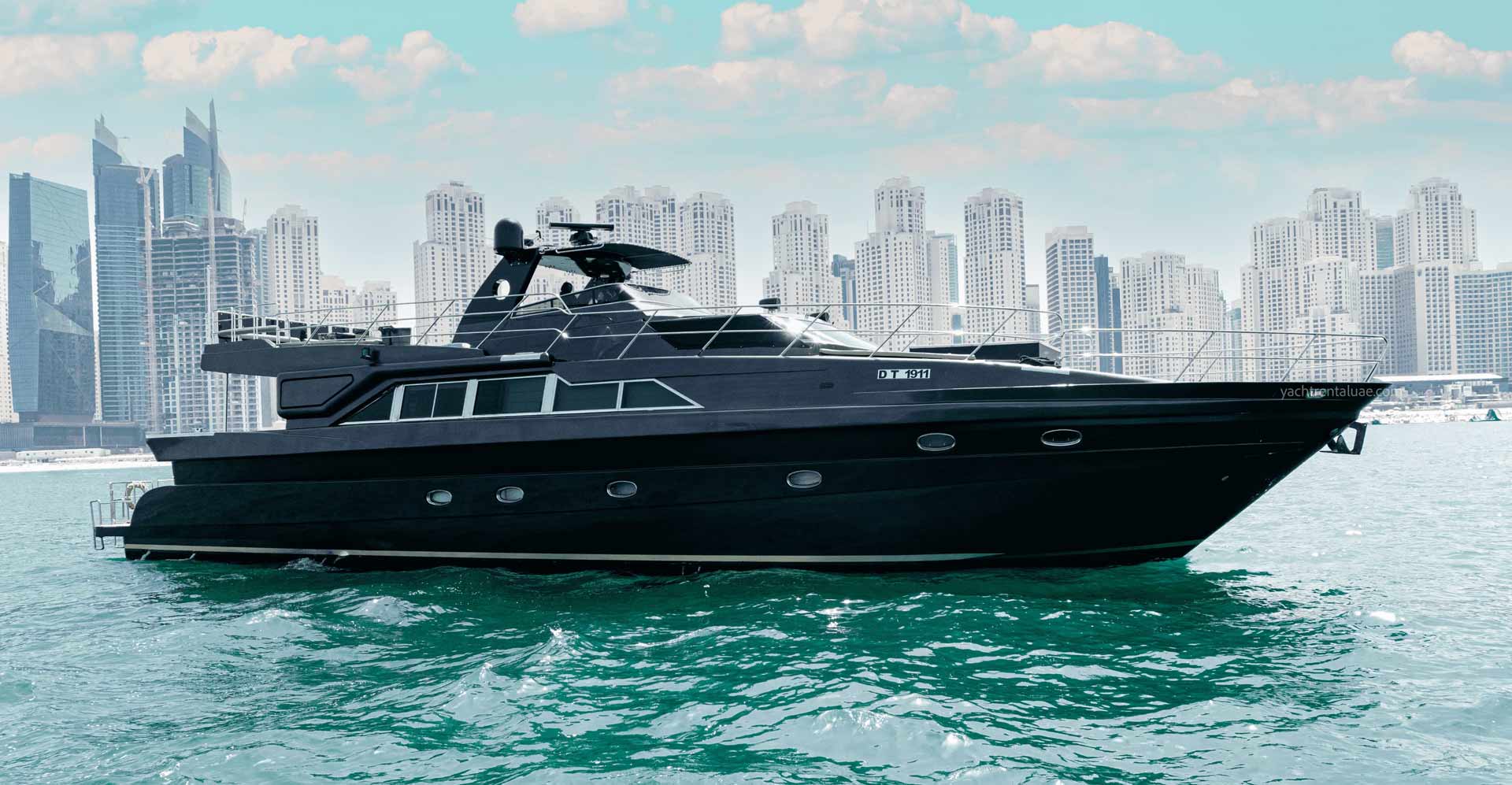 Whether you want to rent a luxury yacht in Dubai for an hour or a day, understanding the rental prices is a must before chartering. Several factors affect the cost of luxury yacht rental in Dubai includes – the size of the yacht you choose, the type of yacht, and how many will be on board.
Factors affecting luxury yacht rental prices
Before deciding to proceed with yacht rental, there are a few things you need to be aware of. We have come up with a list of things you need to consider before renting a luxury yacht for your next cruise.
Type of luxury yacht you want to rent – sailing or motorized
Based on the number of guests you invite; you may want to consider whether you want a sailing or a motorized yacht. Usually, motorized yachts are larger and can accommodate more guests. On the other hand, sailing yachts are mostly preferred for romantic getaways and offer you a unique experience.
Accordingly, you can further choose a yacht with sleeping cabins and good enough space offering a comfortable feel to your guests.
Consider the size of the yacht
Next, you need to consider the size of the yacht. The event you want to host plays a major role whether you're planning to throw a birthday party for your friends or want to enjoy a romantic evening with your special one. According to the suggestions provided by yachtrentaluae.com, deciding the size of the yacht is important to ease the rental process. You can find the right yacht for you by contacting yacht rental services in Dubai.
Rental season
During the holiday season, rental rates are usually very high. So, if you wish to spend less on renting a yacht, consider going for a sea ride during the off-peak season. The prices may vary depending on the season.
Cost of rental yacht
Next, you will need to consider the cost of yacht rental in Dubai Marina. As stated above, the yacht rental prices can vary depending on the yacht's size and the time you wish to rent it for. Get a quote from 2 to 3 companies to get clarity on how much it will cost to rent a yacht for your upcoming event. Choose the best one that offers a nominal quote within your budget.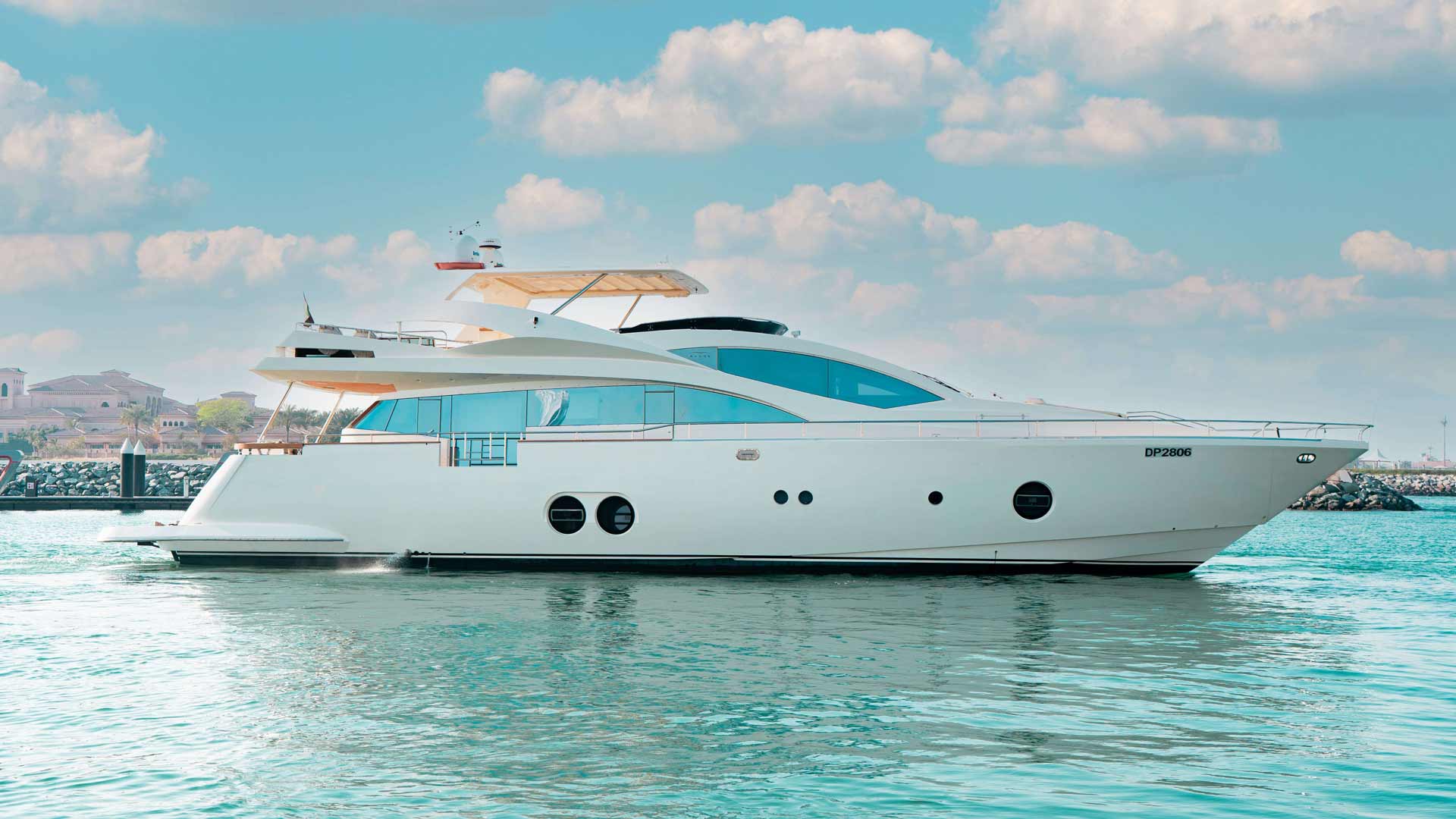 Inclusive yacht rental
When you're considering a luxury yacht rental in Dubai, please note that a few companies include fuel charges, food, drink, refreshment beverages, and toiletry supplies in their prices. But, others charge more for extras. So while choosing luxury yacht rental services, be sure about the rental cost and preplan your budget accordingly.
Availability of yacht for rent
You need to determine the time ranges for which you require the yacht. There are some companies that require advance booking. So be sure to check the yacht's availability and book your sea cruise in advance. This will help you avoid last-minute booking hassles.
Stunning luxury yacht collection
By cruising the stunning blue waters on a gloriously sunny day, you can enjoy the sightseeing opportunities of Dubai. Below, we have come up with a collection of luxury yacht rental in Dubai.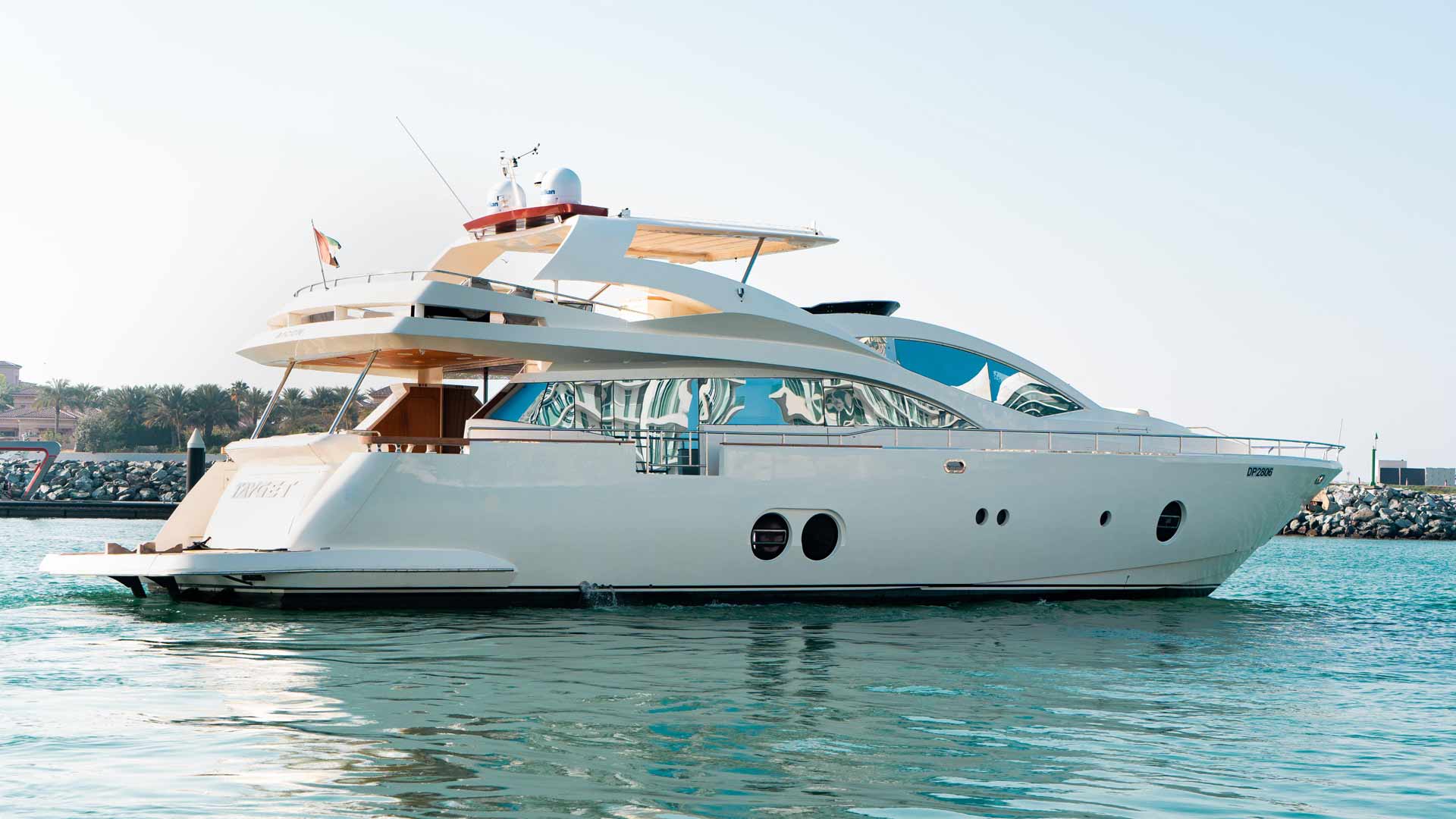 rental
The 85 feet sea cruiser is the right choice for you if you want a thrilling sailing experience. This superyacht can hold more than 30 passengers and features a Jacuzzi to take a bath and unwind. On the large flybridge, you can relax and enjoy the breathtaking views of the coastline of the Persian Gulf.
Tayget is an awesome pick when it comes to organizing a grand party. Besides the features and amenities, you can also enjoy water sports activities such as – jet-skiing, paddleboard, surfing, and more.
Yacht rental information:
Rental price – AED 3,800 per hour
Minimum charter – 4 hours
JStar yacht rental
This fabulous 50 ft. luxury yacht makes your journey more adventurous and exciting. JStar is well-known for its lavish interior, designed to create an intimate cruise experience. The yacht looks like a luxury home in the middle of the sea; this superyacht has the capacity of 12 passengers. It comes with three spacious cabins and a living room with comfortable sofas and couches.
Book this yacht now if you're looking for an elite spot to spend some quality time with your loved ones!
Yacht rental details:
Rental price: AED 650/hour and AED 10,000 per day
Minimum charter - 2 Hours
Gulf Craft 95 – D321
Get ready to experience the fantastic cruising experience over the blue water by chartering this 96 ft. yacht. From a stunning flybridge to a Jacuzzi, this yacht has all the amenities to make your sailing more comfortable like no other in the land of Burj Khalifa. This sailboat can hold up to 50 people, and it is lavishly designed with four cabins. Further, this yacht has a large deck space where you can relax and dance under the stars with your beloved one.
Yacht rental information:
Rental price: AED 2,200/hour and AED 30,000 per day
Minimum charter - 3 hours
Notorious yacht rental
This gorgeous yacht draws the attention of thrill-seekers. With the capacity to hold up to 10 passengers, the yacht is designed with state-of-the-art amenities such as Wi-Fi, air conditioning, audio stereo systems, and more. It comes with four spacious bedrooms, one master bedroom, and two cabins. It also has a bar with plush couches to relax your body and soul. Chartering this yacht will give you an unforgettable lifetime cruising experience. Enjoy the best day of your life while cruising on the sea.
Yacht rental price information:
Rental price: AED 4,000/hour and AED 40,000 per day
Minimum charter - 3 hours
Fairline 76 – Liberty
Enjoy a fruity cocktail and watch the blue waters by chartering a Liberty yacht in Dubai. With a stunning size of 76 feet and a maximum speed of 23 knots, this yacht is luxuriously designed to provide a comfortable cruising experience. This yacht comes with three cabins lavishly decorated and designed with modern furniture and state-of-the-art entertainment facilities to provide a perfect relaxing time. With a capacity to hold up to 33 guests, it is ideal for an extended stay.
Yacht rental details:
Rental price: AED 2,000/hour and AED 22,000 per day
Minimum charter - 3 hours
Code 8 yacht rental
This is the luxury yacht that draws all the attention while you cruise along the blue waters of the Arabian Sea. The 50ft stunning super cruiser comes with five cabins and a Jacuzzi lavishly decorated by Zuretti Interior Designers.
This yacht is an excellent choice for hosting events, as it can fit up to 50 guests and 10 overnight guests to stay with utmost comfort. This yacht gives you a chance to party as wildly as in any of the nightclubs in the city. It also comes with a living room with soft couches to sit, relax, and watch movies with your loved one. Get ready to enjoy a 5-star hotel experience in the middle of the sea by booking Code 8 yacht for rent.
Yacht rental information:
Rental price: AED 16,000/hour and AED 160,000 per day
Minimum charter - 3 hours
Conclusion
There are different options available for luxury yacht rental in Dubai. By chartering a cruiser in Dubai, you can enjoy an excellent experience for a lifetime and explore more fun water sports activities with your friends.