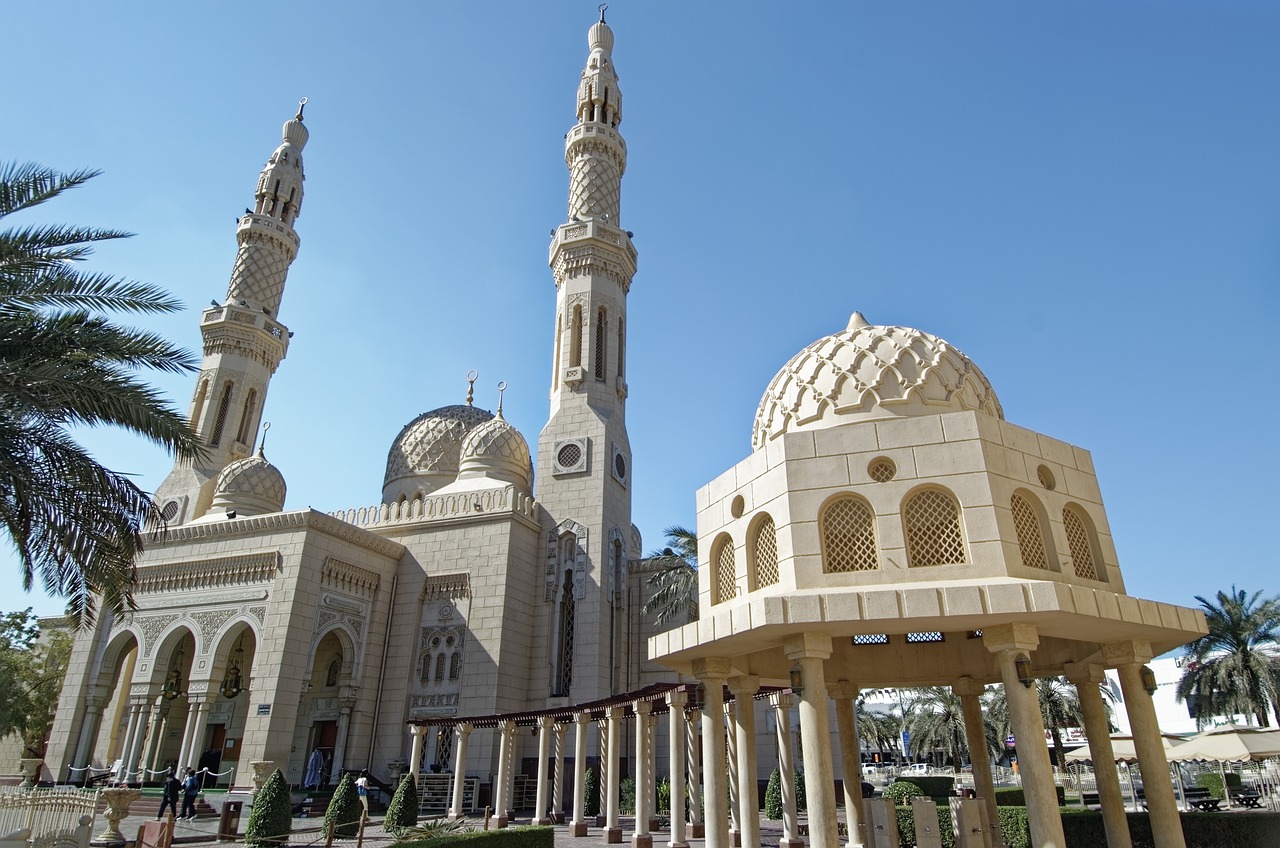 The Arabian city of Dubai is known for luxury and extravagance in every sector of hospitality and tourism. Still, there is also an unexplored part of the city that focuses on the well-known city attractions and the city's culture. If you are tired of visiting the Dubai Mall or the Burj Khalifa, then make sure to stop by the Jumeirah Mosque, a hidden gem in the city.
Unlike the Sheikh Zayed Mosque, a more ornately designed and luxurious building, the Jumeirah Mosque in Dubai was built in a traditional Fatimid style of architecture commonly seen in Egypt and Syria. Constructed in 1979, this mosque in UAE is among the few open to the public, especially to non-Muslims. Under the initiative of Sheikh Rashid bin Saeed Al Maktoum, the mosque was created to be a part of the 'Open Doors. Open Minds' program of Sheikh Mohammed Centre for Cultural Understanding.
The Jumeirah Mosque is located right in the centre of Dubai city. It is widely known among the most photographed mosques in Dubai because of its beautiful design and architecture. Situated close by the Dubai Marina, the mosque is made of pure white stone featuring intricate geometric designs, making it an awe-inspiring landmark. There are two minarets to the mosque and multiple domes that showcase the keel motifs and Arabic calligraphy. While it is not the biggest, the beautiful sacred location can house up to 1300 people during Friday prayer hours.
Guided admissions to enter the premises are conducted on most days, except National Holidays and require booking in advance because of the popularity. The price to enter is small compared to the beauty and detailed decor you will find inside. Because of its religious significance, the mosque has strict rules for anyone entering, including a proper dress code for both men and women. Be prepared to follow the law and respect local traditions even if you are not religious.
The most important part about visiting this location is that the Jumeirah Mosque image has been printed on the local AED 500 bill!