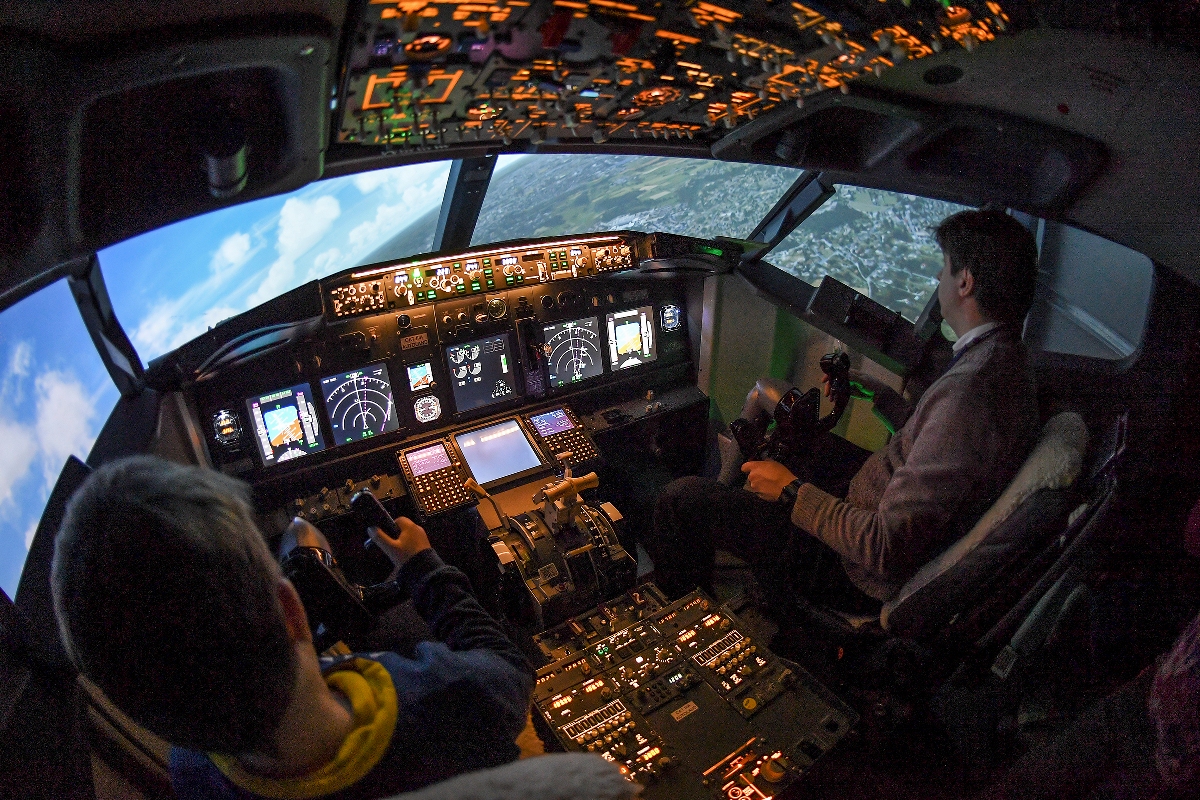 Full flight simulator Boeing 737 on the motion platform.
If you are curious and seek new experiences, TFT.aero gives you the chance to get an adrenaline rush taking control of a civil airliner. For a while you will become the captain. We will help in everything: learn how the cockpit is designed, how to control the engines, choose the right flight route, and finally how to control the aircraft. The weather, the time, the airport and the complexity of the flight are completely at your discretion. You will get complete freedom of choice for challenge and overcome it with reliable support from us. Challenge the uncharted element and get a sense of pride.
Please find more TFT.aero superb products below!
TFT.aero Hobby Pilot school has an individual training program. Lectures and simulator training are held by the personal pilot instructor on an agreed schedule. TFT.aero hobby Pilot school does not provide type rating. Full and Beginner programs are available.
Our Gift Voucher is suitable if you decide to make an expensive, memorable and unusual gift. The vis-a-vis will gratefully accept your noble gesture and would definitely remember the adventure for a long time. It takes a couple of minutes to get a gift voucher, print it and make a gift. If you are in a hurry or on the way, it will be enough just to get a unique voucher number online. Nothing is easier and faster!
The TFT.aero Dubai a unique venue located on JBR Walk, a hub of activity that is becoming one of Dubai's luxury areas. The venue can be hired for all events consisting from Birthday parties, team buildings to corporate celebrations. Events may combine both knowledge and fun challenges where visitors can experience and play with a flight simulator.
Website: dubai.tft.aero
Location: P09 Plaza Level, Rimal 4, JBR, Dubai, UAE
E-mail: dubai@tft.aero
Phone: +971 58 693 5858