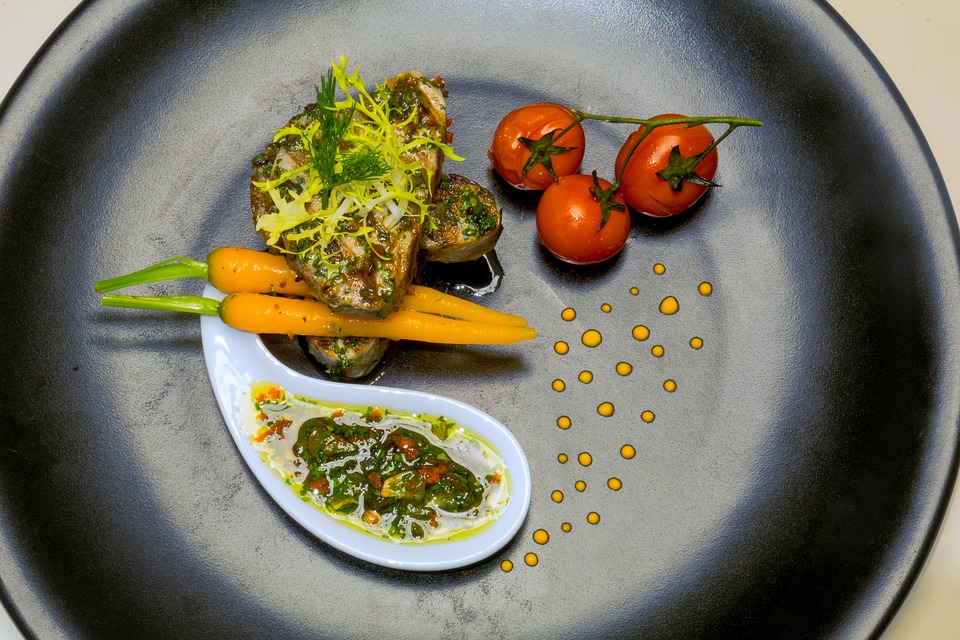 From classic Arabian dishes to contemporary takes on Middle Eastern cuisine, the restaurants in Dubai are serving special Ramadan menus after the sunset.  We have tried to round up the best 5 places to break your fast.
Cle Dubai, DIFC
Cle Dubai's first Ramadan will be hosted by celebrity chef Greg Malouf and the Iftar spread is all the recognised authority's take on Middle Eastern cuisine. The three-course has signature dishes such as Malouf's Mezza – lamb kibbeh cooked in a pan, Scottish salmon & Gulf prawn baked with couscous & preserved lime and watermelon, strawberries & pistachio Halawa. Don't miss out on Cle's Ouzi - marinated & roasted baby lamb & nut rice and Baklava family selection!

Dh180, from 7:00 pm to 9:30 pm. À la carte suhoor available until 11:30 pm.
Junoon, The Shangri-La Hotel
One of the most liked restaurants in Dubai is Junoon, an Indian restaurant whose roots lie in New York.  Of course, four continuous years of Michelin star at its original New York outpost has rubbed off on its Dubai branch and it is apparent in its special Iftar menu. The Indian restaurant is serving a delicious platter of modern chaats, kebabs, biryanis and curries, including goat kebab, black dal and tender chicken tikka and crispy eggplant chaat. Make sure to savour their mango tapioca pudding with pistachio meringue and pomegranate.

Dh220. Sunset to 9:30 pm

Delphine, The H Duba
This year Delphine has decided to make Iftar even more special by invoking different seven flavours of the Arab world each night of the week. Guests will break their fast with sharing-style mezze delivered to the table. Later, visit each of the cooking stations to savour authentic tastes from each region - Emirati (Sunday), Moroccan (Monday), Syrian (Tuesday), Turkish (Wednesday), Egyptian (Thursday), Lebanese (Friday), and Iranian (Saturday).

Dh160. Sunset to 8:30 pm. À la carte suhoor follows until 11:30 pm

Asateer Tent, Atlantis The Palm
The Asateer Tent @ Atlantis The Palm has always been a classic Iftar favourite. Located along the beachfront and providing gorgeous views of the Arabian Gulf, it features over 100 traditional Arabic dishes from North Africa, the Levant and the Arabian Peninsula. The stunning ambience includes a Royal Majlis and seven exclusive Majlis areas with 46" large plasma screens, complimentary wi-fi, play stations and private prayer rooms for both men and women. Don't miss out on gems from executive chef Ali El Bourji. Signature dishes include a shawarma Fattah station, chicken musakhan (Arabic chicken wraps), lobster tagine with couscous and slow-cooked lamb shoulder with Oriental rice and Emirati lamb thareed.

Dh195. Sunset to 8:30 pm. À la carte suhoor with a minimum spend of Dh150 follows until 2:30 am.

The Courtyard, Manzil Downtown Dubai
Embrace Ramadan this year with a truly authentic Iftar set at one of the most popular Mediterranean restaurants and shisha lounges in Dubai. The Courtyard, at Manzil Downtown Dubai, offers a stunning alfresco Arabian inspired outdoor garden where you can savour specially cooked Iftar signature dishes in a laid-back atmosphere, with the company of family and friends.

Dh170. Sunset to 10:00 pm.